I celebrate my 78th birthday this year on International Women's Day. At this time of my life and the lives of my age-mates, it is to be expected that we will be more frequently celebrating the lives of family members, friends and people of significance to us throughout our journeys.
So I begin this first newsletter for 2018 by recording the passing of Zelda D'Aprano, a very special woman role model and mentor of mine, as well as four other special women mentioned below: two renowned singers, my cousin Joyce Izett Lieth OAM and Dolores O'Riordan of the Cranberries; Ainslie Gotto, confidante of Prime Ministers and adviser to young political aspirants and women in business; and a 'colossus' of sci-fi and fantasy literature, Ursula K Le Guin.
What a joy it is to also welcome and celebrate new life and in my case the birth of Joash Douglas Randell, my second great-grandchild. I feel so fortunate to be keeping well and fit, enjoying my daily swimming and walking, and taking every opportunity while I can to celebrate being with family and friends as well as public speaking that involves travel both in Australia and abroad. More of that follows with my usual round-up of news about women – my small attempt to bring to light their activities and accomplishments that are sometimes lost in the persistent bias of the news on our computers, television and radios.
As usual, it is a long letter so please choose from the links below any particular items of special interest.
[su_button url="#activism" style="flat" icon="icon: arrow-down"]Activism[/su_button] [su_button url="#un" style="flat" icon="icon: arrow-down"]United Nations[/su_button] [su_button url="#religion" style="flat" icon="icon: arrow-down"]Women and Religion[/su_button] [su_button url="#politics" style="flat" icon="icon: arrow-down"]Politics[/su_button]
[su_button url="#wits" style="flat" icon="icon: arrow-down"]Women In #STEM[/su_button]
[su_button url="#sport" style="flat" icon="icon: arrow-down"]Sport[/su_button]
[su_button url="#witw" style="flat" icon="icon: arrow-down"]Women In The World[/su_button]
[su_button url="#family" style="flat" icon="icon: arrow-down"]Family[/su_button]
[su_button url="#other" style="flat" icon="icon: arrow-down"]Other Activities[/su_button]
---
Bereavements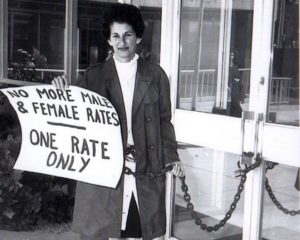 Zelda D'Aprano, the legendary equal pay campaigner, has died at the age of 90. In 1969 she famously chained herself to the Melbourne Commonwealth Building to protest the dismissal in the arbitration court of an equal pay case, in which she was a party, along with other women who worked with her at the Australasian Meat Industry Employee's Union (AMIEU), For many of us, that picture of D'Aprano chained to the Commonwealth Building is now iconic but as powerful and memorable as it is, it documents only one moment in a lifetime spent fighting for change. 'No more male & female rates, only one rate', her sign said. This was a revolutionary idea at a time when it was perfectly legal to pay men and women different rates for doing the exact same job. Though police eventually cut D'Aprano free from her chains, ten days later she was back, this time joined by Alva Geike and Thelma Solomon. They chained themselves to the doors of the Arbitration Court, the one that had dismissed their equal pay case, and for her efforts D'Aprano was promptly dismissed from the AMIEU.
Born in 1928 in Melbourne to European immigrants, D'Aprano left school at 14 to work in a variety of factory jobs before gaining qualifications as a dental nurse. She later worked as a clerk for the AMIEU and also as a mail sorter. It is fair to say that D'Aprano's tendency to speak truth to power and challenge injustice saw her fired from more than one job but the personal consequences never seemed to deter her. A year after she chained herself to the doors of the Commonwealth Building, D'Aprano, Geike and Solomon founded the Women's Action Committee and the Women's Liberation Centre, from which the Women's Liberation Movement in Melbourne was born. With her fellow activists, she travelled around Melbourne paying only 75% of the fares, because women were given only 75% of the wage of men at the time. They did pub-crawls across Melbourne because women were not allowed to drink in bars, only in lounges. And they helped arrange the first pro-choice rally in 1975. A staunch feminist, labour unionist, and pay justice advocate, Zelda had a profound and lasting impact on the women's and labor movements within Australia. She also took the time in her later years to mentor and nurture young feminists. I, and many others am a benefactor of that kindness, and we find ourselves grieving an immense loss.
My cousin Joyce Izett Thiele OAM died last week in Sydney aged 92 years. She was born in New Zealand and came to Australia in 1950 where she had an outstanding singing career in several states. In 1952 Izett was runner-up in the ABC Aria awards. She sang in Sydney opera productions on stage and radio: the role of Marguerite in the ABC radio production of Gounod's Faust; leading roles as Violetta in Verdi's La Traviata and Tales of Hoffman; and shared with Marjorie Conley the role of Euridice in Gluck's Orpheus at the New South Wales (NSW) Conservatorium. Izett also sang in Melbourne and in Brisbane – the soprano solos in Beethoven's Ninth Symphony during the ABC Beethoven Festival National Opera's 1953 season. Critics called her singing 'remarkably attractive, warm toned, and technically agile…that brought poignancy and dramatic stature to the interpretation'.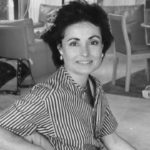 A friend from years back, Ainsley Gotto, a life-long advocate of the independence, power and contribution of women to business and politics, has died aged 72. She was a National President of Women Chiefs of Enterprises International (WCEI) and a former Principal Private Secretary to the Prime Minister John Gorton. Gotto's passion for the empowerment of women ran in parallel to her commitment to Australian politics. For over five decades she worked in support of the Liberal cause, being active in policy discussions and always encouraging women to engage in politics. Her political career included senior roles supporting Ministers and as Chief of Staff to Senator the Hon Helen Coonan. Gotto was an intensely proud, strong and resilient person with an incisive and deep understanding of politics and the political game. She made a difference in the world by working hard, leading by example, supporting the causes and women she believed in. I was fortunate that through WCEI I met Gotto and developed a close friendship, as I have with many WCEI members.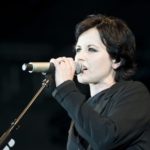 The Cranberries' front-woman and lead singer of the 90s indie band, Dolores O'Riordan has died aged just 46 following a remarkable career singing anthems that stay with us today and define a very different period of history. Many will remember O'Riordan's distinctive, melodic and often haunting vocals in iconic tracks like 'Zombie' and 'Linger'. Her voice propelled The Cranberries into fame making them the second best-selling rock band in Ireland following U2, with over 40 million records sold world-wide. The band was also well recognised for their activism during a turbulent period in Ireland's history. O'Riordan said that the lyrics to 'Zombie' speak about "the Irish fight for independence", inspired by an Irish Republican Army (IRA) bombing in Warrington Cheshire, England on March 20, 1993 in which two children were killed in the attack. Weeks after 'Zombie' was released on August 31, 1994, the IRA declared a ceasefire to 25 years of conflict. Many people speculated that the decision was symptomatic of The Cranberries popularity and The IRA's fear of more songs being written about them.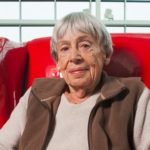 Ursula K Le Guin, sci-fi and fantasy author, a radical and a trailblazer died aged 88 in Oregon USA. Her seminal works, including the children's fantasy 'Earthsea' cycle and the ground-breaking gender-fluid science fiction novel 'The Left Hand of Darkness', have been hugely influential over the last half-century. The author of more than 50 books, spanning poetry, criticism and short stories was named winner of the World Fantasy award for lifetime achievement, and made a 'grand master' of the Science Fiction and Fantasy Writers of America. She influenced a generation and more of writers – women by inspiration and example – but also any men with an ambition to work with science fiction and fantasy. A pioneering feminist, Le Guin pushed at boundaries in both her writing and her campaigning. In 2004, she attacked the SyFy Channel's adaptation of her Earthsea books over its casting of Ged as a white man, when in the books he has "red-brown" skin: "Most of the characters are rainbow…Whites are a minority on Earth now – why wouldn't they still be either a minority, or just swallowed up in the larger coloured gene pool, in the future?"
Activism.
#TimesUp on women having to put up with harassment, assault, and misogyny and in February they made a big public statement of strength and solidarity in marches around the world.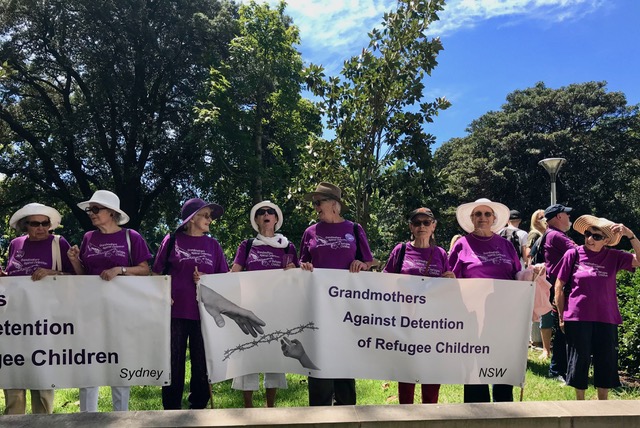 In Australia, we met in Hyde Park and after speeches organised human chains to demonstrate our commitment to 'a global show of strength and solidarity'. The theme was 'Unbroken' and the Sydney organisers said, "We are taking a stand against assault, harassment and violence against women. We are unbroken." I was quite delighted to be invited to join the Grandmothers Against Detention of Children in the demonstration. Our human chain stood for equality and respect.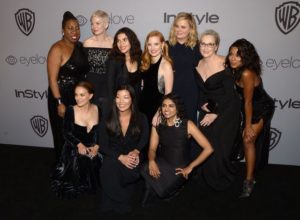 Women's rights activists and celebrities – dressed in black – took to the 75th Annual Golden Globes red carpet not only to celebrate the last year in film and television, but also to shine light on systemic sexual harassment in the workplace. The major stars of the night may have been eight activists for gender and racial justice who accompanied celebrities to the event. Films considered feature some ground-breaking stories about LGBTIQ people and celebrate the LGBTIQ actors and allies who brought them to the screen. The award show was hosted by Seth Meyers, a long-time diversity advocate who received the Human Rights Commission Equality Award last year.  All eyes were on the red carpet, as many actors showed solidarity with the #MeToo movement against sexual assault and harassment.  Among the activists was Tarana Burke, the founder of #MeToo, which inspired millions of women and men to share their own stories of abuse and harassment online. Women attending the British Academy Film Awards also wore black.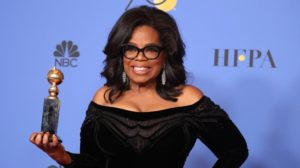 Oprah Winfrey delivered an instantly seminal speech after receiving the Cecil B. DeMille Award at the Golden Globes, marrying the blights of racism and sexism with her future vision. "I want tonight to express my gratitude to all the women who have endured years of abuse and assault, because they – like my mother – had children to feed and bills to pay and dreams to pursue," Winfrey said. "They're the women whose names we'll never know," she added. "I want all the girls watching here, now, to know that a new day is on the horizon…And when that new day finally dawns, it will be because of a lot of magnificent women…and some pretty phenomenal men, fighting hard to make sure they become the leaders who take us to the time when nobody ever has to say 'Me too' again."

United Nations.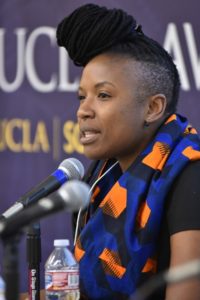 One of the phenomenal men praised by Winfrey is António Guterres, the Secretary General of the United Nations. For the first time in human history we have gender parity in the leadership of the UN. He has promoted Lopa Banerjee to Director of the Civil Society Division at UN Women raising the profile of civil society at the UN to new heights. He has also charged Tendayi Achiume with investigating and tackling the worldwide problems of racism and xenophobia as the Special Rapporteur on Racial Discrimination, Xenophobia and Related Intolerance in November 2017. Her role is to look into the issues worldwide, visiting specific countries and reporting back with solutions and best practice ideas to the UN General Assembly and Human Rights Council. Achiume is an Assistant Professor at the University of California Los Angeles' School of Law, teaching at an international human rights clinic and researching issues around refugees and international migration. She has looked, in particular, at how the problem of xenophobic discrimination relates to the growing global movement of people, and the way "life is just structured by gender and marginalisation".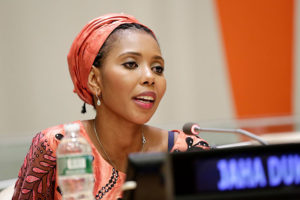 On the International Day of Zero Tolerance for Female Genital Mutilation (FGM) UN Women announced the appointment of renowned activist Jaha Dukureh of The Gambia as their Regional Goodwill Ambassador. She will dedicate her efforts to supporting UN Women's advocacy to end FGM and child marriage in Africa, with a focus on mobilizing youth. Herself a survivor of FGM and forced into child marriage at the age of 15 Dukureh is the CEO and Founder of the NGO 'Safe Hands for Girls' that provides support to African women and girls who are survivors of FGM and addresses its lifelong, harmful physical and psychological consequences. Alongside women's organizations and civil society, she contributed to the Gambian Government's ban on FGM after youth mobilization and campaigning in the country. Dukureh was also instrumental in advocating with President Obama's administration to investigate the prevalence of FGM in the United States of America (US), and the subsequent Summit to End FGM on 2 December 2016 at the US Institute of Peace. 
Globally, 200 million girls alive today have undergone FGM, and in Africa alone, some 125 million girls and women alive today were married before their 18th birthday. They experience a range of negative consequences, from high rates of death in childbirth to the end of their education, with long-term implications for their ability to break out of poverty and inequality, or to have a voice in decision-making in their own lives. Ongoing initiatives throughout the continent, from those of the African Union, women's organizations and grassroots activists to the long-standing global programming of UN agencies are addressing these challenges. Dukureh said, "These issues are personal to me, they're part of my life history. We won't have equality until girls can grow up with control over their own bodies and futures…I want to see the day when no parent makes a decision that will change and limit their daughters' lives. The girls of Africa and worldwide need to know that their future is bigger than they imagine."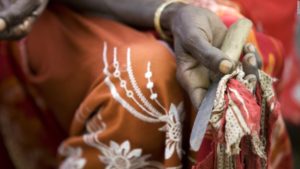 I will be attending the UN Commission on the Status of Women (CSW62) meetings in New York again this year from 10 -28 March as a member of the Graduate Women International delegation. The theme is 'Challenges and opportunities in achieving gender equality and the empowerment of rural women and girls', with a review theme of 'Participation in and access of women to the media, and information and communications technologies and their impact on and use as an instrument for the advancement and empowerment of women.'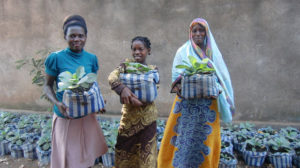 I will be participating as a Zonta International representative on the Government of Zambia side event panel on Challenges for Rural Women and Girls: Lack of access to Education, Economic Empowerment and the Impact of Harmful Traditional Practices and speaking with Professor Jaya Dantas, Dean International at Curtin University on Education and ICT with Rural Women in Rwanda and Australia. We are well connected with the Australian delegation led by the Minister for Women, the Hon Kelly O'Dwyer MP, and other Australian participants and it will be wonderful to meet again with women graduates and friends from all over the world.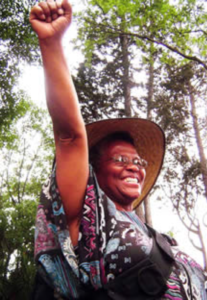 Sizani Ngubane, a powerful 72-year-old woman from Natal, South Africa who has dedicated her life to promoting gender equality and fighting for women's rights has been selected as the 2018 CSW NGO Woman of Distinction. She is not only an activist, she is also a human rights' defender. Ngubane's personal actions have had a huge impact on the South-African society and especially for indigenous and rural women and girls as the founding Director of the Rural Women's Movement. RWM, a coalition of some 501 community-based organizations with a membership of approximately 50,000 women, is the only grassroots movement leading an intensive campaign for women and girls' independent land, property and inheritance rights. RWM lobbies National Parliament and policy-makers for policies that are user-friendly to indigenous and rural, disabled and LGBT women and girls, widows, single mothers, married women, women and girls with HIV/AIDS, girls that have dropped out of school, and survivors of abductions, torture, forced marriages, rape and incest.

Women and Religion.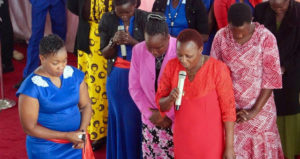 After years of discussion since 2002 the Reformed Church of East Africa's (RCEA) General Synod has approved the ordination of women and is expected to ordain the first woman this year. The current RCEA moderator, Musa Kipkorir Kapkong Maina, expressed his joy and thanked the World Communion of Reformed Churches (WCRC) for being a beacon of light. Najla Kassab, WCRC president and the second woman ordained in the National Evangelical Synod of Syria and Lebanon said: "We rejoice with RCEA for the decision taken…We stand in solidarity with the women who will be ordained for the path has challenges still, and also with all the churches that are still struggling with their journey". The WCRC's 2017 General Council adopted "A Declaration of Faith on Women's Ordination," the introduction of which states: "God, through the Holy Spirit, calls both women and men to participate fully in all the ministries of the church…In some of the cultural contexts in which our churches live today, this declaration goes against the prevailing ethos. Thus faithful Christians are often called to be countercultural."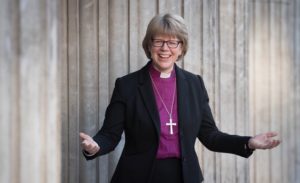 The next Bishop of London and the Bishop of Crediton, the Rt Revd Sarah Mullally has been installed at St Paul's Cathedral as the first woman bishop in the diocese of London. She was made Dame Commander of the British Empire in 2005 for services to nursing and midwifery, a year after she took up a full-time parochial ministry. Bishop Mullally said that she was "delighted and slightly terrified" at her nomination, which was a tribute to the Church's commitment to greater diversity. "If our churches are to be more relevant to our community, this means that we need churches that are led by priests who are women, who come from black, Asian, and ethnic minority groups," she said. "To have churches that are confident, we need local ministers and priests…London could be that gift to the rest of the Church of England to demonstrate how unity can work…My belief is that Church diversity throughout London should flourish and grow; everybody should be able to find a spiritual home; and that those who minister should be able to do so to the best of their ability."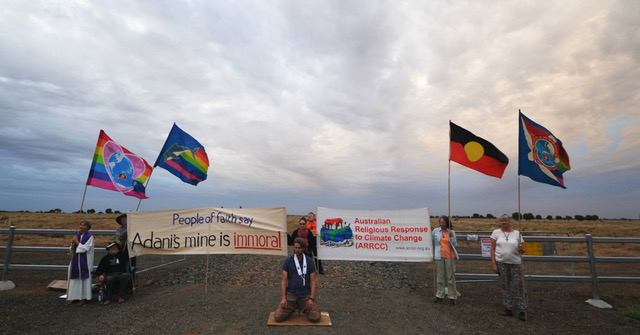 A group of religious leaders were arrested for blocking construction of the Adani rail link in Queensland. Five peaceful protesters from Uniting, Catholic, Buddhist and Quaker backgrounds blockaded the rail line from Abbot Point coal port to the Galilee Basin, site of Adani's proposed Carmichael coal mine. The protesters were members of the Australian Religious Response to Climate Change (ARRCC), a multi-faith organisation that works with diverse faith communities to tackle global warming. Police charged them with failing to comply with a police directive and obstructing a road. Practicing Catholic and ARRCC President Thea Ormerod said that ARRCC decided to engage in civil disobedience because other avenues were not working. "We have done everything we could within the law to prompt our leaders to take action to move Australia away from dependency on coal, oil and gas," she said. "Non-violence is at the heart of all the major faiths. We will continue to use all legal options open to us to convince our leaders to act for climate justice…However, where necessary, people of faith must not shy away from civil resistance.

Women in Politics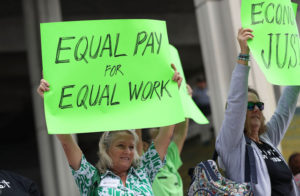 Iceland, a tiny Nordic nation has become the first in the world to make pay equality a legal requirement. Under the legislation, businesses with more than 25 employees will now have to receive official government certification to prove their equal-pay policies. Any companies or government agencies which cannot demonstrate equal pay between staff will risk fines. Dagny Osk Aradottir Pind, a board member of the Icelandic Women's Rights Association, says that the law would help to end the gender pay gap, which the Icelandic government hopes to eradicate entirely by 2020. "It's a mechanism to ensure women and men are being paid equally…We have had legislation saying that pay should be equal for men and women for decades but we still have a pay gap…I think that now people are starting to realise that this is a systemic problem that we have to tackle with new methods." Despite its small population of only 330,000 people, Iceland has a long record of championing women's rights. In 1975, one fifth of the country's female population took to the streets of capital Reykjavik to protest women's rights, while 90 per cent of women took part in professional and domestic strikes on the same day, bringing the nation to a standstill and paving the way for future gender equality wins. An all-female political party was founded soon after and by 1999, over one-third of Icelandic MPs were women. In last year's national election, female candidates won 48 per cent of the country's 63 seats.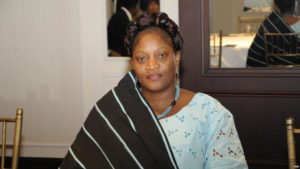 The new President of Liberia is George Weah and the Vice President is Jewel Howard Taylor, former Minister of Gender, Children and Social Protection. The Coalition of Political Parties 'Women in Liberia' seriously blames women candidates' defeats in the 2017 Presidential and Representatives Election on lack of collaboration among themselves.  The head of the group Madam Regina Soka-Teah, a former lawmaker said "We have found the secret and we are going to deal with it. Women are not really strong politically and financially and they can have up to twenty men in a race competing, but the women are always two, three which makes it very difficult…We need women voices in the house, we have qualified women in Liberia in every capacity and we can even encourage one of the female lawyers and say to them get in the race we will support you." The Coalition is now committed to search to find out the number of female contestants and call a roundtable meeting in order to select the most marketable candidate among them to rally their support.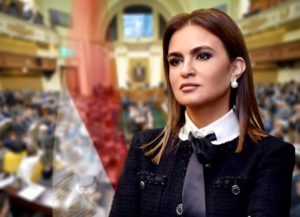 After a recent partial ministerial reshuffle, the number of women ministers in Egypt's Cabinet has increased from four to six, a 17.6 percent share. Inas Abdel-Dayem appointed as Minister of Culture and Rania El-Mashat as Minister of Tourism, are the first women in Egypt's history to head their respective ministries. Nehad Aboul Komsan, chair of Egypt's Centre for Women's Rights, has emphasized that this is a positive step towards the participation of women in various ministerial posts and true engagement in the public policy-making and executive power: "We hope that such steps entail other important steps."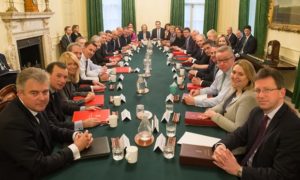 Theresa May's reshuffle of her ministry in the United Kingdom (UK) has brought in 'fresh talent' as she insisted that her government look "more like the country it serves", axing a string of white men in their 50s and 60s while promoting a number of younger, female and minority ethnic MPs. May was left facing criticism for sacking one female gay minister while giving in to male colleagues and failing to promote ethnic minorities. Four of the 10 women ministers attending meetings are not full members of cabinet, the gender pay gap now being 11%. The reshuffle boosted the number of women in government from 30 to 37 and the number of ethnic minorities from four to nine. With almost 120 members of the government, female representation has risen from 25% but is still just 30%. Sam Smethers, the chief executive of the Fawcett Society, welcomed a "more representative line-up" but added: "The party still has a long way to go to get more women into politics. Just 21% of Tory MPs are women. And we have to transform the culture in Westminster which has normalised sexual harassment".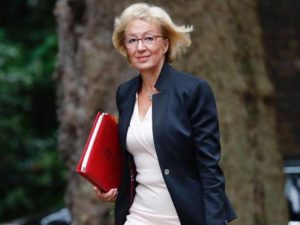 Women MPs of all parties, frontbench and backbench, in the UK have completed a survey ordered by Commons leader Andrea Leadsom in the wake of a raft of allegations of inappropriate behaviour and assaults in and around Parliament. It revealed the stark reality of their daily battles against sexism, bullying and discrimination in Parliament, with 30% reporting having experienced sexual harassment and half saying they have been bullied. Nearly 40% of all MPs, peers and staff experienced non-sexual harassment or bullying in the last year alone. Of 208 women in the parliament, 67 are Conservatives and 119 are in the Labor party. Responding to the question about what if anything needs to be done to improve their culture, one said, "I think gradually things will evolve, but it's unrealistic to think it will change overnight.  It's been a man's world here for so many years." Nearly one in five people working in Westminster have experienced or witnessed sexual harassment and politicians now found guilty of it could face the sack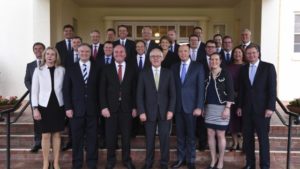 Australia's Prime Minister Malcolm Turnbull started the new year by reshuffling his cabinet, with only 20% women. It showed that quotas and the lack of merit – the widely derided instruments that could not possibly be used to increase the representation of women in politics – are, in actual fact, alive and well, propelling several untested male newcomers to the top of the political tree on the basis of their alignment to parties or state affiliation – not their skills.  But quotas are not being used to install otherwise overlooked potential or under-represented groups into positions of power. Competent women have once again been relegated to 'knocking on the door' of Cabinet while their male counterparts have been promoted. If there is one positive thing to emerge from this reshuffle it is the fact it provides unequivocal proof of the myth of merit and that quotas are in effect: the Deputy Prime Minister having to be leader of the Nationals and the need to have ministers from all states. It is only women who may not benefit from quotas.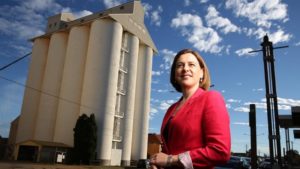 Deb Frecklington has become only the second female Queensland Opposition Leader in history. For the first time, the Queensland Parliament has women appointed to the positions of Premier, Deputy Premier and Leader of the Opposition. Frecklington will be the first woman to lead the merged Liberal National Party (LNP) and it will be the first time Queensland has had a female leader of both major parties. She leads a party with just six female MPs, all except one to new roles, with employment opposition spokeswoman Fiona Simpson one of four woman in the shadow cabinet, and Simone Wilson an assistant minister. Ms Frecklington said, "I would love more women in my shadow cabinet, I would love more women in my team,". She said the LNP had "an exciting challenge ahead of us" to lift female representation and close a yawning gap with Labor, which has women making up nearly half of its MPs and cabinet roles.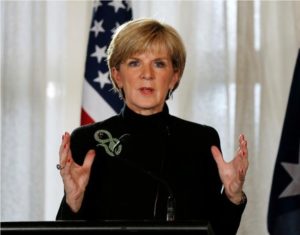 The Minister for Foreign Affairs Julie Bishop has joined the End Malaria Council, convened by Bill Gates and the UN Secretary-General's Special Envoy for Health, Ray Chambers. The council aims to rally political support and smart investments behind a roadmap to reduce malaria cases significantly and eliminate malaria from at least 20 countries by 2025. In 2013, Australia helped launch and continues to co-chair the Asia Pacific Leaders Malaria Alliance: a convening of Asian and Pacific heads-of-government formed to accelerate progress against malaria and to eliminate it in the region by 2030. Launched late last year, the World Health Organisation's (WHO) annual World Malaria Report showed progress has stalled 'after an unprecedented period of success in global malaria control'. While malaria deaths fell by 58 per cent between 2000 and 2015 globally, WHO's report found that 2016 saw an increase of five million cases on the previous year.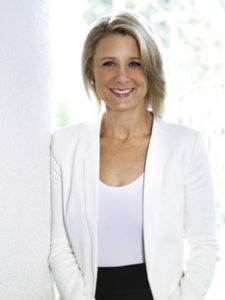 Kristina Keneally has taken her seat in Federal Parliament. The former NSW premier-turned television host has told Labor officials she will make stillbirth research funding and constitutional recognition for Indigenous Australians a personal mission during her time in the Senate. In a letter to the party's powerful Right faction, Keneally also heaped praise on trade unions as the 'ballast' of the Labor movement and said social justice sat at the heart of her activism. "I believe our society is most healthy when our most vulnerable members are supported, protected and included: people with a disability, their families and carers; babies and children; and older people and pensioners. I will always put their needs at the centre of my work. On a personal note, with your support, I would advocate for research funding for pregnancy loss and stillbirth, which affects six Australian families each day." Keneally gave birth to her stillborn daughter Caroline in 1999 and is the patron of Stillbirth Foundation Australia.
Kelly O'Dwyer became Australia's new Minister for Women. She's a former lawyer, bank executive, political staffer to former treasurer Peter Costello and first elected in 2009.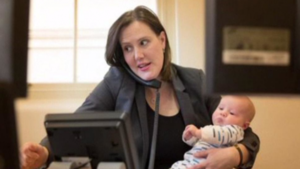 Since then she has served as the Minister for Revenue and Financial Services, and the Minister for Small Business and Assistant Treasurer. O'Dwyer founded the 'Parliamentary Friends of Women in Science, Maths and Engineering', and serves as an Ovarian Cancer Ambassador. She has also personally demonstrated how to combine motherhood and a career in politics, having had her two young children during her time in government. O'Dwyer believes Australian politics needs a number of strategies "in order to encourage women to have the confidence to put up their hand for Parliament, to make sure that they're supported and set up for success." And one such strategy would be to use targets to "focus people's minds on the fact that there are a lot of women of great merit who could make a wonderful contribution in the Parliament." O'Dwyer will lead our delegation to CSW62.
New Zealand's Prime Minister Jacinda Ardern and partner Clarke Gayford have announced their first pregnancy. Ardern tweeted that she will be joining the long list of parents wearing two hats – juggling a career and a budding family. Their baby is due in the middle of the year. Clarke will continue his TV work as 'first man of fishing' as well as a stay-at-home dad. Ardern said, "It's fair to say that this will be a wee one that a village will raise, but we couldn't be more excited". For months Ardern has faced unfair public scrutiny over her capacity to start a family and juggle the responsibilities of leading the country. Despite this, she has remained fiercely resolute that the two are not mutually exclusive. She also noted that the news was particularly special for the couple, given they were unsure about their chances of conceiving naturally.

Women in #STEM.
Scientist Professor Michelle Yvonne Simmons has been named the 2018 Australian of the Year for her pioneering work in quantum physics. She leads a team developing a silicon quantum computer able to solve problems in minutes rather than thousands of years, and having the potential to drive seismic shifts in drug design, weather forecasting, self-driving cars and artificial intelligence. Simmons is passionate about encouraging girls to pursue a career in science and technology. "Seeing women in leadership roles and competing internationally is important. It gives them the sense that anything is possible," she said. A global trailblazer, she hopes to shatter expectations of what careers women ought to pursue and what they can achieve. Simmons has issued a clarion call to all young women contemplating their futures: "Don't live your life according to what other people think. Go out there and do what you really want to do…I'm conscious when a person starts to believe in what others think of them, that can become a self-fulfilling prophecy. In my life, I have lived four mantras. Do what is hard, place high expectations on yourself, take risks and do something that matters. These ideas have kept me going when things have got tough".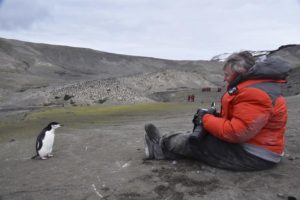 Women in STEM are still severely underrepresented in industry leadership positions. One initiative to combat this is the program selecting 80 astronomers, engineers, physicists, science communicators, Antarctic and Arctic specialists, doctors, social scientists and other women scientists of diverse experience from across the world. They include 35 Australians and have embarked on an expedition to Antarctica to learn about the effects of climate change and to promote the role of women in global sustainability. The trip is part of the Homeward Bound program, a 12-month intensive leadership initiative delivered by leading scientists comprising lectures, exercises, personal coaching and open discussions aimed at promoting and supporting future female leaders in science. In its third year, the program was the brainchild of leadership activist, Fabian Dattner and Jess Melbourne-Thomas, Project Leader with the Antarctic Climate and Ecosystems Cooperative Research Centre. Their overarching vision is 'To equip a 1000-strong global collaboration of women with a science background to lead, influence and contribute to policy and decision making as it informs the future of our planet.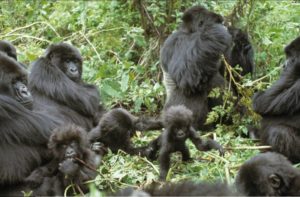 The Ellen DeGeneres Wildlife Fund is supporting a campus in Rwanda that will help expand science, research and conservation activities, enhance educational programs, and engage people from Rwanda and the world to join the effort on behalf of wild gorillas. Its design will include laboratories, classrooms, meeting space, an interactive exhibit focusing on Dian Fossey's work, and provide housing for visiting researchers and students. Clare Akamanzi, the chief executive officer of the Rwanda Development Board said the government has pledged to work with her to make sure that their efforts in Rwanda's conservation are successful. "We think that getting someone with both passion and a network like DeGeneres is a very important step in our conservation work…One of the factors of our success in conservation has been how we work with partners". President and CEO of the Dian Fossey Gorilla Fund, Tara Stoinski said the campus will serve as a brilliant focal point for their efforts to protect wild gorillas over the next decades.

Women and Sport.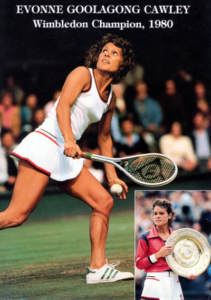 The Australian Honours recognised several female athletes on Australia Day: Betty Cuthbert AC 'golden girl' for eminent service to athletics at the national and international level, particularly as a gold medallist at the Melbourne and Tokyo Olympic Games, and as a role model, fundraiser, and advocate for research into a cure for multiple sclerosis; Wiradjuri woman Evonne Fay Goolagong-Cawley AC for eminent service to tennis as a player at the national and international level, as an ambassador, supporter and advocate for the health, education and wellbeing of young Indigenous people through participation in sport, and as a role model; Belinda Jane Clark AO for distinguished service to cricket as a player, captain and administrator, through support for national and international professional councils, and as a role model for young sportswomen; former Australian netball captain Liz Ellis AO for her distinguished service to netball as an elite player and coach, through support and advocacy for young women, as a contributor to the broadcast and print media industries, and to the community; Olympic swimmer Shane Gould AM for her significant service to swimming at the elite level and her work with water safety programs in developing countries. The fact that the honours list was still just 33% women demonstrated that society needs to value women's work equally to men's.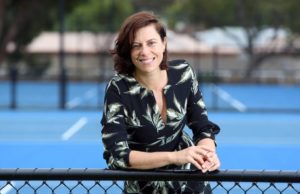 Dr Bridie O'Donnell, head of Victoria's first Office for Women in Sport and Recreation did not discover her sporting strengths until she was in her 20s when she was at medical school. "I was not a sporty kid and I wasn't good at team sports as a young woman in high school…What I think happens for so many women if they're not the best footy or netball player or cricket player, is that they get lost…They don't consider themselves to be athletes and therefore they don't keep competing, or even just participating." Later O'Donnell competed in Olympic-distance and Hawaii Iron Man triathlon, was a champion rower for seven years and when she was 33 a professional bike rider racing in Europe and America. "My story is probably that I felt like I was not talented, but I also wasn't taken seriously because I was an older athlete and I started a lot of these sports in my 20s." In speaking to rural groups across Victoria, O'Donnell says, "We want more women to be coaches, umpires, referees – to hold the keys of the sheds, so to speak…to be presidents of these clubs in regional Victoria and to be CEOs of sporting clubs and on boards."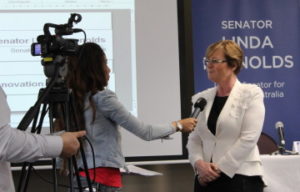 WA Senator, Linda Reynolds has caused ripples within the government after suggesting that elite sports in Australia be reviewed to potentially incorporate mixed-gender teams. Formerly Australia's first woman brigadier in the Army Reserve, Reynolds told Fairfax Media that sporting codes should follow the lead of the army in promoting women more rigorously. "Like in the military, sport requires many different qualities in an individual player but also in the team," she said. "We no longer segregate women solely on their gender. Women now have the opportunity to compete on merit in the military, maybe it is time to rethink the segregation of women in sport simply based on their gender and not on the talent."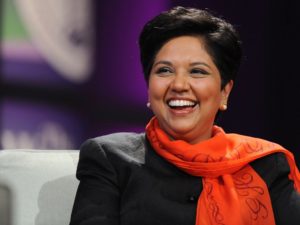 Cricket. Indra Nooyi, the PepsiCo Chair and CEO has been appointed to the International Cricket Council Board as the organisation's first independent female director, and as part of wide ranging constitutional change aimed at improving the global governance of the sport. She is a global business leader, consistently ranked by Fortune Magazine among the World's Most Powerful Women. Since 2006 under Nooyi's leadership, PepsiCo has focused on offering more nutritious foods and beverages, minimizing their impact on the environment, and creating opportunities for their employees and people across the markets they serve. She said: "I love the game of cricket. I played it as a teenager and in college, and to this day, I cherish the lessons the game taught me about teamwork, integrity, respect, and healthy competition. I am thrilled to join the ICC as the first person to be appointed to this role. And I look forward to working with my colleagues on the board, ICC's incredible partners, and cricketers around the world to grow our sport responsibly and give our fans a new reason to follow every ball and shot."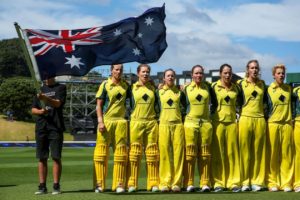 The Commonwealth Bank has had a partnership with Cricket Australia for over 30 years and been supporters of the women's teams for the last 18 years: it is the single largest investor in women's sport in Australia. CommBank is delighted to see how far the game has come and has now committed to levelling the playing field with its ongoing flagship, the CommBank Cricket Club sponsorship program. To demonstrate its continued support for grassroots cricket, each year CommBank offers local clubs the chance to apply for one of their two-year sponsorships. If successful, clubs receive $2,000 per year, brand new cricket equipment and CommBank gear, for example, marquees for game days. It believes cricket is a sport for all and wants cricket to be the most inclusive sport in Australia so has increased its support for diversity and community cricket programs, recognising the importance of creating more opportunities for girls of all ages to play, compete and learn. CommBank is also extending its commitment to Indigenous, multicultural, disabled and LGBTIQ community cricket initiatives.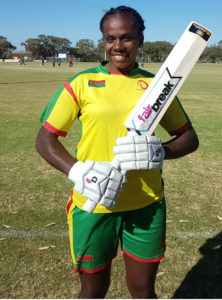 Vanuatu national women's cricket team captain, Selina Solman is currently in Adelaide on player placement with the Southern District Stingrays under the sponsorship of FairBreak Global, an organization that aims to create opportunities for women in sports, business, media and education to achieve gender equality. They along with Vanuatu Cricket and the Stingrays are supporting Solman in boosting her cricketing career. She is the first national women's cricketer from Vanuatu to go on an international player placement and play premier first grade cricket in Australia and has been selected based on her experience and skills, as both captain and the leading player in the national team. Vanuatu Cricket would like more girls to go on placements like this because it will allow them to experience playing on turf wickets and playing conditions that are similar to the conditions they will face when playing international matches. These opportunities are great female development for Vanuatu Cricket.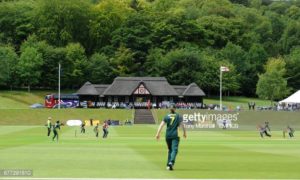 FairBreak Global/Women's International Cricket League and the Commonwealth Businesswomen's Network are holding a Day of Gender Equality at the John Paul Getty Estate at Wormsley, UK on 30 May 2018. The day will begin with a round table discussion on two pertinent issues relating to gender equality. I will be participating on the panel on Equal Pay and Leadership/Governance in my role as Ambassador Education of FairBreak Global. Other participants will be drawn from senior levels of business, education, media and sport globally. The recommendations from this event will be provided to relevant and influential global bodies. The afternoon starts with a Women's T20 Cricket Match between the first ever John Paul Getty Foundation Women's X1 and the FairBreak Global XI consisting of players from 11 different countries. Proceeds from the day go to creating opportunity for women, gender equality and to support our Corporate Social Responsibility partner SolarBuddy in helping to end energy poverty. I hope to visit Rwanda and Kenya in June after this event.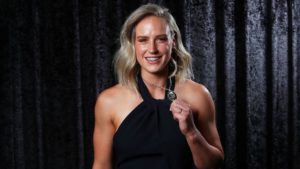 Inspirational star all-rounder, 27-year-old Ellyse Perry has won the Belinda Clark Award for a second time, officially confirming her as Australia's best woman cricketer over the past 12 months. Having previously won the award in 2016, Perry was honoured at Allan Border Medal Night in Melbourne to cap off a 12-month period that also saw her named the ICC's Woman Cricketer of the Year.  She received 116 votes to win the award by a staggering gap of 38, the same margin that separated the next eight players who followed her on the list of vote-getters. Batter Beth Mooney, who was named the Domestic Player of the Year, was Perry's nearest challenger with 78 votes while fast bowler Megan Schutt (65) and injured skipper Meg Lanning (63) finished third and fourth respectively under the system that factors in votes from players, team officials and umpires.
Football.  The increased visibility of role models since the introduction of the women's national Australian Football League (AFL) has dramatically increased women's participation: a massive 30% with nearly half a million women nation-wide now playing, and a 76% increase in female teams across the country. Last year, 195,000 people attended debut women's league games, with a further 6 million tuning in on television.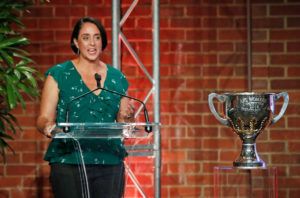 As Nicole Livingstone, the Head of Women's Football at the AFL puts it: "If girls can see role models at the elite and leadership level, they are more likely to believe they too, can make it." Other codes have followed suit. In 2015 for instance, there were approximately 150 all-girls community cricket teams across Australia. Last year, that number had grown to over 700. Cricket Australia, the state associations and territories continue to invest efforts and resources into female participation, identifying it as the sport's fastest-growing market. Encouraging girls to participate in teams whether it is sport, scouts, debating or music will help develop the critical skills of confidence and resilience and foster our next generation of leaders.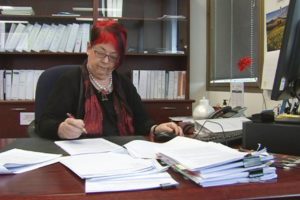 Retired judge Margaret Nyland has become the first female club chair in the South Adelaide Football Club's 140-year history. Nyland has spent 48 years working in law in South Australia — including seven as a District Court judge and 19 on the bench of the Supreme Court. She is passionate both about the club and the region: "I consider it a great privilege to be appointed as chair of the South Adelaide Football Club, the club I have supported all my life…Growing up in the southeast corner of the city, South Adelaide was an integral part of the community and the late great South Australian (SA) legend Jimmy Deane was my hero…I am also excited to be involved with the club as we embrace the inclusion of women's football and the opportunity this will provide young women. Nyland was one of three women appointed to the vacant positions, with Surf Life Saving SA CEO Clare Harris and Nicole Kinnear also appointed to the board. This gives the Panthers the highest female board representation of any SA NFL club.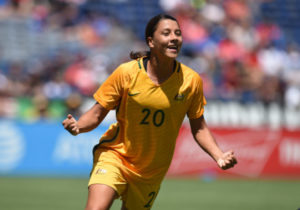 Soccer. Samantha Kerr, the 24-year-old who has taken the soccer world by storm and is the biggest name in Australian soccer of either gender, has been named Young Australian of the Year. In her speech, Kerr said she was truly humbled: "For me, personally, nothing gives me a greater sense than pulling on the No. 20 jersey for the Matildas. I truly view this award not just for me but rather as an endorsement of the achievements of the Australian women's football national team and more broadly, Australian women's football and women's sport in general." When her dream of playing Aussie Rules in the AFL was shot down because of her sex, Kerr switched to soccer. She now competes in America's National Women's Soccer League, recently becoming its all-time leading goal scorer. In 2017, she was named a finalist for the International Football Federation's (FIFA) Female Player of the Year. The National Australia Day council described Kerr as "an inspirational sportsperson, a champion of equality and a young woman whose achievements serve as motivation for girls to aim high and chase their dreams".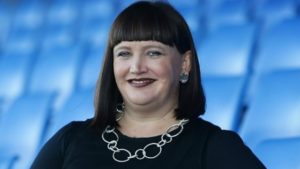 Rugby. The former New Zealand Netball chief Raelene Castle is Rugby Australia's new chief executive set to head up and clean up, one of the four most popular sporting codes; Rugby Australia (formerly Australian Rugby Union). It is a position which has been plagued by financial concerns and the code has been known for its "boy's club" business landscape with many off-field dramas that have tainted the code. The big question now is can Castle turn around the code's finances and also, what can she do for women's rugby, particularly around bridging the gender pay gap? Given that the Australian women's rugby Sevens team won a gold medal in the Brazil Olympics last year, and more women's rugby matches are being aired on national television, we are likely to see more of a focus on women. We could see women's rugby as a path to help improve the code's finances and if that happens the gender pay gap addressed. It's not clear how much less Australian women get paid compared to the men, but it's fair to say that the 15 per cent national gender pay gap is likely to be way short of the truth given the multi-million dollar contracts at play for the men.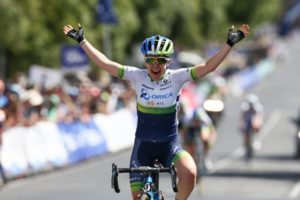 Cycling. The SA Government gave a significant nudge to the 2018 Tour Down Under (TDU) event, contributing $90,000 to organisers, topping up the existing prize pool of just $15,000, to ensure the female riders received the same $100,000+ winnings as the men. It was especially great news for Australian Amanda Spratt, who took out this year's TDU. SA Sport Minister Leon Bignell, who led the move, has labelled it a 'world-first pay increase'. He said, It's nice to see Australia leading at something when it comes to gender equality. It may only be one race, in one sport, but the broader message it sends is significant: we value the contribution of women as much as we value the contribution of men. And we recognise women have to fight and train just as hard in order to get to the top of their game. "These athletes are at the top of the game, displaying professionalism, determination and skill during every stage of the hard-fought race." Bignell added that he believes the increase can help push a transformation for women in cycling. TDU also recently replaced 'podium girls' with junior cyclists, making it the first major international race to do so, sending a consistent message on body image. "What we actually want to do is inspire girls and young women who come to the motor racing to be car drivers or to be mechanics or to be engineers."
Women in the World.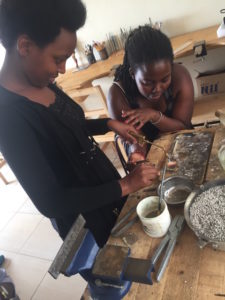 Rwanda. Jessica Markowitz founded Richards Rwanda IMPUHWE by when she was 11 years old to support educational opportunities for girls and it has now evolved into a new chapter: The Abari Collective. Through the design of a career, vocational, or technical entrepreneurship program the Collective will prepare women after graduating secondary school to develop a trade and launch a business. The program includes entrepreneurship training, development of business partnerships, support structures for the employment of women, basic IT training and the opportunity to participate in an emerging jewellery business. This will allow alumni women of Richards Rwanda to create a new ethical jewellery brand and enter the metal smith jewellery trade with income earning opportunities becoming business-savvy creative entrepreneurs and role models to the younger girls in their community. The Abari Collective has the opportunity to make significant sustainable and scalable impact by starting off with a small market and growing into a larger operation to allow women the financial independence they deserve.
Mexico. Two of my Mexican friends have been in the international news. Dr Gloria Ramirez de Guerrero from the Federación Mexicana de Universitarias (FEMU) attended the 70th Pre-sessional Working Group of the Committee on the Elimination of Discrimination against Women (CEDAW) held in November at the Palais des Nations.  She spoke to the CEDAW Committee about FEMU's shadow report noting that violence against women remains a major and growing problem in nearly all parts of Mexico. Ramirez cited cases of femicide and increased disappearances, particularly of younger women, as well as threats made to human rights activists working on these issues. She also spoke about the problem of the criminalization of abortion and the injudicious jail sentences handed down to women who abort or miscarry.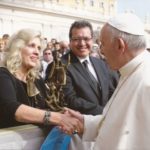 FEMU's Convener of International Relations, Glenda Hecksher, the renowned international sculptor with whom I stayed when in Mexico City last year, recently travelled to the Vatican and met Pope Francis, to whom she presented a unique sculpture she created especially for him.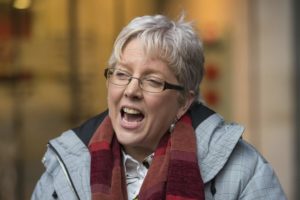 In the United Kingdom, Carrie Gracie a 30-year veteran of the British Broadcasting Commission and its China editor who speaks fluent Chinese has resigned her position in Beijing in protest over what she called a failure to sufficiently address a gap in compensation between men and women at the public broadcaster. Her departure is the latest aftershock from the BBC's forced publication last year of pay levels for its top earners that showed two-thirds of those in the top bracket were men. Presenting the corporation's flagship 'Today' program on Monday alongside John Humphrys, the BBC's highest-paid news broadcaster, Gracie said the support she had received for her decision had been very moving and showed the degree of frustration among many over the issue of equal pay. Gracie, who took on the newly created job of China editor four years ago, said women at the BBC were running out of "patience and good will" in the face of what she called a "divide and rule" approach and a continuing refusal by the corporation to admit to discriminatory policies.
Professor 'Funmi Olonisakin has been appointed Vice President/Vice-Principal (International) King's College London. She is a Professor of Security, Leadership & Development and was the Founding Director of the African Leadership Centre (ALC) and its flagship programme, Peace and Security Fellowships for African Women. She has also been Programme Director of the ALC King's College London MSc programmes Security, Leadership and Society and the Post Graduate Research Programme on Leadership Studies in Security and Development. Olonisakin is internationally renowned for her passion and expertise in the area of effective leadership in peace building and security and she has had a long and distinguished career at King's in both research and teaching. She is a member of the Advisory Group of Experts on the Review of the UN Peacebuilding Architecture, the UN's Advisory Group of Experts on the Global Study on Youth, Peace & Security and lead investigator for the ALC's ongoing research on "Peace, Society and the State in Africa".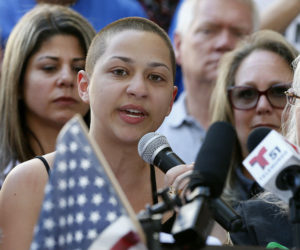 On St Valentine's Day, the United States experienced its 18th school shooting since 1 January 2018. It was devastating: 17 students and teachers were shot dead and 15 more were injured when a former student opened fire at Marjory Stoneman Douglas High School in Parkland, Florida. We watched footage of grieving students, parents and teachers on our screens in horror, wondering how much longer America could stomach such atrocities. #NeverAgain is a vow that has been pledged by thousands of American students as they come to terms with their grave reality. Three days after the shooting, the school's students held a loud, furious protest for gun control at the Federal Courthouse in Fort Lauderdale. Standing before a sea of young, heartbroken faces, Emma Gonzalez, a 19-year old former student, gave an impassioned speech that quickly cemented her as the movement's leader: "All these people should be home grieving. But instead we are up here standing together because if all our government and President can do is send thoughts and prayers, then it's time for victims to be the change that we need to see". For ten minutes, Gonzalez laid out a passionate and concise rationale for greater gun control. A young woman – shaved head, powerful voice, brave heart – became the country's symbol for hope.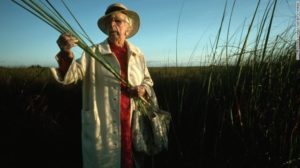 The school involved is named for Marjory Stoneman Douglas, an American journalist, author, women's suffrage advocate, and conservationist known for her staunch defence of the Everglades River against efforts to drain it and reclaim land for development, redefining the popular conception of the Everglades as a treasured river instead of a worthless swamp. As a young woman Douglas was outspoken and politically conscious of the women's suffrage and civil rights movements. She would have been proud of the advocacy of the students of the school named after her. Douglas was called upon to take a central role in the protection of the Everglades when she was 79 years old. For the remaining 29 years of her life she was 'a relentless reporter and fearless crusader' for the natural preservation and restoration of South Florida. Her tireless efforts earned her several variations of the nickname 'Grande Dame of the Everglades' as well as the hostility of agricultural and business interests looking to benefit from land development in Florida. Douglas lived to 108, working until nearly the end of her life for Everglades' restoration.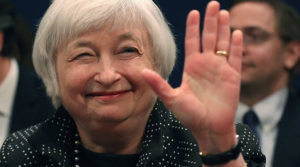 After completing four years as Chair of the Federal Reserve, the capstone to two decades of public service at the Fed and in the White House and an accomplished academic career, Janet Yellen will join Brookings as a Distinguished Fellow in Residence with its Economic Studies program. Yellen will be affiliated with the Hutchins Center on Fiscal and Monetary Policy. Both before and during her tenure at the Fed, Yellen's interests went beyond macroeconomics, monetary policy and financial stability to the job market, wages, globalization and inequality. She will reflect on her impressive career and work with other leading economists as she continues to advance the state of economic knowledge. Brookings will benefit from her advice as they work to improve the quality and effectiveness of fiscal and monetary policies and public understanding of them.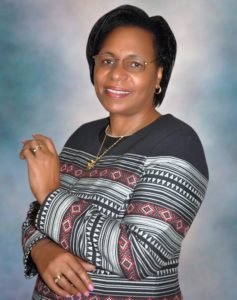 Cabinet Secretary US nominee Dr Margaret Kobia has pledged to bring in honesty and credibility to the Public Service and Youth Affairs position. She said she is well aware of issues that deal with the youth, gender and women's empowerment. Kobia told the Committee on Appointments during her vetting that she is ready to serve the people and that she is competent for the job with the skills provided by her PhD in Human Resources studies and her studies on women issues in leadership and the Women's Enterprise Fund: "I am convinced that I am the right person for this job. I bring a wide knowledge and experience from the studies I have done…Gender isn't about women, it's about equity, equality and women empowerment."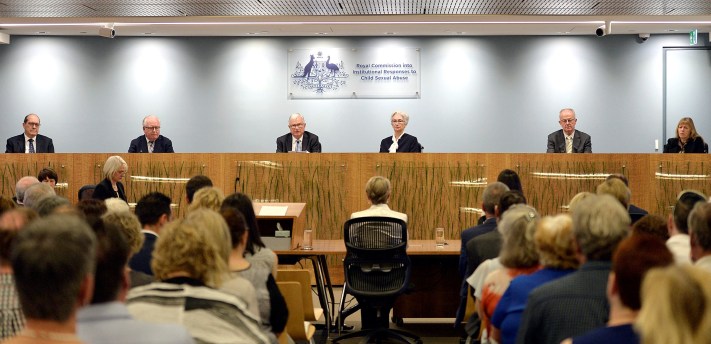 In Australia, the Aboriginal and Torres Strait Islander Social Justice Commissioner June Oscar has led celebrations of the 10th anniversary of the Australian Government's apology to the Stolen Generations that took place in February, when the nation said sorry to make amends and to right past wrongs. The apology was one of 54 recommendations made in the landmark Bringing them Home Report into the forced removal of Aboriginal and Torres Strait Islander children from their families. Last year, the Australian Human Rights Commission launched a new Bringing them Home website to continue educating Australian teachers, students, and the public, about the Report and the Stolen Generations.  In addition to a series of curriculum mapped teaching resources, the website features information about the Report and personal stories from members of the Stolen Generations and their families. Oscar said, "As we know, teaching Indigenous content in schools is particularly important, not just for Aboriginal and Torres Strait Islander children who need to see their culture respected and valued in the classroom; but equally for all children to learn the true history of this country."
Julia Gillard set up the Royal Commission into Child Sexual Abuse, as a last PM action, five years ago and it has just handed down its report on abuse and cover-ups covering five decades. Quentin Bryce then Governor General appointed Jennifer Coates Commissioner who had a long career in children's justice as did Angela Sdrinis solicitor for abuse victims and Gail Furness counsel assisting the Commission. The Commission examined the history of abuse in educational institutions, religious groups, sporting organisations, state institutions and youth organisations. Relentlessly brave women lawyers forced perpetrators to account and eased the way for thousands of victims to find voice and speak their truth about serial rape, criminal assault and heinous acts. The report is tens of thousands of pages long and contains a total of 409 recommendations for religious institutions, federal and state governments which aim to make institutions safer for children.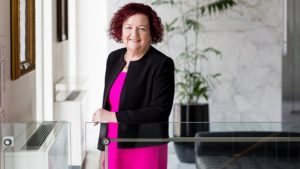 Professor Margaret Sheil AO has been appointed the Vice-Chancellor of the Queensland University of Technology from her position as Provost and deputy to the VC at the University of Melbourne where she has led the implementation of the online strategy and other curriculum reform, business transformation and the recruitment and development of academic leaders. A highly respected chemist, she is a Fellow of the Australian and New Zealand Society for Mass Spectrometry and the Royal Australian Chemical Institute, and a Fellow and Board member of the Australian Academy of Technological Sciences and Engineering. Sheil is also a member of the Board of the Australian Nuclear Science and Technology Organisation. Previous successful experience as a university leader has been at the University of Wollongong prior to her appointment as the Chief Executive Officer of the Australian Research Council from 2007 to 2012; a role that saw her lead the development of the Excellence in Research for Australia evaluation of Australian university research and the implementation of a range of initiatives to support women, early career and Indigenous researchers.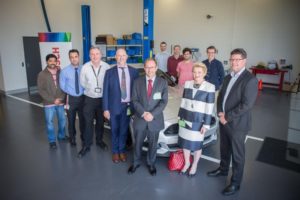 Dr Collette Burke has been appointed as Victoria's first Chief Engineer to help oversee the state's record infrastructure pipeline and provide expert advice to the Government on major project design and engineering. Burke has experience in both the private and public sectors – having been appointed Director to the VicTrack Board in 2015, and currently serving as the Managing Director of engineering consulting firm Exner Group. She is a former National Director of the National Association of Women in Construction. The new Chief Engineer role is based within the Office of Projects Victoria – a new expert body established by the Government to oversee the planning and delivery of Victoria's unprecedented pipeline of major infrastructure projects and to provide advice to Government when developing and delivering new projects. Burke will also help the Government establish a registration system for engineers – ensuring the industry is properly regulated for safety, compliance and competency.

Alina Bain has been appointed CEO of the Export Council of Australia (ECA) taking the helm of the organisation as it aims to further promote Australian industry in international markets. She has public policy experience and comes from the position of CEO of the Australian Services Roundtable. ECA chair Dianne Tipping said, "Alina's extensive experience in seeking and delivering positive policy outcomes in highly complex and challenging environments along with her unique skills in skills development and delivering member benefits will help grow the ECA at this critical time for Australia's exporters."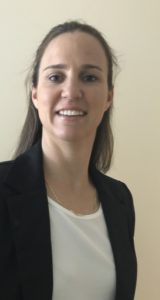 Change is happening at Cooperative Bulk Handling (CBH) Group, where the major Western Australian (WA) wheat grain marketer and exporter has just appointed its first woman to its board, grain grower Natalie Browning. This marks a significant shift for the 85-year-old co-operative, given no woman has ever served on its 12-person board. Based in Kondinin, WA, Browning runs a 6400ha property with her husband and three children and has been involved in all aspects of farming from financial management to machinery operation and business for the past 17 years. She describes herself as being an analytical and strategic thinker with great communication skills and that by offering a different perspective as a young grower, she can bring diversity and a fresh approach to the board. CBH chairman Wally Newman has welcomed Browning's appointment: "Her deep background in farming and her experience on CBH's Growers' Advisory Council will bring valuable capabilities and perspectives to our Board."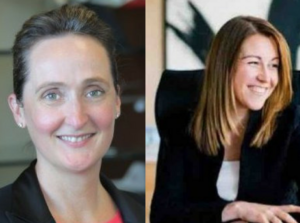 Olivia Wirth has been announced as the new CEO of Qantas' Loyalty Business and Vanessa Hudson has been appointed to the role of Chief Customer Officer, both joining the Group Management Committee and reporting to Group CEO Alan Joyce. Joyce said the reshuffle was reflective of Hudson and Wirth's talents and deep knowledge of the company: "At the senior executive level we have a number of very high calibre individuals who have a deep understanding of our business, and Olivia and Vanessa are two standout examples of that". Wirth has been on the Group Management Committee for eight years and has very successfully led the Qantas brand, including managing the marketing function for Frequent Flyer, as part of her portfolio. Hudson has led many key customer improvements over her 23 years at Qantas, including the introduction of Neil Perry and Rockpool into Qantas in-flight dining and the complete re-design of its domestic check-in experience.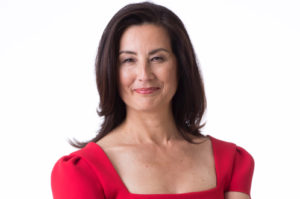 Marina Go, the founding publisher of Women's Agenda has an extensive background in journalism and media, including in CEO and General Manager positions and has been appointed as a non-executive director (NED) at 7-Eleven Stores. Her existing additional roles are Chair of the Wests Tigers NRL Club, Office Brands, and the Advisory Board for the Centre for Media Transition at The University of Technology Sydney. 7-Eleven chair Michael Smith said Go's appointment adds strength and diversity to the board, given her extensive experience across digital and traditional media, retail and franchising, compliance and governance, and driving change and transformation, along with her visionary leadership. "With the business pursuing a significant growth and transformation strategy, Marina's remarkable career and insights will significantly enhance the Board's contribution…and deepen our understanding of the many cultures within our business and franchise network, Marina's unique perspective will propel our journey."
Family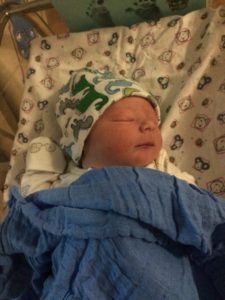 The best family news this month was the arrival of my second great grandchild Joash Douglas Randell, son of Nathan and Kaylin and first grandchild of Doug and Julie.  After the birth, D & J spent some time in USA where Doug undertook an International Leadership Development Program for Physicians at the Harvard T.H. Chan School of Public Health in Boston. As Group Medical Director of Aspen Medical, Doug travels frequently and is looking forward to meeting Joash when he visits Townsville as guest speaker for a YWAM Medical Ships primary healthcare team. Both Andrew and Ellen are in country preparing their rowers for the next international competition, although Ellen had a special visit to Indonesia as speaker for an Asian Rowing Federation workshop. Erica continues her Inyenga yoga training and art in Melbourne and I was pleased to visit her when attending the CSW62 preparatory sessions for Australian delegates. I also enjoy being with her during her six-weekly visits to Bundanoon.

My Other Activities
I was pleased to give a presentation in Canberra to the National Rural Women's Coalition's 2018 Women's Muster program 'Strengthening Women in Leadership' for 14 rural women leaders in the 35+ age bracket. The program was intended for them to learn how to advocate for themselves, their communities and the leadership impact that they may have on other women. Each of the women has designed an amazing project as part of their learning journey, and they will be mentored along the way as they grow and contribute as strong and emerging leaders. I also spoke at the indigo foundation February gathering for board members and partnership coordinators in Canberra. In South Sudan, we completed our first round of teacher training for 25 teachers across 11 schools and in Rwanda we are now proud to support Club Rafiki's thriving sexual health clinic that I hope to visit again in June. You can find out more about the achievements of all our community partners in indigo foundation's 2017 Annual Report – showing that trusting communities to lead and implement their own development and building the power of local organisations works. It improves lives and builds resilient communities.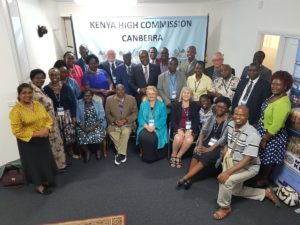 Another privilege has been to work in my role as Conjoint Professor of Practice in the Faculty of Education at the University of Newcastle with a group of 15 senior Australian Awards Fellows – Commissioners and Directors from the Kenya Public Service Commission during their two weeks workshop program in Sydney, Canberra and Newcastle. I was responsible for speaking on mentoring, gender and strategic planning, and following this up with one-to-one sessions. This new partnership between the University of Newcastle, the Kenyan Government and the Australian Government has facilitated a valuable education initiative under the Australia Awards Fellowships Program. A collaboration between academics and government representatives, the fellowship is aimed at strengthening public service performance and building governance capacity in Kenya. The initiative has given Kenyan Commissioners a unique opportunity to engage with some of Australia's leading policy practitioners. The aim is for the fellowship to have a tangible impact on the ground in Kenya. 
On 16 April I will be travelling to Egypt to speak at the Federation of University Women of Africa regional conference and the following Bibliotheca Alexandrina 9th International Biennial Conference, BioVision, 'New Life Sciences: Towards the Sustainable Development Goals'  in Alexandria. My two brothers, Bob and Bill Izett invited me to join them after this to take a boat trip down the Nile River. It is over 20 years since I was in Cairo for an International Adult and Further Education Conference. We will then travel to Rome to begin a Mediterranean and Adriatic cruise visiting Croatia, Venice, Slovenia and Malta. This is the first time the three of us will be together since we were children and I am very much looking forward to it.
Loving greetings of joy, peace and justice
Shirley Randell
Sydney March 2018
Clearing by Martha Postlewaite

Do not try to save
the whole world
or do anything grandiose.
Instead, create
a clearing
in the dense forest
of your life
and wait there
patiently,
until the song
that is your life
falls into your own cupped hands
and you recognize and greet it.
Only then will you know
how to give yourself
to this world
so worthy of rescue.