This special season is a time for hope, so I begin my newsletter with the hope that the significant campaigns and achievements during 2017 that have built on the decades of work of activists and feminists across the world will lead to real continuing cultural change. The silence breakers who have raised awareness about sexual harassment and assault on women and men, the Royal Commission Report on the Abuse of Children, Undeniable, just released, the triumph of fairness and equal rights of marriage for all Australians, the equal participation of women in political decision making in Rwanda, Canada, France, Iceland, Queensland and the Northern Territory, and the advances towards equality for women and men in sport, are just a few of the milestones. We have still much to do in relation to justice for refugees, our first peoples given parliament's failure to accept the Uluru recommendations, homeless people, and then beyond Australia to addressing some of the great inequalities between nations. The new year should dawn with renewed commitment to making progress towards achieving the sustainable development goals across the globe.
As usual, at the end of this Christmas newsletter, I have included short paragraphs from my four children about their families, with an outline of my own activities, both in Australia and during a recent visit with speaking engagements in Hong Kong.
This is again a long newsletter but I invite you to skim through the headings that follow, in case there is a subject of particular interest to you at this time….

[su_button url="#politics" style="flat" icon="icon: arrow-down"]Politics[/su_button] [su_button url="#witw" style="flat" icon="icon: arrow-down"]Women In The World[/su_button] [su_button url="#sport" style="flat" icon="icon: arrow-down"]Sport[/su_button] [su_button url="#other" style="flat" icon="icon: arrow-down"]Other Activities[/su_button] [su_button url="#family" style="flat" icon="icon: arrow-down"]Family[/su_button]
---
Cultural Change.
No one person is capable of prompting deep cultural change on their own.  That is why the women behind the now famous #MeToo social movement, have been named Time Magazine's people of the year. 'The silence breakers' have triggered global recognition of sexual assault, a pervasive but too-often dismissed issue. The Times editor said, "This is the fastest-moving social change we've seen in decades, and it began with individual acts of courage by hundreds of women – and some men, too – who came forward to tell their own stories". Indeed, no one could have predicted the magnitude of the response when actor Alyssa Milano tweeted a simple call to action in mid-October: "If you've been sexually harassed or assaulted write 'me too' as a reply to this tweet". Within 48 hours the hashtag had been tweeted millions of times – predominantly by women – sharing personal stories of sexual harassment and assault. The flood of experiences ranged from creepy to deeply harrowing, each story shaping a new collective resolve of defiance and defence. Milano said, "As women, we have to support each other and stand together and say, 'That's it. We're done. No more…It's vital to me that we really set in some actionable things that we can do to continue this momentum". The campaign builds on decades of work by feminists and activists and must lead to real continuing structural change.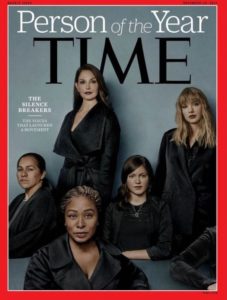 Time's powerful cover features celebrities actor Ashley Judd – the first woman to point the finger at alleged predator and film mogul, Harvey Weinstein, and singer Taylor Swift who filed and won a lawsuit against DJ David Mueller who groped her backstage at one of her concerts in June 2013, and other women who have lodged allegations of sexual misconduct this year, including Uber engineer Susan Fowler, lobbyist Adama Iwu and Isabel Pascual, a strawberry picker from Mexico who had her name changed to protect her identity. A sixth person was photographed for the cover despite only her arm being visible in the bottom right corner. The woman, an anonymous hospital worker from Texas, was the victim of long-term sexual harassment. She fears disclosing her identity would negatively impact her family and friends. Her fears highlighting the degree of courage it takes for women to stand up and take action. Indeed, these women symbolise a new awakening. The movement they created reverberates the world-over, encouraging more and more victims of sexual predation to come forward and to speak. And with each new story, bricks of a dark, and deeply entrenched culture are coming loose and crashing to the ground. Abused men's stories have also been influential, as in the case of actor Kevin Spacey who has been fired from his role in 'House of Cards"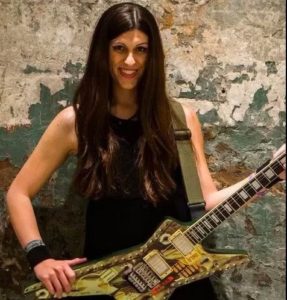 A little over a year after Trump's infamous "grab them by the pussy" video leaked and he was, despite it, elected to the highest office of the United States, a record number of women were inspired to run for office; others carefully considered how they would cast their vote. In November 2017, the 'angry woman effect' shook up the status quo of politics in elections across the United States. The trend is set to continue, with experts predicting 2018 will be the year of the woman. The wave-upon-wave of further sexual harassment and assault allegations that culminated in the 'Weinstein moment' added further fuel to the fire. In 2017, 20,000 women have registered their interest in running for office with Emily's List, the US-based political action committee that recruits, supports and funds pro-choice women – the biggest surge of interest in the organisation's three-decade history. Looking ahead to the 2018 US elections, the trend is set to continue. Many have predicted 2018 will be the year of the woman. Already, 40 women are planning to run for governor, and 353 women have filed to run for the House of Representatives. Both trends raise the possibility of electing more women than ever before. At state level, Democrat Danica Roem, a metal singer and former journalist made history as the first openly transgender person elected and seated in a state legislature. She unseated Republican Bob Marshall, one of the state's longest serving and most socially conservative lawmakers. Roem openly discussed her gender identity during her campaign, but it was far from her focus, which was jobs, schools and northern Virginia's traffic congestion. Her grassroots supporters made it possible for her to run without relying on campaign contributions from corporations who, she said, have "too much influence over lawmakers". Roem started pursuing therapy to begin her gender transition when she was 28, and said during the campaign that politics should be inclusive of all. "No matter what you look like, where you come from, how you worship or who you love, if you have good public policy ideas, if you're qualified for office, you have every right to bring your ideas to the table".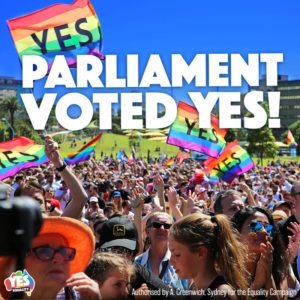 As sexual assault and harassment allegations hit closer to home, notably with a high-profile Australian media personality like Don Burke, we could expect that Australian women may follow the US lead. And arguably, Australia's latest poor track record on gender equality in general: falling 15th to 46th in a decade in the World Economic Forum's (WEF) Global Gender Equality Index, ranking 50th in the world for equal representation of men and women in Parliament, the fairly intractable pay gap, the completely unacceptable rates of violence against women with rates of sexual violence actually increasing, the high cost of childcare, and the fact that women retire with on average half the superannuation of men, has made for a combustible situation. There is glacial progress on the number of women on ASX200 boards and CEOs. Corporate Australia and conservative political parties have a culture that overwhelmingly promotes and rewards Anglo-Saxon men. It is clear that because of this, the top of our corporate sector and our politicians do not reflect the diversity of our community nor the widespread talent within it. We know there is now a trend towards greater engagement of women in Australian politics – they participated in the same-sex marriage plebiscite in greater numbers than men in every age bracket other than those aged 70-74 according to the Australian Bureau of Statistics: 81.6% of female eligible voters participating, compared with 77.3% of eligible male voters. And young women outvoted young men.
It wasn't that long ago that homosexuality was illegal in Australia. The death of a gay university lecturer in Adelaide 45 years ago led to a fundamental change for Australia's gay community. In 1972 Dr George Duncan was killed at a riverbank in an attack suspected to have been committed by police officers. The crime, still unpunished, revolted mainstream Australia and led the state of South Australia (SA) becoming the first national jurisdiction to decriminalise homosexuality. Decriminalisation of male homosexuality had passed in all states and territories bar one by 1990. Tasmania clung to its anti-homosexual laws until May 1997 when gay activists threatened a court challenge to the laws, but full decriminalisation was still a long way from social acceptance. Opponents of same-sex marriage in Australia's debate have consistently argued that they are protecting traditional values and religious freedoms. Anti-reform lobby groups have said changing the law could have negative consequences for children. For those of us who lived through that era, the YES result in the postal vote to change laws to allow same-sex marriage shows how far we have come: 12.7 million votes were cast and 61.6% voted a resounding YES, compared with 38.4% who voted NO, no doubt out of deeply held traditional beliefs about marriage rather than animosity towards the gay community. The overwhelming result and huge turnout for what was a non-compulsory ballot, shows our determination to shape the society we want to live in. The Parliament also passed the legislation with a huge majority, only four parliamentarians voting against the bill with some abstentions in the House of Assembly. Ours is the last generation in which LGBTIQ relationships are not equal under the law. For the young person growing up in a small town, for the couple who have been together 40 years, and the person who has been longing to propose: the law says you belong here, your love is celebrated and honoured here, and never again will you be made to feel otherwise by our country's laws. Fairness and equality triumphed, and we can all be proud. Given that scientific surveys over the last decade had shown over 60% of Australians supported a change in the law and the decision should have been made by a parliamentary vote, I was not a supporter of the postal vote, and there were certainly some low points in the debate that reinforced why.
But overall, the outpouring of support for marriage equality from so many quarters was really heartening. At the ripe old ages of 89 and 85 respectively, Sydney couple John Challis and Arthur Cheeseman might well be Australia's oldest same-sex couple. They have been together for half a century, and throughout they have kept alive their hope that they might marry. Now that day has arrived, their planning for a January wedding is underway.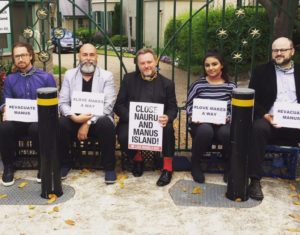 Other Minorities. In the chaos of Australian politics at the end of 2017 (citizenship scandals, rumoured leadership coups, and the lengthy process of passing same-sex-marriage legislation) it has been possible for many to overlook the tragedy unfolding on Manus Island in Papua New Guinea (PNG) and Nauru. The Australian Government is slow to deal with this shocking situation. In protest to this grim reality, five Christian leaders, Jarrod McKenna, Rev. Dr. Michael Frost, Fr. Rod Bower, Hwvar Khoshnow and Byron Smith chained themselves to the Prime Minister's official residence, Kirribilli House with the goal of drawing greater awareness to the situation and prompting the Government to evacuate the men in PNG. The group carried out the protest for a number of hours before their chains were cut loose and they were issued warning notices by the police. The United Nations Human Rights Committee has again harshly criticised Australia for its failures in its treatment of refugees, Indigenous rights and inadequate protection of human rights.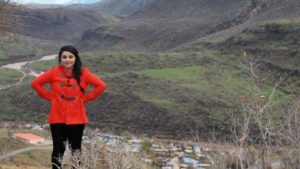 Hwvar Khoshnow, one of the protesters pictured above, is a Kurdish refugee who has been living in Australia for 18 years and has been engaged in her very personal pursuit of justice for the refugees in PNG. Fleeing a volatile region, Khoshnow's family were given the opportunity to resettle in Australia – a decision approved by then PM John Howard under a Liberal Government. "My family had to flee across the mountains from Iran—but under the kindness of the Australian Government and the UNHCR we came here in 1999″, she said. Khoshnow believes the current Australian Government has failed the men on Manus and continues to use the crisis as a political ploy. There is always the underlying implication that the men have done something criminal and they are to be feared. "I'm a refugee myself, I hope I'm not scary. No one wants to be a refugee—we did not want to be refugees. It's so unfortunate when you have to leave your home", says Khoshnow. Referring to her own family, Khoshnow also stresses the deep value these men could bring to their communities if only given the chance. "My mother is an obstetrician and gynaecologist, she serves her community. My brother is a musician. My dad works in the community serving people" she says. "We've had every opportunity to flourish and to give back. And we love our home. This is home for us now. And it's because of this that we really feel these men deserve to call somewhere home as well. They are human beings…We've treated them so poorly for so long, it's time to evacuate them somewhere safe. They've spent too many years wasting their beautiful lives".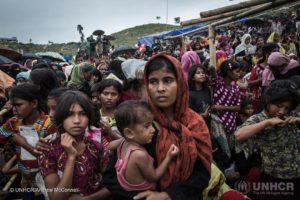 The Rohingya people are an ethnic minority that mainly live in the northern region of Rakhine State, Myanmar, and are said to be one of the world's most persecuted minorities. They describe themselves as descendants of Arab traders and other groups who settled in the region many generations ago. Scores of people have been murdered and hundreds of villages destroyed under the Myanmar military regime, and more than 600,000 Rohingya have fled to neighbouring Bangladesh. One of the military's most feared weapons is mass sexual violence, with untold numbers of women and girls brutally gang-raped by government soldiers. Human Rights Watch's emergencies women's rights researcher, Skye Wheeler, describes how she was able to investigate these disturbing crimes. "We've been documenting this crisis since the very beginning. We knew there had been sexual violence in some of the massacres we'd looked into, but we didn't know how widespread it was. So my job was to find out. And what we found was that the rape has been widespread, and that rape was one of the ways that the Burmese military conducted their ethnic cleansing operations. This is very much a part of this military's way of terrifying the Rohingya and making them feel worthless. One woman said: 'They see us as nothing but leaves they can throw out,' and made a sweeping movement with her hand, like the way you would toss away dead leaves." Rape is obviously incredibly traumatizing. It is a violation of someone's most private space and their basic sense of selfhood. But it also affects women's memories, and their sense of being safe at home. If this has been destroyed, it is much harder for them ever to be able to return home.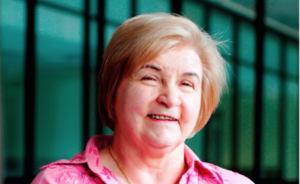 On 31 August 2016, Jamila Hussain passed away at the age of 73 in Sydney. She was Australia's first female academic expert on Sharia law and a respected leader in the Australian Muslim community. Her funeral was attended by many, including leaders of the Muslim, Jewish and Christian communities. Born in 1942 in Katoomba, Queensland, she graduated at the top of her class at Katoomba high school and went on to study at the University of Sydney, meeting and later marrying her Chinese Muslim husband, Mohammed Ameen Hussain. They had five children, and with a growing interest in Islam, the family moved to Malaysia where she graduated with a Diploma in Sharia law and a Masters in Comparative Law from the International Islamic University in Malaysia. Jamila then became a senior lecturer in the Faculty of Law and research associate at the University of Technology Sydney. She was an expert in South-East Asian law, Islamic law, Muslims in Australian society and Muslim women. Jamila instilled the importance of equality across many facets of life to her children, and always reminded them that "paradise lies at the foot of your mother". In 2006, she was a member of the Federal government's Muslim Community Reference Group and was actively involved in research, writing and lecturing about the Muslim community in Australia. In 2011, Federation Press published the third edition of her book on 'Islam: Its Law and Ethics'. This book is used in universities and schools as a reference text to explain the basic principles of the religion of Islam and its law (the Sharia), and how it is lived in the context of many different cultures throughout the world, including in Australia.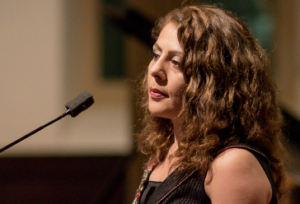 Saba Vasefi settled in Australia as a refugee after escaping persecution in Iran for her activism against capital punishment. She is an Iranian-Australia feminist, academic, filmmaker, poet and human rights advocate. I first met her as director of the 2017 Sydney International Women's Poetry and Arts Festival and she is also an Ambassador of the Asylum Seekers Centre and the Refugee Council of Australia for Refugee Week. She has been a recipient of an Edna Ryan Award and was presented with the NSW Premier's Multicultural Community Medal, Arts and Culture. She was shortlisted this year for the Tony Fitzgerald Memorial Community Individual Human Rights award that was won by Barbara Spriggs, who exposed a decade-long culture of cover-up of the abuse and maltreatment of residents at the Oakden facility when she sought answers about suspected abuse and neglect of her husband while he was in care in 2015 and 2016. Saba uses her artistic and cultural activities to campaign against the death penalty, advance the rights of women and children as well as give a voice to refugees and asylum seekers.
Politics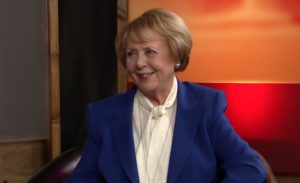 This month the Women Political Leaders Global Forum (WPL) brought 250 female politicians from around the world to Reykjavik, Iceland to discuss gender equality in politics. The island nation is considered exemplary in this area. In 1980, Vigdis Finnbogadottir was the fourth president of Iceland and the first democratically elected female head of state anywhere in the world. In that role until 1996, she remains the longest-serving elected female leader of any country. Today, gender equality is part of the school curriculum in Iceland and women hold 47 percent of the seats in the country's parliament. Finnbogadottir says, "The key to women's emancipation is education," but still wonders why she took so long before deciding to become involved in politics. Now, she is urging young women to become more active in politics as she believes only then can they advance issues that are important to them. Finnbogadottir is 87 years old but is still very much politically active. She is one of the hosts at the annual meeting of the WPL, a global network of female politicians, which pushes for greater female representation and influence in global political leadership. Around the world, less than 10 percent of the key positions in politics are occupied by women. But the event in Reykjavik shows that these days, female politicians network in a targeted way to shape the political agenda in their own countries.
Iceland is already quite a way along the road. WEF has ranked the country, located on the edge of the Arctic Circle, at number one in the world in terms of gender equality. "The people of Iceland are proud of that," says the country's president Gudni Johannesson, who personally hosted the visiting politicians in an evening reception at his residence where he insisted on greeting every woman personally.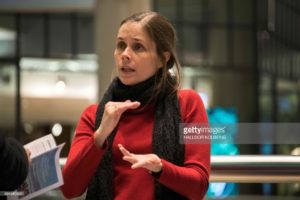 Iceland has elected Katrín Jakobsdóttir as its Prime Minister: a 41-year-old democratic socialist, feminist, environmentalist and anti-militarist. She says Iceland will expand its health-care system, "go farther than the Paris Accord" in fighting climate change, and strive for increased gender equality and LGBTIQ rights. Jakobsdóttir's agenda will also include a greater investment in education and transport infrastructure, and sustaining Iceland's economic recovery from the 2008 financial crash. She defeated the centre-right coalition led by Bjarni Benediktsson that lost a quarter of its seats in the recent election. Benediktsson's loss after 10 months in office was contributed to by the fact that his father helped 'restore the honour' of a convicted child sex offender. Hon Jakobsdóttir is a former education minister who is incredibly popular: polls before the election indicated half of Icelandic voters wanted her to become the PM.
Former Australian prime minister John Howard told the Australian national press club recently that there could not be an equal number of men and women in politics. He said, "It is a fact of society that women play a significantly greater part of fulfilling the caring role in our communities". Nevertheless, the Northern Territory (NT) will have the largest female majority cabinet in Australian history after the Labor government elected five women to its eight-person leadership team. NT Chief Minister Michael Gunner described the announcement as a "watershed moment. "This Labor Cabinet mirrors the diversity, aspirations and life experience of Territorians," he said in a statement. The comments were echoed by newly elected Attorney General and Finance Minister Natasha Fyles who told the ABC the "parliament is a reflection" of the Australian political scene's move towards gender equality.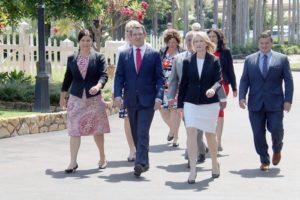 She will be joined by four other women in the ministry including new Deputy Chief Minister Nicole Manison, Environment Minister Lauren Moss, Education Minister Eva Lawler and Families Minister Dale Wakefield, the first Labor MLA to win an urban Alice Springs seat and defeat a sitting Chief Minister. A female speaker will also preside over the NT parliament after the Labor caucus nominated Kezia Purick to continue in her former role. The cabinet's female representation of 62.5 percent eclipses Queensland's first female majority, is almost double the proportion of women in federal cabinet of 35 per cent, and four times the global figure of 17 percent. The new look NT parliament has a near equal split between men and women.
Annastacia Palaszczuk is the first female premier in Australia to be returned to government at an election and she will have a two-seat majority. She has appointed an 18-member Cabinet, nine men and nine women, including Jackie Trad as Deputy PM, and Indigenous MP, Leeanne Enoch. Cynthia Lui, a single mother-of-three born and raised on Yam Island, is the first Torres Strait Islander elected to office in Australia as the Labor candidate in the far north Queensland seat of Cook.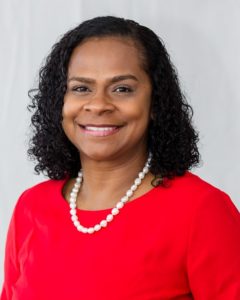 The 40-year-old said she is determined to use her extensive experience of the challenges faced by remote Indigenous communities in the health, domestic violence and child protection sectors to deliver better health, education and employment outcomes for Aboriginal and Torres Strait Islanders: "I spent a lot of time addressing issues with health, but then there's all of the other challenges with high cost of living and the unemployment rate," she said. Lui, daughter of Torres Strait Island councillor Getano Lui Junior, said she would take a broader approach to boosting outcomes for communities while meeting their distinct needs. "The issues are not all the same," she said. "It is community by community and when you get on the Torres Strait it is community by community surrounded by water." Lui said her potential history-making position was bittersweet. "The fact that we're in 2017 and you know, me coming into this as being the first Torres Strait Islander, it's amazing that it's taken this long but it's also amazing that I get to experience this, I get to live it."
For Senator Lucy Gichuhi, nothing has ever seemed impossible. When the High Court ruled Senator Bob Day's election had been invalid due to an 'indirect pecuniary interest' in his electoral office, they declared Gichuhi who held second spot on the Family First ticket the next in line. 55-year old Gichuhi, a Kenyan immigrant and a mother of three daughters, who had switched careers from accountancy to law had just graduated from law school and was employed in a women's legal centre in Adelaide for $15 a day while working towards her practising certificate.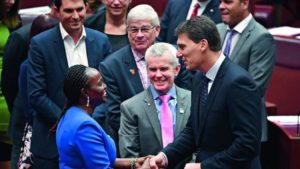 She was the first person of black African descent to be elected to the Australian Parliament. Family First had received just 24,817 votes above the line and only 152 people voted directly for Gichuhi, but by the time she was sworn into Parliament, her party, Family First, no longer existed. She now sits in the chamber as an independent. She has lived her entire life seizing every opportunity that came her way. Lucy was born in a village on the slopes of Mt Kenya, about two hours' drive from the capital Nairobi, the first of 10 children, eight of them girls. The family lived in a two-room hut with a dirt floor and she shared a bed with her sisters. They had no electricity but she never thought of herself as poor. Her father, Justus, was a government school teacher and the family supplemented his meagre income by growing coffee and raising livestock on a small plot. Justus insisted his girls be educated. Lucy was a bright child and he would tutor her and her siblings after school in areas in which he thought their teachers had been deficient. "I think my father was ahead of his time because he was always telling us, 'You can do anything a boy can do'," she says. She was one of a handful of kids chosen from her school to go to a nearby boarding school. And then she was one of a tiny number from that school to pass the rigorous entrance exam for Nairobi University, where she studied accountancy. In her final year, recruiters from accounting giant Ernst & Young came to the university and selected her as one of the top five of 300 students in her course. She and her husband applied to come to Australia under the skilled visa program and were accepted. It was a great culture shock — they were among the first of the African migrants, arriving in the summer of 1999. They have worked or studied ever since and became Australian citizens in 2001. She has chosen two issues to focus on during her time in parliament: the state of aged care in Australia and financial literacy. There's a looming crisis in aged care in Australia and it is an issue that rarely rates a mention in the national media. Ian Henschke, National Seniors Australia Chief Advocate says "there are 5.5 million Baby Boomers…By 2050 we are going to need a million people to care for them. We need nurses. We need care workers. We need people who can go to their homes and help with cleaning and cooking and give people respite. We need to triple the number of aged care workers". Gichuhi intends to be a voice for them — and also a voice advocating for greater financial literacy. "How many people are terrified because they don't have enough superannuation?" she asks rhetorically.
Women in The World.
In Port Moresby, PNG, 90% of women report that they have been physically or sexually assaulted, threatened or robbed on public buses while travelling around the city. UN Women's Meri Seif Buses (women and child only buses) were introduced in response to this terrible violence. This startlingly high rate of violence was keeping women home from work, and children home from school…too afraid to board a public bus. I had worked with Governor Powes Parkop of the Central Capital District on a UN Women Safety Cities Project some years back and have a lot of respect for his leadership. He said that he personally did not agree with having women-only buses and wished they were not necessary: "We are compelled to, because of the bad attitude of our people who continue to harass women and girls, pinching them, stealing their phones and stealing their bilums". In 2016, the buses carried 220,000 women. Australia has provided buses and women drivers are now being trained in both PNG and Australia in this scheme giving women safe transport.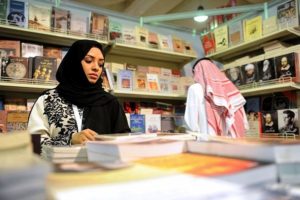 Saudi Arabia. Families will now be able to enter the stadiums in three major cities of Saudi Arabia – Riyadh, Jeddah and Dammam. Following the lifting of the ban on driving, this is another move towards giving more freedom to Saudi women, who face strict gender segregation rules. 32-year-old Crown Prince Mohammed bin Salman is leading a major drive to modernise Saudi society and boost the economy. Saudi Arabia's sports authority said that preparations would start in the three stadiums so they can be "ready to accommodate families from early 2018". Restaurants, cafes and monitor screens would be set up inside the stadiums as part of the changes, it added. Up until now, the venues have been men-only areas. The reforms are in line with a wide-ranging plan announced by 32-year-old Prince Mohammed to bring social and economic change to the oil-dependent kingdom, known as Vision 2030. Concerts are once again being held and cinemas are expected to return soon. Prince Mohammed has said that the return of a "moderate Islam" was key to his plans to modernise the country. He said that 70% of the Saudi population was under 30 and that they wanted a "life in which our religion translates to tolerance". But analysts warn that the plan is not without risks. The kingdom faced a backlash from conservatives on social media after allowing women to participate in National Day celebrations in Riyadh's King Fahd Stadium for the first time.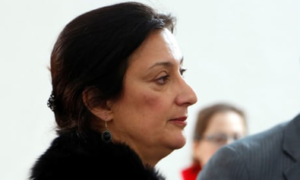 The journalist who led the Panama Papers investigation into corruption in Malta, Daphne Caruana Galizia, was killed recently near her home when her car was destroyed by a powerful explosive device which blew the vehicle into several pieces and threw the debris into a nearby field. She was 53 and leaves a husband and three sons. Caruana Galizia was a blogger whose posts often attracted more readers than the combined circulation of the country's newspapers, and was recently described by the Politico website as a "one-woman WikiLeaks". Her blogs were a thorn in the side of both the establishment and underworld figures that hold sway in Europe's smallest member state. Her most recent revelations pointed the finger at Malta's prime minister, Joseph Muscat, and two of his closest aides, connecting offshore companies linked to the three men with the sale of Maltese passports and payments from the government of Azerbaijan. No group or individual has come forward to claim responsibility for the attack. Malta's president, Marie-Louise Coleiro Preca, called for calm. "In these moments, when the country is shocked by such a vicious attack, I call on everyone to measure their words, to not pass judgment and to show solidarity," she said. Responding to news of the attack, the German Member of the European Parliament, Sven Giegold, a leading figure in the parliament's Panama Papers inquiry, said he was "shocked and saddened…It is too early to know the cause of the explosion but we expect to see a thorough investigation…Such incidents bring to mind Putin's Russia, not the European Union (EU). There can be absolutely no tolerance for violence against the press and violations of the freedom of expression in the European Union."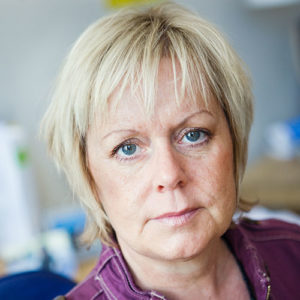 Sweden has appointed its first Authority on Gender Equality, by government decision. The new head of this authority is Lena Ag, who has worked internationally for the non-government organisation kvinna till kvinna, (women to women), since the 1990s. The rather inward-looking Swedish women's movement is happy to have Ag heading the Authority because of her international connections. According to the EU's Institute for Gender in Vilnius, Lithuania, Sweden tops the EU Gender Equality Index in 2017, ahead of Denmark, Finland and the Netherlands, but this refers to political gender equality, and the country is not so prominent on economic and social gender equality. Ag is committed to improving this and bringing men into the conversation, especially in light of the #metoo campaign against sexual harassment and assault.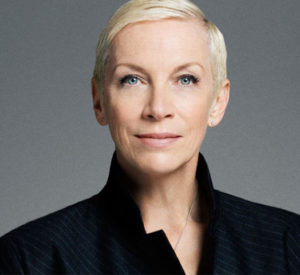 Singer Annie Lennox OBE is the new chancellor of Glasgow Caledonian University which has campuses in London, Glasgow and New York. The Aberdeen-born musician and former front woman of eighties band Eurythmics, is also a humanitarian poverty campaigner who will take over from Nobel Peace Prize winner Muhammad Yunus to become the first woman in the role. She was given her OBE in 2010's New Year's honour's list for her work fighting HIV and poverty in Africa.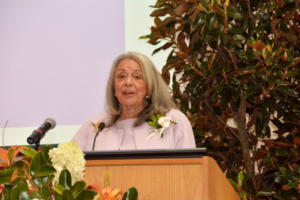 The University of Virginia (UVA) has honoured one of its trailblazers, distinguished physician, Vivian Pinn by renaming the medical education and research building formerly known as Jordan Hall as Pinn Hall. She was the only woman and person of colour to graduate from Virginia Medical School class of 1967, and most notably, went on to become the director of the Office of Research on Women's Health at the National Institutes of Health (NIH), a position she retired from in 2011. When a director at NIH, she mentored researchers and advanced policies that would improve outcomes for women. Pinn trained hundreds of physicians in her academic appointments at Howard University College of Medicine, Harvard Medical School and Tufts University. As past president of the National Medical Association, a non-profit professional organization representing black doctors and their patients, she projected the voice of disenfranchised communities. More than 50 years later she came back to Charlottesville where just one month earlier, torch carrying racists, Klansmen and Confederate sympathizers had marched on the UVA campus during a deadly weekend of protests around the removal of a Confederate monument. Three people died before that rally ended. Pinn noted that those calamities show how much farther US democracy has to go. "I hope the image of my name on a building is not seen as a representation of my personal accomplishment," said Pinn. "I hope it represents inspiration for black women who face similar battles today to what I dealt with in the past." She knows that her success, while important, cannot substitute for social change that goes beyond individual acceptance and assimilation. As a black woman, Pinn navigated a white, male-dominated field to serve her country by literally healing victims of physical and social ailments at NIH. She said "It's more than a notion to think racism and sexism kill more people than diabetes. Middle-class, educated black women exhibit worse health outcomes than their white peers. Black women cannot educate or buy their way to better health outcomes because racism and sexism are like airborne pollutants, affecting everyone who comes into contact with them. We have to change the social, political and the built environment that reflects our world, to improve conditions."
Linda Nochlin, the clear-sighted art historian who brought feminist thought to bear on the study, teaching, and exhibition of art, reshaping her field, has died at the age of 86. In 1971, she earned widespread attention for her landmark essay Why Have There Been No Great Women Artists? which approached that question with incisive analysis, demonstrating how, for centuries, institutional and societal structures had made it "impossible for women to achieve artistic excellence, or success, on the same footing as men, no matter what the potency of their so-called talent, or genius."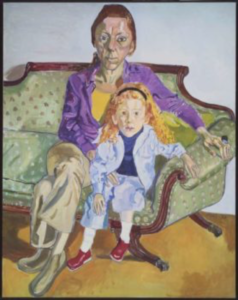 But Nochlin also probed how 'greatness' itself had long been formulated and evaluated: "In the field of art history, the white Western male viewpoint, unconsciously accepted as the viewpoint of the art historian, may—and does—prove to be inadequate not merely on moral and ethical grounds, or because it is elitist, but on purely intellectual ones". Her published essay quickly became a cornerstone for the developing field of feminist art history. It would have been enough to secure her place as one of art history's most important writers, but over the course of her six-decade career, she also made formidable contributions to the study of realism and Gustav Courbet, impressionism and post-impressionism, and numerous contemporary artists. Nochlin said that when she began writing her seminal essay in 1970, she had recently become deeply involved with feminist issues. Thinking back to that time she said, "there was no such thing as a feminist art history: like all other forms of historical discourse, it had to be constructed. New materials had to be sought out, a theoretical basis put in place, a methodology gradually developed." Nochlin was beloved by many artists, and many painted her, including Alice Neel (a work that also includes her with her daughter, Daisy (photo). She struck the first blow against the white male canon and wrote prolifically. In addition to the 1988 Courbet retrospective, Nochlin organized other seminal shows, like Women Artists: 1550 to 1950 at the Los Angeles County Museum of Art, which she curated with Ann Sutherland Harris in 1976. She also taught regularly, retiring as a professor of modern art at New York University's Institute of Fine Arts in 2013.
In September, hundreds of early childcare educators in Australia walked off the job in a protest against dire pay conditions. For decades, highly trained educators in this sector have been left by the economic wayside, the average wage per hour standing at just $21.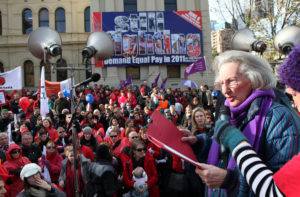 It is a reality that feminist activist Zelda D'Aprano, now 90 years old, knows too well. As a factory worker in the 1940s-50s, D'Aprano became appalled by the conditions women were forced to work in. She joined the Communist Party in 1950, and began her lifelong crusade for fairer workplaces. In 1969, while working for the Australasian Meat Industry Employees' Union, D'Aprano and several other women waited outside the Arbitration Court in Melbourne as the case for equal pay was being decided. When the case was eventually tossed out, Zelda, supported by a number of female co-workers chained herself to the Commonwealth Building in protest. Throughout her life, D'Aprano fought tirelessly and often physically for her right to equal pay. At 90 years old, Zelda's fight is still enduring. She recently created a video with the organisation, Big Steps, in support of early childhood educators and their right to fair pay.
Elizabeth Broderick is now the Global Co-Chair of the Women's Empowerment Principles (UN Global Compact), and Special Adviser to UN Women on Private Sector Engagement. She is Australia's former Sex Discrimination Commissioner, a businesswoman and board director. The 'Economist' magazine listed her in 2015 as one of the World's Top 50 diversity figures in public life. She says "One of the world's greatest emerging markets is closer than we think. Women are the world's most powerful consumers, driving three-quarters of global consumer purchasing. As a result, businesses around the world are rapidly adjusting the way they work. As consumers, women's expectations about the social and environmental standards of the products they buy matter. This, in turn, is increasing pressure on exporters and investors everywhere to change the way their businesses operate."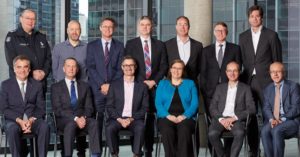 We need influential men to step up beside women so that promoting gender equality and women's leadership becomes everyone's business. In 2010, Elizabeth started the Male Champions of Change (MCC) initiative, forming a group of powerful male leaders from the private and public sectors to take practical action and to be accountable for making progress on gender equality in their own companies and beyond. The importance of leadership from the top in achieving organisational change is well-established and the group is carried on by Kate Jenkins, current Sex Discrimination Commissioner (photo). Members of MCC commit publicly to real, tangible action, challenging each other to be accountable for their commitments. They take a listening, learning and 'leading through action' approach. This means that they listen within their organisations and partner with leading women's organisations to ensure they are deepening their understanding of gender equality issues. They experiment, learn, set targets and measure progress. Today the MCC group includes 160 male leaders, including the heads of iconic Australian companies such as Telstra, Rio Tinto, Commonwealth Bank and Qantas, as well as of major sporting leagues, the army and federal police. Together these organisations employ around 600,000 people, or five per cent of Australia's workforce.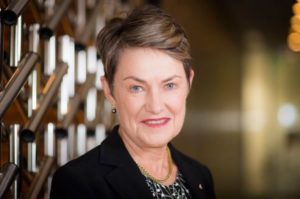 LendLease has appointed Elizabeth Proust their third non-executive director on its board, joining Nicola Wakefield Evans and Jane Hemstritch. Proust is well regarded as one of the country's most influential businesswomen, following a diverse leadership career across the public and private sectors. She spent eight years at ANZ Group, including in a number of managing director roles, after serving as Secretary (CEO) of the Department of Premier and Cabinet (Victoria) and Chief Executive of the City of Melbourne when I was CEO of Whitehorse City Council. Proust has a vast range of board experience and is currently the chair of the Australian Institute of Company Directors, Nestle (Australia) and the Advisory Board of the Bank of Melbourne. She's long been a supporter of getting more women on boards, especially now through her work with Company Directors.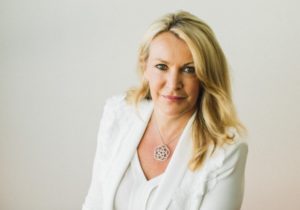 The ASX 200 will soon have another female CEO, following Fortescue Metals Group's announcement it has appointed Elizabeth Gaines to the role. She will replace Nev Power at the top of the mining giant. Elizabeth is the former head of Helloworld, who took the CFO role of Fortescue in February this year. Meanwhile, Julie Shuttleworth has been appointed deputy chief executive. Once the last of the ASX 50 companies to appoint a female board member, Fortescue now has a female-dominated board. Fortescue's major shareholder Andrew Forrest said in a statement that Elizabeth will lead a period of change for the organisation, including significantly improving the quality of its product, a shift in its marketing focus and possibly some diversification for the company. He gave the following advice to other business leaders: "You need to be really careful to choose on merit but don't forget that diversity is an extremely strong factor in merit. If you have no women on your board and you are looking at a new director with approximately equal skills, for the sake of your shareholders choose diversity.". Elizabeth said on her appointment: "Fortescue is a unique company and a feature of our success is the strong relationship between the Chairman and CEO. I embrace the culture and values that truly set this company apart and I look forward to working with Andrew, the Board and the newly appointed leadership team of talented individuals to continue to deliver success and value for our shareholders." Elizabeth had previously expressed concern about the push for board diversity creating a "vacuum" of women for senior executive roles.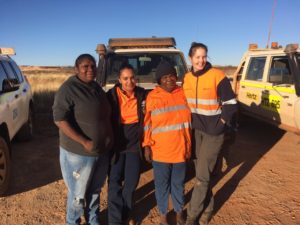 Loren Nicholls, the daughter of my friend from our adult education days in the 1980s, Deirdre Baker, is a young, achieving woman whose successful involvement with Martu Aboriginal women in the work of greenfield gold mining in Far North West Australia has been recognised. Gold is used in medical equipment and computer technology that assists research into a range of areas for the well-being of community. Loren's transparency and genuine connection with traditional owners has been personally rewarding and an asset to her company. She was one of a handful of female exploration geologists retained in Australia in the downturn, and has shown strength in the remoteness of her work locations, upholding her professional standards in a male-dominated field. Her courage in taking a lead to influence the acceptance of, and recognition for, women in gold mining will continue to change the culture for women in the future in this industry. Loren has recently signed a consultancy contract as a Senior Geologist (geochemist) with Global Ore Discoveries in Sulawesi, Indonesia and commences early January 2018 for at least 12 months. She has started learning Bahasa will engage with the local people especially the women and children.  She will have four weeks on site and two weeks back in Australia. A great career step for Loren and her future is bright as a successful young woman in a male-dominated industry.  She has already made inroads in culture change through her leadership projects.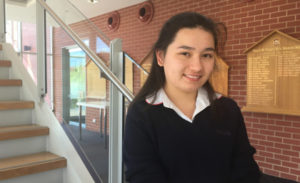 While this year's Australian Mathematics Competition (AMC) stumped many, a handy technique helped Rowena Stening through puzzling exam questions. The 17-year-old, named the top Australian performer among female year 12 students, finds the answers to such conundrums is often within grasp if she takes a new route. "I try to look at them from a different angle, or I try to break them into different parts," she said. "The answer is in the question, ready to be found by applying the right knowledge". The Canberra Girls Grammar School year 12 student was one of 540,000 scholars to take part in the AMC. Rowena's performance in the international problem-solving challenge won her the Cheryl Praeger Medal for female excellence in mathematics in Australia. The AMC is a competition for all school-aged children, with students in more than 30 countries attempting to solve the same mathematical problems. They get tougher as students progress through each stage, thus challenging those most gifted. Australia ranked tenth out of 56 countries, beating the United Kingdom (UK) and the US and closely following Canada, Finland and NZ. Next year, Rowena hopes to study Material Science at Oxford University in the UK, starting in October. Until then she plans to volunteer with the Red-Cross Refugee Society.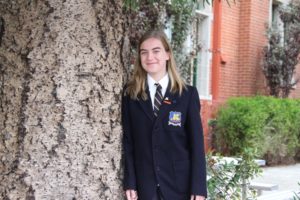 The 2017 Perth Modern School Shirley Randell Social Science Scholarship winner, Orlagh Latawski won a speech competition run by the Australian Federal Parliament and was invited to go to Parliament House, Canberra to deliver the speech to the parliament. She had already won a place in July in the 2017 YMCA Youth Parliament in WA where she advocated for mental health services for young people. Flown to the Australian Capital Territory at the end of November Orlagh spent time liaising with federal politicians and national leaders as well as presenting her speech in the chamber: "I feel incredibly honoured to be given this opportunity and am even more excited to be able to talk about an issue I feel so passionate about; the engagement of young people in politics." Orlagh's speech covered the lack of interaction that she believed occurs sometimes between the political world and young people and her hope was that by delivering such a speech, she could do her part to encourage our national leaders to consider the voices of young people on the issues facing the younger generation today.
Women and Sport.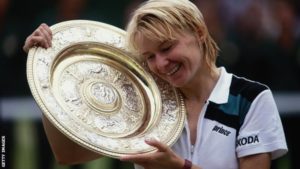 Tennis. Former Wimbledon champion Jana Novotna has died of cancer at the age of 49. The Czech player had lost in the Wimbledon final in 1993 and 1997 before winning the Grand Slam tournament in 1998 by beating Nathalie Tauziat. Showing the human side of professional tennis, Novotna captured the hearts of fans when she burst into tears after losing to German great Steffi Graf in 1993 and was consoled by the Duchess of Kent. She was renowned for her serve-and-volley game and achieved a career-high singles ranking of number two and number one in doubles. Novotna claimed 12 Grand Slam doubles titles and four in mixed doubles. She won the Fed Cup with the Czech Republic and medals in both singles and doubles for her country in the Olympic Games. Novotna was inducted into the Tennis Hall of Fame in 2005 and in more recent years she was a member of the BBC commentary team at Wimbledon. Women's Tennis Association's (WTA) chief executive Steve Simon said, "Jana was an inspiration both on and off the court to anyone who had the opportunity to know her…Her star will always shine brightly in the history of the WTA".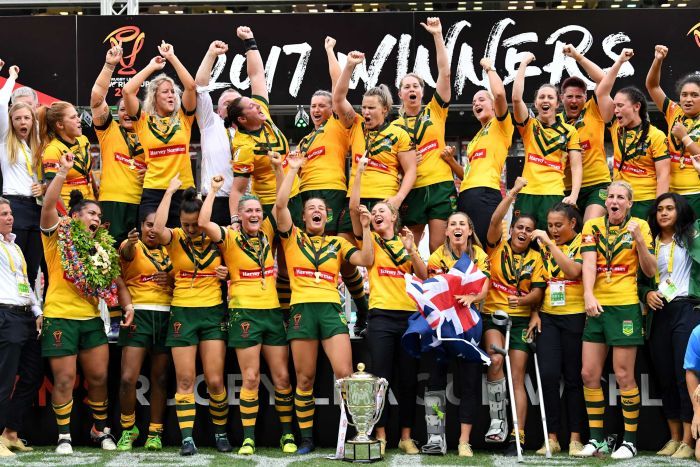 Rugby. World Rugby has reaffirmed its commitment to furthering gender equality at all levels by announcing sweeping reforms. It has increased the number of people who may sit on Council – its highest decision-making body – from 32 to 49, with the 17 new representatives to be women, and declared an ambition to fill it with at least one-third women's representation from next year. The transformational reform will give the 11 unions and six regional associations, who currently have an additional vote but no additional representative, the right to send an extra representative to Council, subject to that person being female. Women's rugby is experiencing unprecedented growth with participation levels at an all-time high. This has been driven by the Women's Rugby World Cup, the sport's inclusion on the Olympic programme, and the thriving HSBC World Rugby Women's Sevens Series. Latest figures show more than 2.4 million women and girls are playing rugby at all levels, accounting for more than a quarter of players globally, an increase of 60 percent since 2013. In Australia, the National Rugby League (NRL) has unveiled their new elite women's program, following on from the Jillaroos win over the Kiwi Ferns 22-16 at the Rugby League Women's World Cup Final – a match that averaged 225,000 viewers on 7Mate. Central to the program will be a six-team competition that will be played in the lead-up to and during the NRL finals series, giving women the chance to shine on the biggest stage. Games will be played concurrently with the men's competition. There will also be a stand-alone State of Origin, and Pacific and trans-Tasman Tests. Initially, 40 players will be contracted and every woman who participates in the competition will be given match payments. Applications for the six spots will depend on the clubs' demonstrated commitment to grassroots and elite female talent through their own communities, high performance training facilities, resourcing, welfare and education. Many girls grow up watching rugby league and have not had the opportunity to play. Now they will see that the sport that they love is a potential career pathway for them.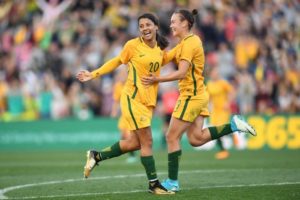 Soccer. Sam Kerr is perhaps the best footballer in Australia right now, irrespective of gender. She and the Matildas have changed the way Australian sport sees itself. The Matildas defeated China in an epic showdown, thanks in large part to Kerr who scored two of Australia's three goals. Her partner in the nail-biter match, Caitlin Foord, referred to her teammate in a post-match interview as a goal-scoring phenomenon. "She just keeps scoring goals, doesn't she? I think it drives the team to be better. To know you have someone who can score goals when you need them is a good feeling to have. The hype around her and the team is very exciting. It kind of puts pressure on us to have to perform and it's what Australia expects now," she said. The win is the Matildas' sixth victory in a row off the back of success in the mid-year Tournament of Nations and double wins over Brazil in September. For someone who scored just eight goals in seven years, Kerr is clearly making up for lost time. In the last five appearances that she has played for Australia she has tallied goals. She has been named the Players Player of the year and was also a finalist for this year's FIFA Female Player of the Year, alongside male nominees like Cristiano Ronaldo and Lionel Messi.
Football. Women and the Australian Football League (AFL) have a long history in Western Australia (WA) – it was 1915 when 36 pioneering young women in modest and cumbersome outfits took to the field and showed that women belonged there too.
A century later we finally see the AFL kick off its eight teams in a condensed season – with record attendance and coverage. Women in all sports have been fighting for a decade for a level playing field – equal pay for equal value. We now see women being paid more money than ever before – although there is still a great disparity. While this is hailed as a victory, women in the AFL have a long way to go.  Women's participation in Aussie rules at a grassroots level is exploding, with nearly 400,000 women and girls registered to community clubs last year. It is not a coincidence; people are acting on what they see, and it is this participation that will drive change. The progress is the result of courageous women demanding changes in the boardrooms, the courtroom, and in expectation. They will continue to demand change until women receive fair remuneration. The average wage for a male AFL player is $302,104 for a season, while remuneration for the full female team of 25 is $190,000. Male players receive $3605 per match on top of their base salary while the majority of female players get $5000 for the entire season. Health and income protection insurance is provided for male players while female players pay their own. No matter the workplace, women should be paid the same as men for doing the same job. Libby Lyons, Director of the Workplace Gender Equality Agency says: "By not paying male and female players equally, employers send a message to young girls and women that they are not as highly valued as men even when they are the top of their field." The continued push for change will mean is that if girls are good enough, they will have just as much chance of playing at the highest level in the country as the boys they play beside.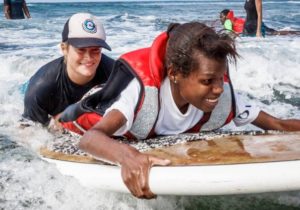 Surfing. At first glance, Sam Suendermann looks like your typical, blonde-haired, laid-back surfer but there is more to this former competitive long-boarder than meets the eye. Growing up in a small coastal town in Victoria, the 2017 Layne Beachley Foundation Aim for the Stars scholarship recipient fell in love with the ocean and the lifestyle that it offered. She felt lucky to grow up in a beautiful environment, surrounded by a supportive network of family and friends. From an early age, Sam was aware that not everyone had the same opportunities as her. She involved herself in programs that encouraged Indigenous groups, bushfire survivors and at-risk teens to jump on a board. She saw first-hand how surfing could unite people, increase self-confidence and generate self-belief. Despite enjoying all the creature comforts of home, Sam felt a greater purpose in making waves of change overseas. She hung up her board, hopped on a plane and volunteered in Fiji and Mexico. Spurred on by these experiences, Sam based herself in Vanuatu and co-founded Solwota Sista in July 2016. The organisation works alongside local women and girls to create a better future through surfing and access to skill development. Along with a team of young Ni-Vanuatu surfers, Sam has delivered surfing and water safety programs throughout the island archipelago. She implemented Vanuatu's first surfing day for people with a disability, organised the country's largest and wealthiest professional surfing event, and continues to develop female inclusion and standard of surfing. "My goal is to have local females eventually run the program. I want to build capacity through on-going training, so women have access to better employment opportunities", says Samantha. Through Solwota Sista, she provides coaching around first aid and ocean safety, enterprise development, women and girls leadership, photography techniques, coral planting and plastic pollution reduction, all of which are not easily accessible in Vanuatu. The grant Sam received from Layne Beachley's foundation is not only benefiting her, it is empowering women and encouraging them to become leaders in their own communities.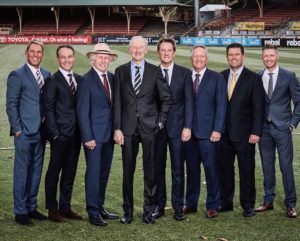 Cricket. Channel Nine has selected their 'Australia's favourite voices of the summer' to commentate on the 2017-18 Ashes series: Bill Lawry, Ian Healy, Michael Slater, Mark Taylor, Ian Chappell, Michael Clarke and Shane Warne (with Michael Vaughan and Kevin Pietersen to appear later to make up the English component of the team). The lack of both gender and ethnicity diversity shows how out of touch the channel is with public perception. There are many highly-qualified, popular women who commentate and have successfully navigated both women's and men's cricket. They include Mel Jones, Lisa Sthalekar, Alison Mitchell, Charlotte Edwards, Ebony-Jewel Rainford-Brent and Isa Guha. Jones and Sthalekar are both established expert commentators and former Australian cricketers (Sthalekar a former captain). Mitchell is a one-time Sports Journalism Association Broadcaster of the Year, Edwards is a former England women's cricket captain, commentator and coach with the Adelaide Strikers, and Guha and Rainford-Brent are former English cricketers. Additionally, Rainford-Brent was the first black woman to play for England, while Guha is of Bengali descent, Jones is of West Indian descent and Sthalekar is Indian-born. In other words, all of these women bring extensive experience in playing and analysing the game, while they are also culturally and ethnically diverse. Cleverly, Jones and Sthalker have been snapped up by ABC Grandstand, while Guha will represent Triple M, Mitchell BT Sport, ABC and the BBC and Rainford-Brent BBC. These broadcasters are slowly but surely moving with the times.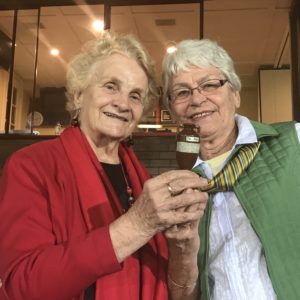 It was a wonderful night to be at North Sydney oval with Zonta friend Dawn Newman from Perth and 4000 other delighted fans for the first of three T20 women's cricket matches and to see our Australian Women's Cricket Team win the Ashes. Dawn had played at the same oval for Australia in 1968-69 and gave me a running commentary on the game. Her friend Diane Valli had a miniature replica of the Ashes urn which she displayed with great enthusiasm and loaned to Dawn and me for a photograph. Beth Mooney was magnificent, scoring 86 not out and Megan Schutt took four wickets for 22. There were some spectacular moments and such a privilege to be on the ground. Also met up with Lisa Sthalekar, co-founder of the Women's International Cricket League for which I am Ambassador – now FairBreak Global (https://fairbreak.net). Afterwards, we congratulated captain Rachel Haynes and Test double centurion Elysse Perry – what a celebration. Australia had lost the No.1 ranking to England following the annual update to the International Cricket Club's rankings on October 1, but are now back equal with England in top spot.
My Other Activities
As chair of indigo foundation's development committee (www.indigofoundation), I was delighted to receive this report from Ali Reza Yunespour, our partnership coordinator for Jirghai and Borjegai schools in Afghanistan together with photos of the children, teachers and communities involved in this amazing initiative in Afghanistan. 2017 has been a very successful year.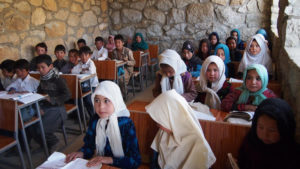 We have provided furniture and books to four Jirghai schools, including in indigo-funded Shebar High School (photo). Around 1200 students (30-35% girls) have benefitted from our education programs. As a significant new step, we have expanded our support to schools beyond Borjegai and Jirghai communities by funding a new building for Qaraqul High School in Behsud District of Maidan Wardak province. The building was safely completed in November and around 300 students of this school will move from the old tents to the new building in the next academic year – March 2018. We are working to further grow our partnership with four new schools in Jirghai and neighbouring communities.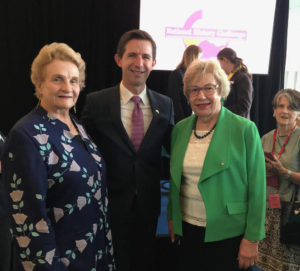 In my last newsletter, I wrote about the New South Wales (NSW) ceremony to recognise the winners of the National History Challenge, a project that encourages Australian students to study and understand its past. Some of the NSW winners were also national winners in their categories. The national presentation ceremony for 2017 was held at Parliament House Canberra when Senator the Hon Simon Birmingham presented the Young Historian of the Year to brilliant Ineka Voigt from the ACT. Ineka, who was also the 2016 champion, wrote on 'A Trauma Ever-present: Revisiting the History of the Stolen Generations'. I was representing the National Foundation of Australian Women (NFAW www.nfaw.org/) who had donated the $2,500 Women's History prize to Kara Walker from Queensland whose essay was titled 'Germaine Greer: Loud and Proud'. I was pleased to catch up with Senator Margaret Reid who I worked with in the 1980s in Canberra, Kate Bosser, Secretary of NFAW and Danielle Hyndes, chair of NFAW's History Challenge Sub-Committee.
As an Ambassador with National Older Women Australia (www.ownnsw.org.au/) I am now a member of the Australian committee working for a UN convention for older people with the Global Alliance for the Rights for Older Persons. I am constantly inspired and challenged by people older than myself. Blind at 92,
Barbara Knickerbocker Beskind is an American inventor, designer and internationally recognized pioneer in the field of occupational therapy who helps IDEO in the Silicon Valley to develop products for older and visually-impaired people. She has a lifelong passion for problem-solving and inventing innovative design, and says, 'I never want to stop'. She develops goods for an aging population and shares her unique insights with USC Davis gerontology students. Beskind has developed specific ideas for a pair of glasses for those with macular degeneration such as she has. She is developing an alternative walker called the 'Trekker with vertical grips to promote good posture and to maintain alternative arm-leg movements, and has adapted ski poles to preserve good balance and gait patterns for those with vision and mobility problems. Beskind says, 'If you're going to design for the elderly, ask them what they need, don't tell them. We don't need pink canes and jewelled pill boxes, we need functional equipment that makes us more independent, keeps us safe and gives us joy. I think the elderly are an untapped resource, whose input should be sought.
I have been on the board and committees of the Virginia Gildersleeve International Fund for a decade and have seen first-hand the incredible, live-changing impact VGIF has on women and girls around the world. Since its establishment in 1969, VGIF has funded more than 515 projects in 93 countries, focusing on a broad range of issues; from education and health, to economic empowerment and human rights.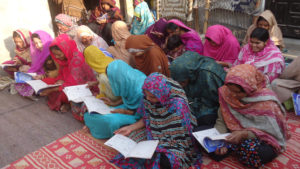 VGIF believes that women know best what will help improve and enrich life in their own communities and they are the only ones equipped to empower themselves. VGIF provides small grants, up to USD7,500 annually, to organizations working to improve the lives of women and girls in countries where they often have to fight for their basic human rights. Over its nearly 50-year history, VGIF has supported women-led projects to build schools, start businesses, plant gardens, teach legal rights seminars, access clean water, improve their nutrition and health, and escape violent relationships. The projects are designed by women, focused on women, and implemented by women within their own communities. The latest 18 projects that will create sustainable impact in their communities, range from protecting 750 women and girls in Somalia from gender-based violence to ensuring that 120 Nigerian families have enough to eat each day. Through these projects, VGIF will be a catalyst for life-changing opportunities for young girls and women in developing countries. To learn more about each project, see grantee summaries (vgif.org).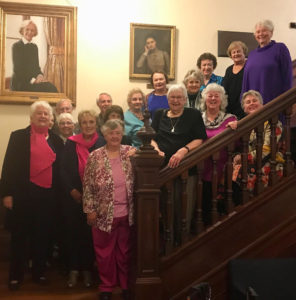 Members of the Australian Federation of University Women (AFUW) celebrated the 125th anniversary of the arrival of Louisa MacDonald in Sydney as the first Principal of The Women's College at the University of Sydney and the initiator of the first social group for Women Graduates in Australia. Louisa was also Australia's representative at the first International Federation of University Women's (IFUW) Conference and involved in the formation of AFUW in 1922 to join IFUW. The group photo was taken on the steps under the small portrait of Louisa MacDonald. The profit from the celebratory lunch was allocated towards funding a renewal of the Centenary Maths Prize at Sydney University. This was also the occasion to introduce new office bearers of the AFUW NSW branch, Doreen Todd, President, Jane Baker and Greta Recsei, Vice Presidents, Tricia Blomberry Treasurer and me as Convener for International Relations (CIR).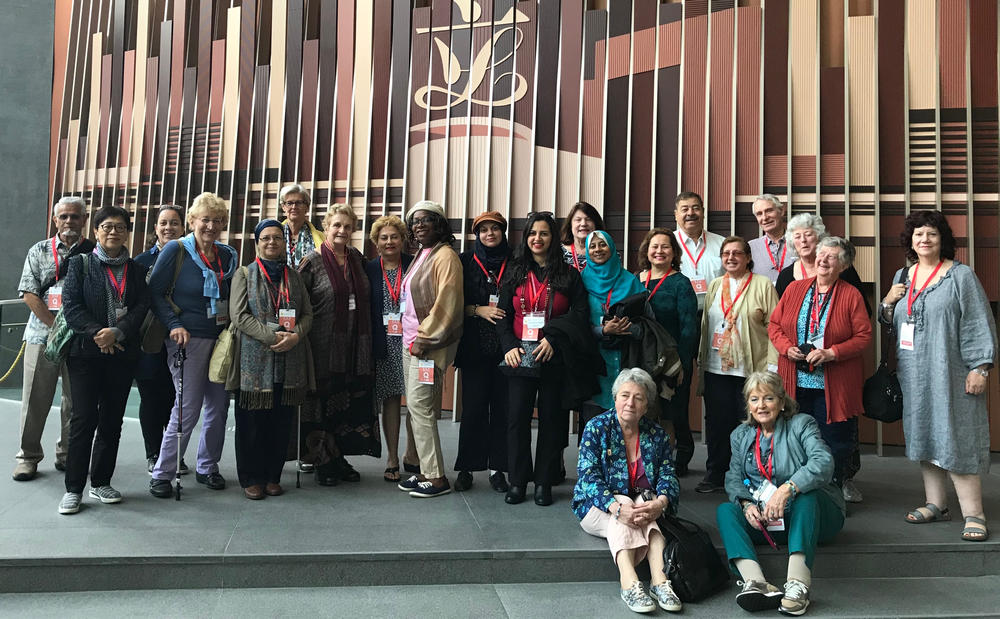 Tricia and I, with three others, Professor Jaya Dantas (AFUW CIR and WA), Merle Thomson (NSW), and Kerry Ferguson (VIC) represented Australia at the 60th anniversary of the Hong Kong Association of University Women (HKAUW): Empowering Women and Embracing the World. Jaya and I made a presentation on 'Global Voices of Women's Empowerment: Case studies from Rwanda and Australia' during the program held at the Department of Linguistics and Translation, City University of Hong Kong. The pre-and post-conference activities were organised by Julia Woo, HKAUW Convener for International Relations and the Conference program by HKAUW President Jackie Xiu Yan. The seven countries represented were Australia, UK, US, the Netherlands, Egypt, Sierra Leone and Japan – led by GWI President Geeta Desai who spoke twice at the Conference. During the Gala Dinner, Tricia gave an Australian souvenir and a gift on behalf of AFGW to President Jackie. The main conference speakers were distinguished academics from four of Hong Kong's universities, Linda Williams, from the Sierra Leone Association of University Women and Tivoli Tawafik, Dr Shahira Sharaf and Perine Wagdy from the Egyptian Association of University Women. In addition to the excursions on buses to Hong Kong tourist places, including the Legislative Council building, the Avenue of Stars, Repulse Bay, Aberdeen Harbour and a walking tour of the city through the shopping centre, we visited non-government associations, Food Angels and Benjis. After the conference, Jaya and I with her daughter Josia spent a few wonderful days using the Star Ferry and Cable Car to visit tourist attractions like the Big Buddha on Lantau Island, the Peak, Victoria Park and world heritage sites on the island of Macau that used to be a Portuguese colony.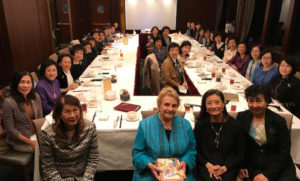 I was welcomed to the Zonta Club of the New Territories business dinner meeting at the Hong Kong Bankers Club that was attended by some of the 400 members of the six Zonta Clubs in Hong Kong, who recently celebrated their 35th Anniversary. I was delighted to speak about the Zonta International projects in Rwanda – the elimination of Mother to Child Transmission of HIV and their gender-based-violence centre to address violence against women and girls. It was also a pleasure to show photos and talk about some of the strong women in Rwanda. Both the First Lady Jeannette Kagame and I are International Honorary Members of Zonta. Dr Yuen-Chung Choy, Area 2 Director of Zonta District 17, collected me from my hotel and after the dinner showed me some of the magnificent lights of the city. New Territories President Angela Ng, ZI Governor District 17 Teresa Lin, ZI Kowloon members Winnie Tech, ZI Membership Committee Chair, Anna Kwong, Former International Director, ZI Hong Kong East member and Lucy Wong, Vice Area 2 Director were among those who especially welcomed me to Hong Kong.
Family
As one of my colleagues recently reminded me, women have come a long way since my youth, and I am proud of the work of my generation, even though there is so much still to do. My four children, aged from 52 to 56, my 14 grandchildren, aged from 2 to 30, and great-grandchildren aged 9 with one arriving in February 2018 will no doubt wonder why we have not done more in this area or that one. Doing something about it is their responsibility as well as mine and I wish them well in discharging it.
Doug and Julie have had another fruitful year in Canberra. The highlights of the year were: learning that they will be grandparents early in 2018, Kaylin receiving permanent residency in Australia, celebrating Julie's birthday in Barcelona, a study tour of Israel, and visits to Nathan and Kaylin's old home in Seattle, US and new home in Townsville, Queensland.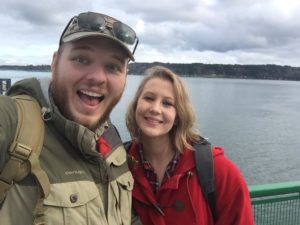 Doug continues his interest in travel and tropical medicine and was promoted to Group Medical Director for Aspen Medical. Founded in 2003, Aspen Medical has a team of more than 2,000 health professionals and support team working in 14 countries across the globe.  Of the company's total workforce, 90% of them are working directly with clients delivering healthcare. Julie maintained her relationship with the Raey School in Ethiopia, which continues to grow and provide opportunities for orphan and vulnerable children. Teaching English through music is a wonderful methodology and her visits are anticipated eagerly. Doug and Julie have loved sharing their home with Alan and Judy, regular visits with Andrew and Vicky and their family and my frequent visits to Canberra.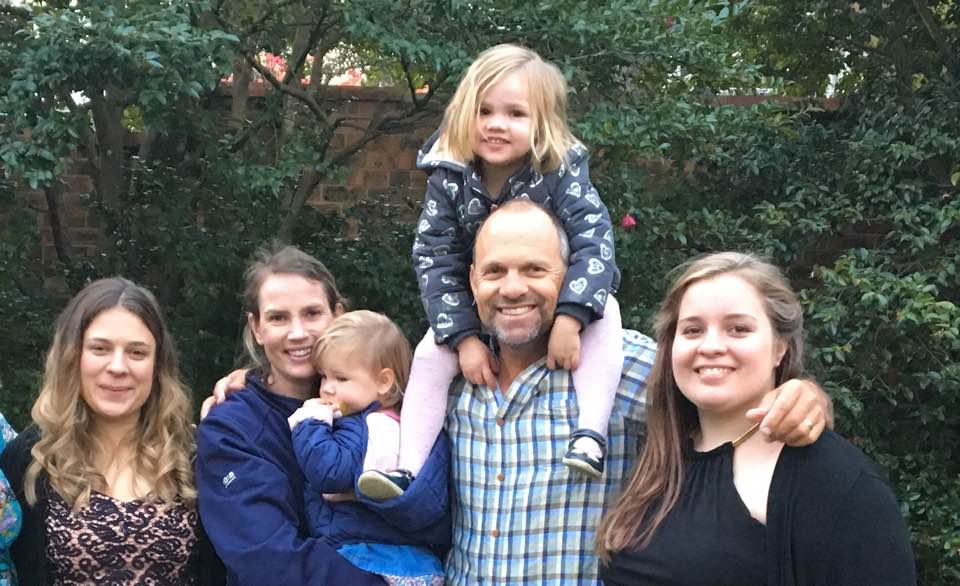 Andrew and Vicky have had another busy year with rowing and family responsibilities. In January Andrew commenced a new role as Senior Coach at the Men's National Training Centre in Canberra. He is one of three coaches who will work with the National Team through to the 2020 Olympics Games in Japan. This season he coached the Mens Eight which travelled to Europe to compete at two World Cup regattas in Poland and Switzerland and then to the United States for the World Championships held in Florida. Vicky commenced a new role as Director of Rowing at Radford College, a large coeducational College in Canberra. Radford has a limited sporting history so her biggest challenge has been changing the perceptions of the students, teachers and parents from sport as a largely social activity to one with high-end aspirations and the learnings which come from greater commitment levels.  Beatrix is four on the 1 January and has loved her two days at Day Care each week. She will be moving to pre-kindy classes next year. She has enjoyed swimming and dancing lessons and playing outside in the numerous playground areas around Canberra. Matilda has turned two and while slow to get onto her feet is now highly mobile and communicative. She loves copying her big sister (can be good but often not so!) and has enjoyed attending Day Care and dance each week with her (Photo Bea and Tildy talking to our Bundanoon peacock). Emilia has had two workplace promotions and is now a regional manager responsible for several refugee families in the Sydney and the south coast area. She has continued her part-time University studies in Gender and Development and spent a six-week placement in Vietnam as part of this course. Harry teaches at both The King's School and Westfield Sports High School. He recently secured a one-year teaching contract at King's where he lives and works as the Assistant House Master for one of the large school boarding houses. He coaches senior rugby and rowing and is well respected by boys and parents. He will commence a Masters of Education (Management and leadership) degree at Sydney University in 2018. Isabella celebrated her 21st birthday and has completed her third year of pharmacy studies at Sydney University which included a two-week placement at a local Pharmacy. She continues her part-time work at the Pharmacy across the road from home and is looking forward to three months away from Uni.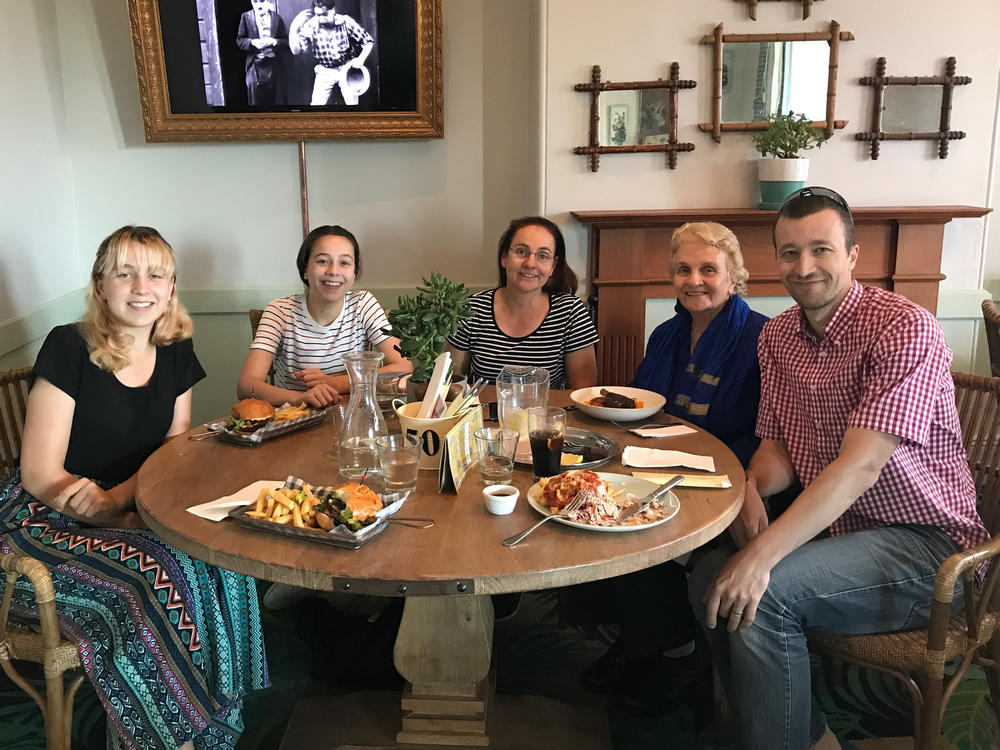 Ellen and Adam's family have had a good year. Adam's business is going well. This year he retired from his role as treasurer at St David's Uniting Church but continues as an elder. Adam is now active in two local concert bands where he plays the trumpet. Ellen has completed her first year at the Women's National Training Centre in Penrith where she is one of the three Senior Coaches. The team had good results in the World Cup regattas in Europe and came away from this year's World Championships with three medals. Jessicca is now in year 12 and doing well. She will have four major works for her higher school certificate so will be busy. She has continued her involvement in dance which she enjoys. Alicia is finishing year 9 and also doing very well at school. Like Jessicca, she is involved with dance both in and out of school and won the Commonwealth Teachers of Dancing Society NSW Contemporary Champion 2017 award. She has continued playing viola in the school string group, orchestra and ensembles.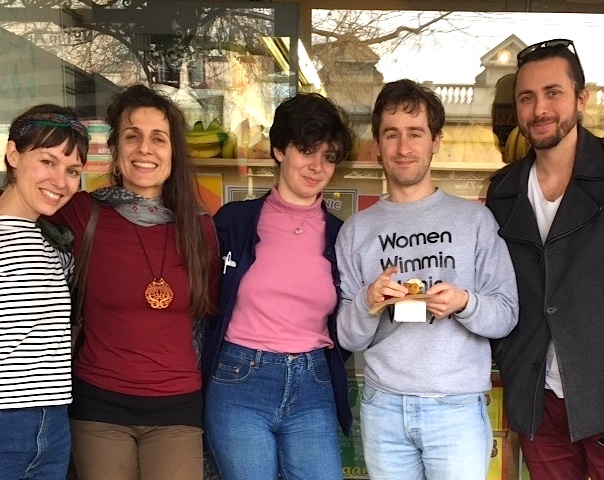 Erica has been enjoying teaching yoga at the Yarraville Studio in Melbourne, and resuming her artwork and professional development with her yoga teacher, Marina Jung. She has had various friends and family including me stay with her in St Kilda and enjoys the proximity to the beach and Albert Park Lake. Alan and Judy have made two visits and were able to spend some time with Alan's sister Alva a few times this year. It has been wonderful for Erica to see the kids more regularly in Melbourne. Lena's family are thriving with Mila continuing to enjoy her drawing, maths and gymnastics, and Wren's beautiful solo exhibition of portrait photographs at the Fox Gallery. Paris has finished his law degree and Chelsea begins a new curatorial job at the Australian War Memorial in Canberra next year. Inci is blitzing his IT degree and Levi is absorbed in his creative work in both fine art and music back in Perth.
Greetings of joy, peace and justice during this special season
Shirley Randell
Sydney 2017
We have so much to do, and we must do it together.  Each and every one of us can become a bright candle, a reminder that light will overcome darkness. For Christians, the future does have a name, and its name is Hope. Feeling hopeful does not mean to be optimistically naive… Hope is the virtue of a heart that doesn't lock itself into the darkness, that doesn't dwell in the past, that does not simply get by in the present but is able to see a tomorrow. Hope is the door that opens into the future. Hope is a humble hidden seed of life that, with time, will develop into a large tree. And it can do so much, because a tiny flicker of life that feeds on hope is enough to shatter the shield of darkness. A single individual is enough for hope to exist, and that individual can be you. And then there will be another You, and another You, and it becomes an Us. And so, does hope begin when we have an Us?  No, hope begins with one You. When there is an Us, there begins a revolution. The future is in the hands of those people who recognize the other as a You, and themselves as part of an Us.
Pope Francis.