Public Speaker: Professor Shirley Kaye Randell AO, PhD, Hon.DLitt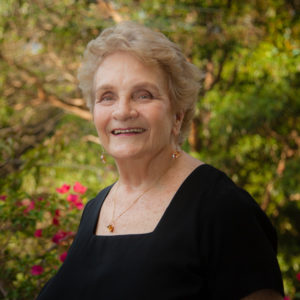 World renowned for her work with women in Rwanda after the genocide, Professor Shirley Randell AO has had a fascinating and eminent career as an educator and expert in public sector and institutional reform in developing countries across the globe. Dr Randell was recognised in the 2012 Inaugural Australian 100 Women of Influence Awards – global category, the 100 World of Difference Awardees – community category for 2013 by The International Alliance of Women, and the Inaugural Winner of the Sir John Storey Lifetime Achievement in Leadership Award by the Institute of Managers and Leaders Australia and New Zealand in 2018. She is an Officer of the Order of Australia and Distinguished Alumni of the Universities of Canberra and New England, Armidale, Australia.
One of Dr Randell's major strengths is Education: she recently completed an assignment as the Preservice Education Specialist with the Teaching Quality Improvement Project for the Ministry of Education in Bangladesh. She undertakes keynote speaking engagements internationally and makes engaging presentations on subjects including Global Women's Leadership, Advancing the Status of the World's Women, Post-conflict Reconstruction and Peace Building in Rwanda, The Life of an International Development Adviser, and Global Expectations for Education in a Changing World. She is committed to universal education, continuing to mentor and empower women and has been active in Rotary International, Zonta International, Virginia Gildersleeve International Foundation, indigo foundation and Graduate Women International (GWI) and their worldwide initiatives.
Her years of service in Rwanda and Bangladesh make Dr Randell an excellent resource to compare progress between the two countries and to answer questions like "Is there still genocide in Rwanda?" or "How has Rwanda been able to achieve peace, reconciliation and reconstruction in 22 years?" or "What is the impact of women's political leadership to democracy and development in Rwanda?" She speaks from experience: today, Rwanda is the leading country on women's empowerment in the world with a majority of women in their Parliament – 64 percent, 50 percent of female judges in the Supreme Court and over one-third women in other decision-making positions. The country achieved seven of the eight of the United Nation's Millennium Development Goals by 2015 and is now committed to attaining all of the UN Sustainable Development Goals by 2030.
Dr Randell played key roles in discussions for the development of Rwanda's first Economic Development and Poverty Reduction Strategy and national girls' education and gender policies as well as gender mainstreaming in Bangladesh. A world vice-president of GWI (formerly the International Federation of University Women) from 2007-2010, she is a founder and Board member of one of the biggest associations for women graduates in Africa – the Rwanda Association of University Women, and was Founder Director of the Centre for Gender Studies at the University of Rwanda's College of Arts and Social Sciences. RAUW has over 900 women on its roll. She is now Coordinator of International Relations for Australian Graduate Women, and Vice Chair of Graduate Women-New South Wales City Branch.
Dr Randell is also an Honorary International Fellow of Zonta International and an Honorary member of Business and Professional Women Australia. She now is able to speak about comparative development issues in Asia, Africa and the Pacific.
Dr Randell is the author of numerous journal articles, books and training manuals. She is a renowned public speaker with regular speaking engagements at conferences, seminars and workshops in North America, Europe, Asia, the Pacific and Africa.
Now 'retired' in Sydney Australia she has numerous roles as Patron, Ambassador, Board Director and office holder in many government, non-government, and not-for-profit organisations.
Due to her commitments and the high demand for her public speaking appearances and consulting assignments interrupted by the global pandemic, she will accept advance bookings for 2020-22.
For bookings please use the email mail@shirleyrandell.com.au or phone +61419005936.