Dear friends
I am writing this newsletter from the Gold Coast looking out from the 37th floor of the Central Broadbeach Tower where I have enjoyed a fabulous four-day break with a longstanding friend following the Annual General Meeting of the Australian Federation of Graduate Women which brought me here.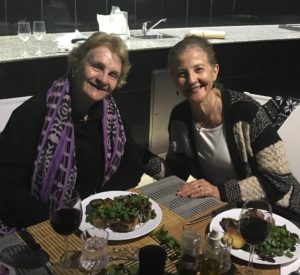 Deidre Baker was the senior officer for adult education in Queensland and we worked together in adult education in the early 1990s when I was CEO of the Council of Adult Education in Victoria. Her apartment has almost 360° views and we fully enjoyed the swimming pools, spa and barbecue facilities on the third floor. I had time to begin this newsletter celebrating the appointment of Michelle Bachelet as the United Nations Commissioner for Human Rights.
This is followed by my usual round-up of women's progress around the world, some obituaries, and travel and family news. The letter is not as long as usual but please use the links below to go quickly to the items that might interest you.
As usual, it is a long letter so please choose from the links below any particular items of special interest.
[su_button url="#dv" style="flat" icon="icon: arrow-down"]Domestic Violence[/su_button] [su_button url="#Politics" style="flat" icon="icon: arrow-down"]Politics[/su_button] [su_button url="#women-australia" style="flat" icon="icon: arrow-down"]Women in Australia[/su_button] [su_button url="#women-world" style="flat" icon="icon: arrow-down"]Women around the World[/su_button]
[su_button url="#sport" style="flat" icon="icon: arrow-down"]Sport[/su_button] [su_button url="#obituaries" style="flat" icon="icon: arrow-down"]Obituaries[/su_button] [su_button url="#travel" style="flat" icon="icon: arrow-down"]Travel[/su_button] [su_button url="#family" style="flat" icon="icon: arrow-down"]Family[/su_button]
---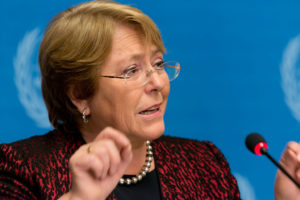 Michelle Bachelet, aged 66 has been appointed UN High Commissioner for Human Rights (HCHR) at an extremely challenging time. For Bachelet, the importance of protecting and advancing human rights is deeply personal. In early adulthood, she suffered imprisonment and torture, compelling her to flee into exile. While head of UN Women between 2010 and 2013, Bachelet set the standard for engagement with civil society, making sure that her door was open to women's rights activists. She led the way in inviting women's groups to advise and guide her work showing that civil society has much to offer in the decision-making processes of international diplomacy, and activists should be empowered to do so. There is certainly scope for greater involvement of civil society in the work of the Office of HCHR and the Human Rights Council (HRC). HRC in particular is dominated by member states. The need for passionate and dedicated human rights activism has never been greater.
Bachelet became President of her country Chile in a traditionally chauvinistic region from 2006-2010. She achieved this as a religious agnostic, a single parent, a socialist and a feminist in a conservative Roman Catholic society where women had limited freedoms in charting their own lives. Bachelet made the rights of women a priority and introduced numerous social and educational reforms in both her first and second term from 2014-2018. Her strengths as a survivor underpinned her remarkable rise to leadership of a country that was still recovering from military dictatorships. Bachelet moved to raise revenues and close some income gaps by increasing corporate taxes and eliminating loopholes enjoyed by the rich. She proposed making higher education free for the poorest Chileans and encouraged the creation of more public universities. A highlight was Bachelet's victory in 2017, with Catholic bishops' support, in passing a law that overturned the ban on all abortions instituted by General Pinochet.
Domestic Violence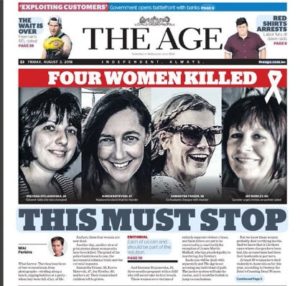 Australians are right to be horrified by all murders and particularly the "country's toll of dead women". This is a national crisis that words fail to adequately describe. The injustice and brutality are unspeakable. At least 46 women have died violently in Australia so far this year, according to Destroy the Joint's Counting Dead Women project. That figure does not count children – eight in family massacres since May all carried out in the victims' homes, not by strangers in a dark alley. Of the five lead stories in The Age newspaper on one day last month, one related to four Victorian women being murdered in their homes. These women were victims of entirely separate violent crimes, and their killers, their husbands or partners, will be convicted. These women probably died terrifying deaths.
Domestic violence is now being taken seriously but has been neglected for decades despite repetitive stories of women who have been killed, the grind of the police hunts in each case, the incremental criminal trials and the coronial inquests. One of the presiding judges commented that approximately one-third of family violence homicides involved previously known family violence. Yet until recently, there has been limited systematic review of responses to these complaints and insufficient funding. In last year's budget, the Victorian government committed $1.9 billion to family violence over the next four years, to stretch across primary prevention, justice, police, the courts and women's services. These major legislative and policy changes recommended by Victoria's Royal Commission into Family Violence will take time, as all cultural change does.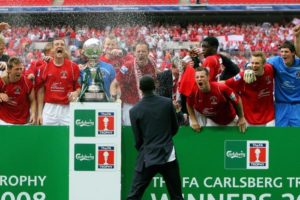 Recent research from the Foundation for Alcohol Research and Education based on New South Wales crime statistics found a strong link between domestic violence and heavy drinking by spectators of the National Rugby League (NRL) and other sporting codes. Domestic assaults increased by 40% in NSW on rugby league State of Origin game days and 70% of non-domestic assaults. Significant, emotion-fuelled, sporting events with alcohol advertisements involve binge drinking for many people. The actual words used in a Facebook post by a Newtown pub, Coopers Hotel, were "Keep calm and slap a bitch as we approach the finals of this year's NRL! Live & Loud every game!" Customers responded angrily, and the pub's licensees terminated the employment of the manager who wrote the posts. Increases in family violence by spectators have also been documented during the AFL Grand Final and Melbourne Cup and are the same whether perpetrators' teams win or lose.
Aboriginal and Torres Strait Islander women experience violence at much higher rates than non-Indigenous women. They are 35 times more likely to be hospitalised because of a family violence assault. One-third have experienced physical violence from a partner, twice the level recorded among non-Aboriginal women. But despite advocacy over decades from Aboriginal women, and men, the national conversation about family violence has predominantly focused on non-Indigenous women until recently.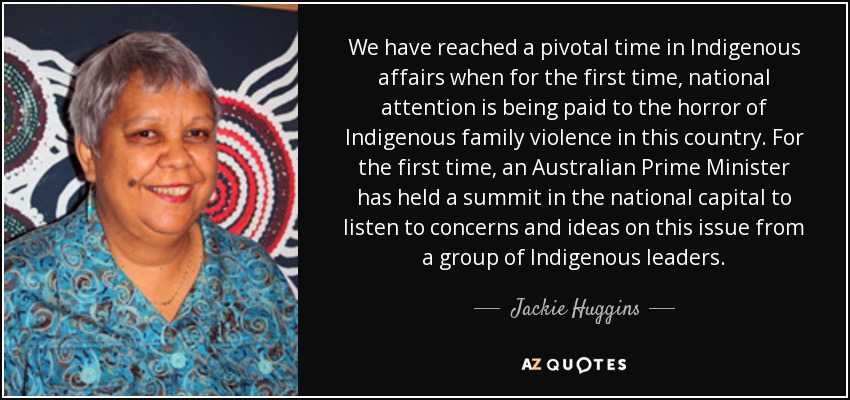 Dr Jackie Huggins, a supporter of the Women's Safety Group, and co-convenor of the National Congress of Australia's First Peoples, first worked in family violence advocacy in the 1980s. "I get offended when people say no one is talking about it because in many respects our voices have been dismissed," says Huggins. She recognises that "the media is slowly upping the ante…We also see Aboriginal men speaking up". The Royal Commission into Family Violence recommendations are comprehensive and ground-breaking and provide a roadmap to eradicate the scourge of family violence. National strategies are also being developed.
Politics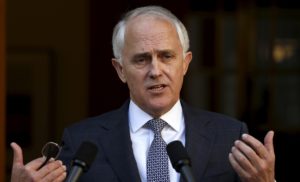 My overseas readers might well ask what is going on in politics in Australia? The seven changes in prime minister in 11 years mean that paramedics attending an accident no longer check mental function by asking a patient the standard question regarding "Who is your Prime Minister?" Madam Tussaud's waxwork museum in Sydney has announced it will no longer include the Australian Prime Minister in exhibits as the frequent need to replace that wax figure makes it too expensive to do so. Ex-Prime Minister Turnbull stated that "Australia has had an insurrection based on some kind of madness". The BBC questioned, "whether Australia has become the coup capital of the world?" Kiwis tweeted concern about "having a failed state as a neighbour". Michelle Grattan, a veteran commentator, described the "unprecedented blood-letting" as "feral, self-indulgent and thuggish".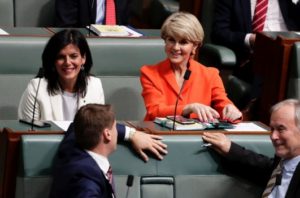 The fallout from the leadership spill is continuing for women. The Liberal Party has a serious problem when it comes to the representation of women in the party, with its most high-profile and experienced woman, deputy Julie Bishop, announcing she was moving to the backbench. Liberal MP Julia Banks announced she will be leaving politics at the next election, declaring that she will not tolerate "bullying and intimidation". She singled out gender equality specifically as a cause she will continue to fight for, crediting the "courageous" women who have spoken out in the past 12 months after suffering in silence for too long. Lucie Gichuhi said she will name the men in the Coalition who bullied her during the leadership context. Conservatives are talking about quotas for the first time.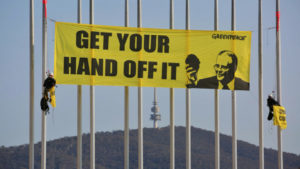 Climate change and political weather in Australia. Our winter is just behind us, and bushfires are already taking lives and homes across parts of Australia as they have in California. The NSW Premier recently announced that her state is now 100% in drought, with the livelihoods of farmers being destroyed in the process. The frequency of natural disasters around the world is accelerating and predicted to do so further in the coming years. The climate change threat is real and happening right now. But our Parliament is still arguing and disagreeing about reasonable levels of emissions controls and what is reasonable to ask the coal industry to do. Even Turnbull's policy to legislate on carbon-reduction targets became a tinderbox for fighting over ideology in the Coalition. The farming, industrial and family communities are heavily dependent on reliable energy and once again, the issue of energy policy and climate change was the one that ignited the uprising against a sitting prime minister in Australia.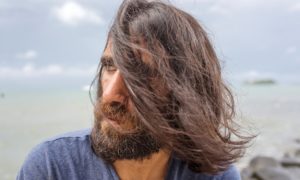 Behrouz Boochani, a Kurdish Iranian writer sought refuge in Australia but was instead sent to the country's notorious offshore detention centre. Over the next five years, he wrote a book, No Friend but the Mountains: Writing from Manus Prison', one text message at a time. Boochani became a well-known and award-winning voice from Papua New Guinea's remote Manus Island, acting as a source for journalists in Australia and internationally, writing his own articles and creating a movie, Chauka, Please Tell Us the Time. He is one of the thousands of asylum seekers to be sent to offshore processing camps in PNG, or the tiny Pacific Island nation of Nauru, under Australia's policy developed to stop the growing number of people seeking asylum by boat. The book has been described as a fusion of styles, part creative writing, part strategic resistance.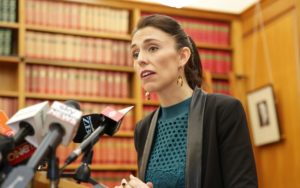 The New Zealand government has offered to resettle Australia's asylum seekers with refugee status. It also aims to have an equal number of male and female public service leaders by the end of next year and to close job-specific gender pay gaps within 12 months after that. There will be no gender pay gaps in starting salaries for the same roles anywhere in the government by the end of this year, and all agencies will have closed any gender pay gaps within the same roles by the end of 2020. Two other goals are set for the middle of 2020: all agencies will have remuneration systems and human resource practices designed to remove bias and ensure transparency, and all managers will understand the impacts of bias and be equipped to address it by that point. The Action Plan will accelerate action across the public service to address the underlying workplace culture issues that drive the gender pay gap.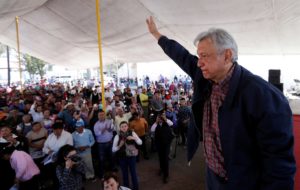 In addition to completely reordering Mexico's political landscape, the mid-term legislative elections in July where leftist Dr Lopez Obrador won a landslide victory, marked a step forward for gender equality in the Congress and the country. Women now hold 48 per cent of the seats in the Lower House of Congress and 49 per cent in the Senate. These figures place Mexico in the top five countries globally in terms of women's representation in Parliament. The results follow the 2014 landmark Constitutional reform mandating political parties to ensure gender parity in their candidacies. They were made possible by the legal support and strong commitment of State institutions, international agencies, and women's organizations and networks who have collectively and decisively advocated for female political participation and gender parity.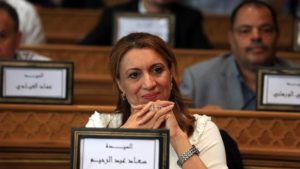 A 53-year-old pharmaceutical manager has been elected the first female mayor of the Tunisian capital's municipal council, a move seen as an inspiring development for women across the country and another boost to human rights. Souad Abderrahim ran as an independent in the Tunis council elections and is the first woman to occupy this prestigious position since it was founded in 1885. It is empowering in the sense that women can aspire now to be mayors and have leadership positions regardless of their political affiliation or where they came from. According to the country's electoral commission, women made up 47 per cent of those elected in the recent local polls, the first since the 2011 revolution. More than 57,000 candidates, half of them women and young people, ran for office in 350 municipalities, with more than 7,200 positions being contested.
Women in Australia.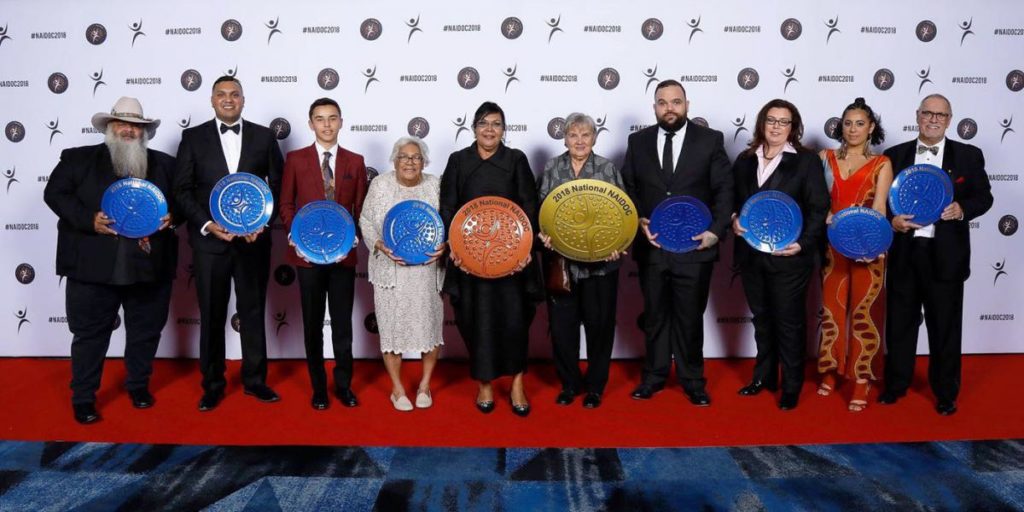 Dr June Oscar is a proud Bunuba woman from the remote town of Fitzroy Crossing in Western Australia's Kimberley region. She is Australia's Aboriginal and Torres Strait Islander Social Justice Commissioner – the first Indigenous woman to be appointed to that role in 2017. Oscar has been recognised for her work advocating for the rights of Indigenous children and women by being named the National Aborigines and Islanders Day Observance Committee (NAIDOC) person of the year. She delivered a stirring speech upon accepting the award, dedicating the prize to her mother and grandmother who drove her determination to succeed, and promising to advocate for the voices of Indigenous women. "Let me say I hear your women's voice…I am committed to making what you say count." To men, Oscar said: "Only together, shoulder to shoulder, will we raise the next generation into being." I attended the University of Canberra's Ngunnawal lecture by the previous Commissioner Mike Gooda affirming that view and advocating for the Indigenous voice.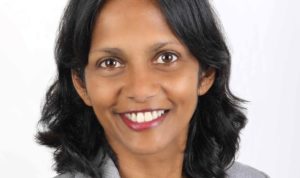 Shemara Wikramanayake's appointment as the new CEO of Australia's biggest investment bank, Macquarie Group, is significant for women in leadership. For the first time in our corporate history, she is to head up the company known as the 'millionaires' factory'. Her appointment was universally well received. For the past five years, Wikramanayake has been at the top of her game as one of the country's highest-paid women and finance executives. She has worked in six countries for Macquarie, including nine cities and across a number of business lines. Macquarie Group has been making some inroads into gender equality for women with 41.9% of employees promoted and 32% of all manager roles being held by women. Wikramanayake's appointment comes as the focus on gender equality in Australia is high at a corporate level and at a social level.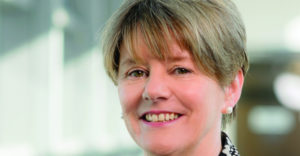 Patricia Kelly has retired as director general of Intellectual Property Australia (IPA) after turning it from a bureaucratic backwater into one of the most forward-looking agencies in the public service. It administers the legislation for patents, trademarks, designs and plant breeders' rights. This financial year, IPA expects to examine 27,205 patents, 350 plant breeders' rights, 78,185 trademarks and 1,429 designs. More than a third of staff in the examinations area hold masters or doctorate degrees. This makes them a questioning, critical and analytical workforce. Kelly said, "If you put evidence in front of them, that is a strong way of getting them onside. I think you've got to give back to them. If you give them the freedom and the leeway, they come up with impressive ideas".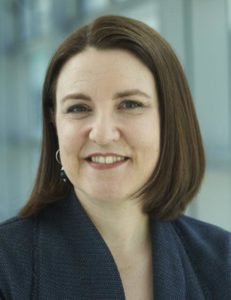 At the same time as Kelly's retirement was announced, Deborah Anton, IPA's chief operating officer was appointed to lead the Government's public sector data reforms from the Department of the Prime Minister and Cabinet in the key role of Interim Director of The Office of the National Data Commissioner. In line with recommendations from the Productivity Commission, Anton will work closely with the Privacy Commissioner to help strengthen safeguards around the integrity, management and use of government-held data and to simplify the complex web of more than 500 privacy and secrecy provisions that currently exist across government departments. She will develop a new framework to improve access to non-sensitive data to help drive growth and innovation in the economy.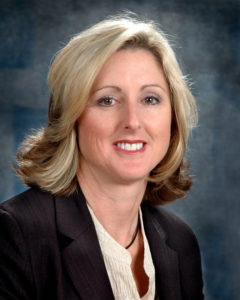 Sharyn O'Neill is Western Australia's new Public Sector Commissioner. She held the job of director general of the Department of Education for nearly 12 years. O'Neill's classroom-first strategy of 2007 still serves as a foundation of the public education system. She has led the development of a strong performance culture across public schools, resulting in improved outcomes for students. O'Neill has implemented major reforms including raising the school-leaving age, moving Year 7 to secondary, making pre-primary the first year of compulsory schooling, increasing school-level decision-making and revising the model for public school funding. Additional support for students has included science labs in primary schools, delivery of student mental health programs with additional support teachers, extra regional education assistants and more Aboriginal and Islander education officers.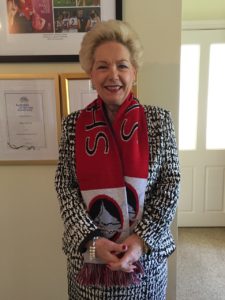 Philanthropist, businesswoman and women's football league pioneer Susan Alberti has been crowned Victorian of the Year. The well-known Melburnian, who has helped raise millions of dollars for charity through her medical research foundation, was awarded the title at a Victoria Day Council ceremony. It comes after Alberti won 2017 Melburnian of the Year. The prominent philanthropist is recognised for her charity work, in particular, raising funds for diabetes research, and for her work in helping to develop the women's football league. Her passion for medical research developed after her daughter Danielle was diagnosed with Type 1 diabetes in the 1980s and later died from complications associated with the disease.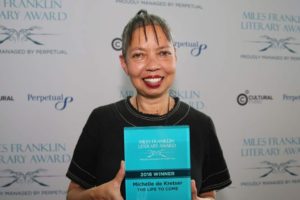 Michelle de Kretser has won Australia's most prestigious literary prize worth $60,000, the 2018 Miles Franklin Award, for her sixth novel The Life to Come. The Miles Franklin Literary Award was established in 1957 through the will and bequest of Stella Maria Miles Franklin, author of My Brilliant Career. The prize is the second Miles Franklin for de Kretser, who won in 2013 for her novel 'Questions of Travel, and the third time in the award's 61-year history that a woman has won more than once (Thea Astley won the Miles Franklin four times; Jessica Anderson won twice). The Life to Come is a patchwork of settings and stories set in Sydney, Paris and Sri Lanka where de Kretser was born, featuring all kinds of writers and would-be writers. Speaking of the financial role of literary prizes, she said: "It means you don't wake up at 3 in the morning worrying about the bills you have to pay."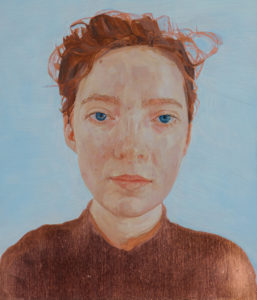 In 1959, a little-known 20-year-old artist named Brett Whiteley was awarded a scholarship to study and paint in Europe. It helped launch him onto the world stage. In memory of her son, the late Beryl Whiteley allocated funds for an annual scholarship to give other young Australian artists the same opportunity.
This year's winner of the 2018 Brett Whiteley Travelling Art Scholarship is 24-year-old Natasha Walsh with a self-portrait painted on copper. It belongs to a series that she has been developing over the last two to three years "exploring firstly ideas of mortality and how vulnerable we are to time". Walsh has already been a three-time Archibald finalist and earlier this year was awarded the $50,000 Kilgour prize at the Newcastle Art Gallery, all for her intimate self-portraits. She works in a tiny studio surrounded by mirrors.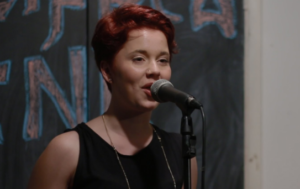 I was delighted when my friend, Australian-born performance poet Maddie Godfrey, was able to live in my apartment during my absence overseas, although sorry to miss the Sydney launch of her latest publication, How to be Held. Godfrey is also a writer, theatre-maker and spoken word educator whose writing aims to facilitate compassionate conversations about social issues. Only 22 years old she has performed at the Sydney Opera House, the Royal Albert Hall, and in 2017 was a writer in residence at St Paul's Cathedral in London.
Her poetry was used as a close reading text in the Western Australian curriculum 2016 English exam. Today is 'R U OK?' Day in Australia – here is Godfrey's The Poet Remembers the Point.
[su_row][su_column size="1/4″ center="no" class=""] [/su_column] [su_column size="1/2″ center="no" class=""][su_quote]survival is not a metaphor
it is every morning
it is every time I tie my shoelaces
it is every way this body grows
I am proud of myself for existing
I will do the same tomorrow[/su_quote][/su_column] [su_column size="1/4″ center="no" class=""] [/su_column][/su_row]
Women around the World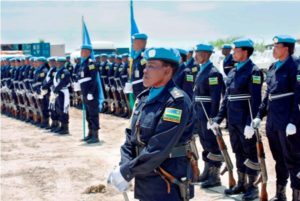 Rwandan women have been showing their mettle in Sudan and South Sudan for many years. Aleksandar Ljubicic, an adviser to the UN mission in Cyprus, was part of a selection team interviewing female Rwandan contingents for peacekeeping in 2010. Five years later, an all-female contingent from Rwanda led by a female officer was sent to the South Sudan mission, specialising in public order management. This includes crowd control, facilitating delivery of humanitarian assistance, escort duties and protection of UN police units. Recently a contingent of 160 officers – 80 women and 80 men has been sent to serve for one year with UNMISS – the UN mission in South Sudan.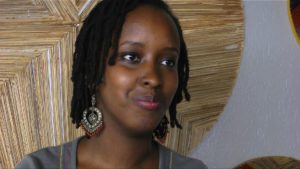 Rwanda's ICT advocate and entrepreneur, Akaliza Keza Ntwari, has joined a High-Level Panel on Digital Cooperation that also features Nanjira Sambuli, a Kenyan Digital Equality Advocacy Manager. Ntwari is a member of the World Economic Forum's Global Shapers Community and one of the few young Rwandan women who have made significant strides in changing the face of technology in her country. She has been active in promoting the field to girls and recognised for her activism by awards from the Rwandan government and the International Telecommunication Union. The Panel comprises 20 members representing a cross-section of expertise from government, private industry, civil society, academia and the technical community. They will identify policy, research and information gaps, and make proposals to strengthen international cooperation in the digital space.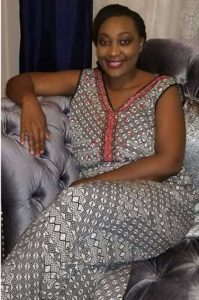 The pan-African women's rights organisation, African Women's Development and Communication Network, FEMNET, has appointed a new executive director, Memory Kachambwa, the organisation's former Head of Programs. She takes over from Dinah Musindarwezo, a Rwandan who resigned early in the year after serving for six years at the helm of the FEMNET. Its aim is to strengthen the role of African NGOs focusing on women's development, equality and human rights. Kachambwa identifies as an African intersectional feminist, as well as a women's rights and gender equality activist with excellent strategic and change management skills and experience. She will enhance the existing core competencies of FEMNET and inspire the needed value innovation to take the Network to another level.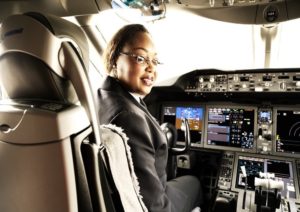 Irene Koki Mutungi was only 17 when her name went down in Kenyan history as the first female pilot in 1993. 21 years later this determined woman has once again left her mark in history as the first female pilot in Africa to be certified as a Captain of the Boeing 787 Dreamliner aircraft. Mutungi ventured into an occupation that was dominated by men at a time when women in Kenya and Africa were discouraged from venturing into science and engineering. Today, many female pilots in Kenya and Africa have Mutungi to thank for paving the way. In recent times, African airlines have gone ahead to take flights with all-female crews, inspiring many young girls to take up a career in aviation. In 2014, Forbes magazine named Mutungi among the 'The 20 Youngest Power Women in Africa'. She says, "This is an inspiration, especially to African women to show them that anything is possible."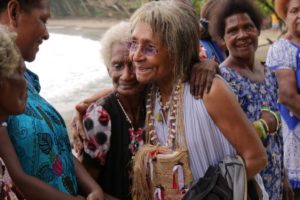 Papua New Guinea had not gained its independence from Australia when my family and I arrived at Gaulim near Rabaul in early 1966 to establish the Methodist Teachers College. We left after nine years of development education work on the eve of their independence. At the same time, journalist Sean Dorney arrived in Port Moresby  as the ABC's PNG and Pacific correspondent. He was able to watch and report for 40 years from PNG's emergence as a nation in September 1975. We relied on Dorney's frequent and accurate accounts to keep us up to date with this country we loved but was difficult to govern with the people speaking 860 distinct indigenous languages. Now the 66-year-old is facing another challenge – living with motor neurone disease. He is married to Pauline, the daughter of a Manus chief, and they returned recently for Dorney to be made a chief of her clan.
When Jocelyn Bell Burnell began her doctoral studies in physics at Cambridge University in 1965, she was convinced that they had made a mistake by admitting her. Now 75, she recalls thinking "I'm not bright enough for this place". Her response was to work as hard as she possibly could. Her diligence ended up paying off. Two years after she arrived at Cambridge, Bell Burnell discovered the first pulsars — a ground-breaking revelation that has earned her the $3 million Special Breakthrough Prize in Fundamental Physics.  It is a recognition that many believe is long overdue – her male PhD supervisors won the 1974 Nobel Prize in Physics. Bell Burnell will use the prize money to set up a special scholarship fund to counter 'unconscious' bias in the physics community by making it easier for women, under-represented ethnic minorities, and refugee students to study physics.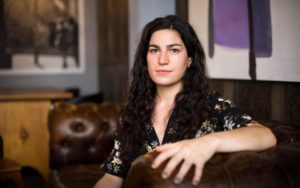 Marie Laguerre, 22-year-old architecture student was violently hit by a man on a Paris street in front of a busy cafe, after she replied to his harassment with the words "Shut up". The video of the incident went viral all over the world, and the powerful reaction to it showed that when the public and lawmakers can clearly see shocking violence on the street, they will be prompted to do something about it. Laguerre has given interviews to international and Australian media, since she posted the surveillance footage online and wants to use the attention she is receiving to push for change on an issue affecting women worldwide. In France, the Government has moved to swiftly pass a law that makes street harassment illegal and punishable by an on-the-spot fine of up to 750 Euros. French lawmakers had been debating the law for a number of months, and it is finally passed.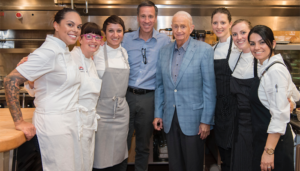 Every quarter, the Marriott International Food and Beverage team pulls together a 'taste' panel with some of their top chefs and senior management. They eat great food, explore new menu concepts, and meet their in-house talent. Marriott is supporting women leaders and six of the recent chefs were women. Alice S Marriott helped J Willard Marriott build the company from a nine-stool root beer stand almost a century ago. She was the first chef and would have been impressed by the creativity and culinary talent of these female chefs. It is in her honour that Marriott is launching a Global Women's Chef Council. They will work to determine better mentoring initiatives for women chefs, provide more career opportunities and membership in industry associations, and lead the industry in this effort to advocate for women's culinary leadership.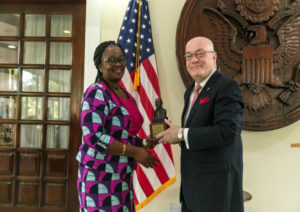 The US Ambassador to Ghana has honoured Dr Rose Mensah-Kutin with the 2018 Martin Luther King, Jr. Award for Peace and Social Justice. At the award ceremony Robert P. Jackson praised the winner for courageously taking a stand for justice. "Dr King taught us that the greatness of a nation is not defined and shaped by its government," Jackson said. "A nation is defined and shaped by its people. People who aren't afraid to stand up and say, 'I deserve equal access to my democracy. I deserve equal access to education. I deserve equal access to opportunity.'" Mensah-Kutin was recognized for her indefatigable work as one of the foremost champions for women's rights in Ghana and serves as a mentor and role model for future female leaders. As director of the West African Regional Office of ABANTU for Development since 2000, she has pursued gender equality in public policy.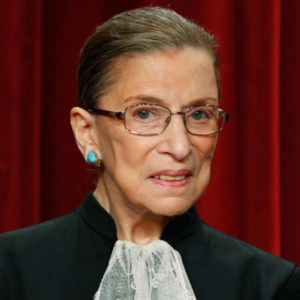 RGB is a 2018 documentary focussing on the life and career of US Supreme Court Justice Ruth Bader Ginsburg. Justice Ginsburg graduated from Columbia Law School at the top of her class while studying late at night after taking care of her baby girl and ill husband. After graduating she was unable to obtain a job in a law firm as a woman lawyer. She developed a keen interest in gender equality that she has continued to promote throughout her life. The documentary follows her life from law school through the court system to the Supreme Court. RGB records the influence of this quiet, intelligent woman on society and her peers. She was appointed to the Supreme Court at the age of 60 and has served 25 years. Watching her work out with her personal trainer at 85 years old is truly inspirational. This is a marvellous film – totally fun, inspirational and educational and I encourage you to see it.
Women in Sport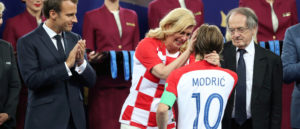 There are always sports events that suggest the world we live in still offers a remarkable existence. The World Cup in Russia, for example, was a magnificent showcase for how 32 nations can compete strenuously and passionately to be the best football team in the world but do that amicably and fraternally. At the final between Croatia and France, Croatian president Kolinda Grabar-Kitarović spent most of the game on her feet, cheering in support of a squad that ultimately lost the final 4-2. She stood in the rain to shake the hand of every player on both teams. Also, we witnessed the miraculous rescue of 12 young football players from a flooded cave near Chiang Rai in Thailand. This was a remarkable triumph of perseverance, expertise and ingenuity by a Thai-led international diving team supported by hundreds of humanitarian Thai and overseas volunteers, including Australians.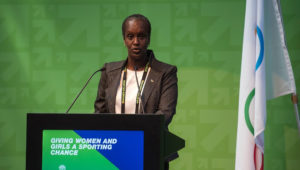 The International Olympic Committee (IOC) has announced that women will now occupy 30 more commission positions than last year, reflecting its commitment to improve gender equality throughout all levels of sport. In total, 42.7 per cent of the positions across the 26 IOC commissions will now be held by women – an historic high. This represents an increase of 16.8% in female participation compared to 2017 and an improvement of 98% since 2013. The changes also include increases in the number of members from Africa and Oceania. Chair of the IOC Women in Sport Commission, Lydia Nsekera emphasises the importance of female governance in international sport, reporting that the IOC is continuing to increase women's participation and geographical representation in the Olympic Movement.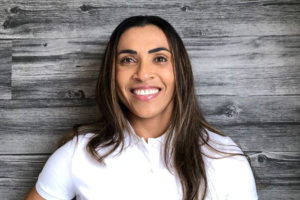 UN Women has appointed world-renowned Brazilian soccer player Marta Vieira da Silva as UN Women Goodwill Ambassador for women and girls in sport. Da Silva will dedicate her efforts to support UN Women's work for gender equality and women's empowerment across the world, inspiring women and girls to challenge socio-cultural norms and gender stereotypes, overcome barriers and follow their dreams and ambitions, including in the area of sport. An icon and role model for many, Da Silva is widely regarded as the best female soccer player of all time. She currently plays for Orlando Pride in the National Women's Soccer League in the US and as a forward in the Brazil national team. She is the all-time top scorer of the FIFA Women's World Cup tournament and was named Player of the Year five consecutive times. Da Silva has also served as a UNDP Goodwill Ambassador in past years.
In early 2017 the excitement and momentum around the official launch of the Australian Football Women's League (AFLW) competition was described by CEO Gillon McLachlan as "100 years in the making". The enthusiasm and support of the women's competition over the last 12 months has been overwhelming. Some players moved their lives and gave up work, study and dollars to play AFLW anticipating there would be more improvement. This made the proposal to cut the 2019 AFLW season to six games, while adding additional teams, inexplicable. "It doesn't make sense," Victorian of the Year and AFLW pioneer, Susan Alberti said: "It was always anticipated that we'd grow the competition so cutting the number of games is a backward step. Less games and more teams are not logical".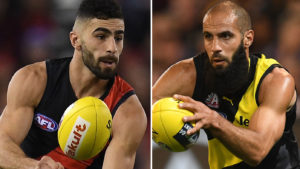 AFL has strongly supported racial diversity. Two of the their highest-profile Muslim players, Richmond's Bachar Houli and Essendon's Adam Saad met in the middle of the Melbourne Cricket Ground in a gesture of unity to attend the coin toss alongside their club captains. The move was in response to the Katter Australia Party Senator's provocative maiden speech in parliament in which he called for an end to 'Muslim immigration'. Both clubs took the opportunity presented by the AFL's centre stage to stand alongside these young men and their community and remind everyone that "our great game and our country values people of all cultures and communities." Both clubs also take part in the annual 'Dreamtime at the G' match, recognising the contributions of Aboriginal and Torres Strait Islander players.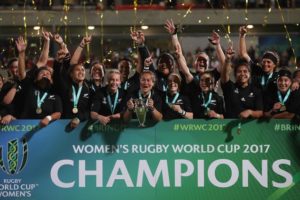 World Rugby has announced that it will ensure over one-third of members sitting on its board will be female from next year, increasing the number of people who may sit on the council from 32 to 49, with the 17 new representatives to be women. At present, there are no women sitting on the World Rugby Council. The reform will give the 11 unions, including the Six Nations, Argentina, Australia, New Zealand, South Africa and Japan and six regional associations, who currently have an additional vote but no additional representative, the right to send an additional representative to Council subject to that person being female. Former England captain Beaumont said: "It is the right decision for our sport. I am delighted to have championed it." 25% of those participating in rugby globally are women and girls.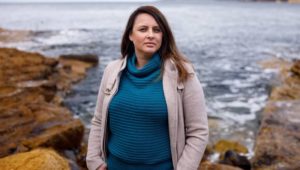 Cricket Australia's sacking of Angela Williamson, aged 39, who used Twitter to criticise Tasmanian Government policy on abortion, sparked condemnation across the country and even captured headlines overseas. She was among the women forced to fly to the mainland to have a termination after Tasmania's only abortion provider closed. Lawyers for Williamson and Cricket Australia failed to reach a resolution over the matter at a Fair Work Commission hearing, where her team argued she was sacked because of a political opinion, and that it was a breach of the Fair Work Act. They now have to decide whether to take the matter to the Federal court. The fallout from her dismissal has been a public relations disaster for Cricket Australia with 40,000 people signing a petition in support of Williamson. It has also caused significant headaches for Tasmania's Liberal Government.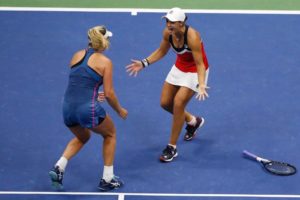 Tennis. For the first time in 13 years, more television viewers watched the women's singles final at Wimbledon this year on the BBC than the men's singles final. Figures released by the All England Club revealed that the audience for the women's final on July 14, in which Angelique Kerber defeated Serena Williams, peaked at 4.6 million, while the peak figure for Novak Djokovic's victory over Kevin Anderson the next day, which clashed with the football World Cup final, was 4.5 million. Williams lost the US Open 2018 final to Naomi Osaka, the first Japanese tennis player to win this tournament. Australian tennis star Ashleigh Barty won her maiden grand slam title, teaming with American CoCo Vandeweghe to win a thrilling US Open women's doubles final in New York. It was sad that the power of Williams and Naomi Osaka was overshadowed by an umpire's power play in the singles final.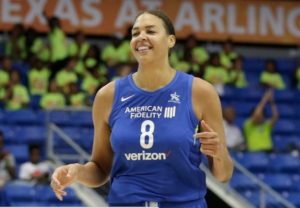 Basketball. Australian basketballer Elizabeth Cambage has entered superstar status at home and in the US, after breaking the record for the most points scored in a single Women's National Basketball Association (WNBA) game by one player. She scored a massive 53 points playing for the Dallas Wings in its win over New York Liberty (104-87), beating the previous record set in 2013 by two points. Born in London before moving to Australia as a baby, Cambage was raised in Coffs Harbour until the age of 10 and later moved to Victoria. The 26-year-old originally left the WNBA in 2013. She played for the Australian Opals at the Olympics and had a stint in China before returning to WNBA earlier this year.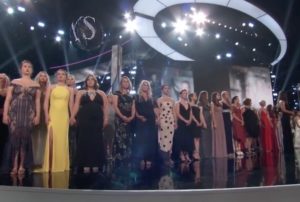 Gymnastics. 140 survivors of Larry Nassar's sexual abuse were featured in the Television Sports Network (ESPN) awards to accept the Arthur Ashe Courage Award. It took them several minutes to line up on the stage, presenting an immediately visual take on just how many women suffered sexual abuse at the hands of the former gymnastics doctor, and the number of years this went on for. Sarah Klein was the first to be abused by Nassar almost 30 years ago and said "Make no mistake. We are here on this stage to present an image for the world to see, a portrait of survival, a new vision of courage". Klein said that USA Gymnastics and others put "money and medals above the safety of child athletes." Olympic gold medallist Aly Raisman said: "Perhaps the greatest tragedy of this nightmare, is that it could have been avoided. Predators thrive in silence."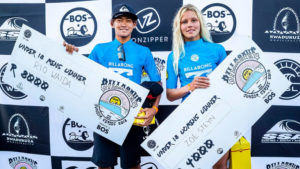 Surfing. When surfer Zoe Steyn won the women's junior competition of the Ballito Pro junior tournament in South Africa she was pictured with a giant cheque featuring half the prize money of her male counterpart Rio Waida, who won the men's junior competition under the same ocean conditions. She took home 4000 rand ($400). Since then, there have been two crowdfunding efforts in order to raise the money required to make up for the gender disparity. One such effort was started by the former head of diversity at Australia Post, Lauren Jauncey, via a gofundme page. She raised more than the $400 disparity, reaching $930 in five days. Steyn said she will donate her portion of the money raised to a local charity The Township Surf Project in South Africa, which aims to 'get kids off the streets and into the ocean.' It is sad that discrimination like this is so standard it often goes unchallenged.
Obituaries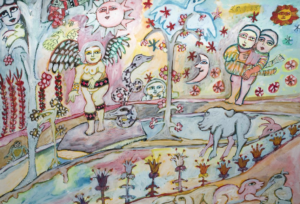 Mirka Mora, one of Melbourne's best-known and most-loved artists whose distinctive works have adorned the city like no other, has died at the age of 90. She was my friend and one of the artist teachers at the Council of Adult Education in Melbourne. 'Magic Mirka', one of Melbourne's most famous bohemians, transformed the culture of her adopted hometown. She left her mark all over Melbourne: on murals in restaurants and at Flinders Street Station, in a mosaic on St Kilda Pier, on a clothing collection worn by many a Melburnian woman, and even on the exterior of a tram in the 1980s. Gallery owner William Mora commented, "An artist and mentor who touched the lives of thousands, and had an indelible effect on Australia's cultural life…the joie de vivre she shared with so many will continue in her immense legacy of art and her spirit of generosity."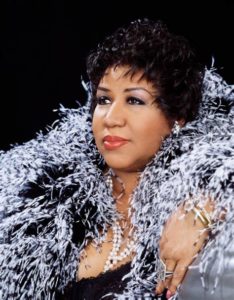 Aretha Franklin, the Queen of Soul, and one of the most influential and legendary musicians of the past 50 years, died on 16 August aged 76. Franklin was the daughter of a Baptist minister and grew up performing gospel songs in her father's congregation. She had a difficult childhood, having her first child at 12 and later becoming a survivor of domestic violence. She found the perfect blend of blues, black church music, and jazz to create a new and contemporary sound.  She is remembered for her iconic voice and the new sound she brought to pop music. Barack and Michelle Obama said: "Aretha helped define the American experience. In her voice, we could feel our history, all of it, and in every shade – our power and our pain, our darkness and our light, our quest for redemption and our hard-won respect. She helped us feel more connected to each other, more hopeful, more human."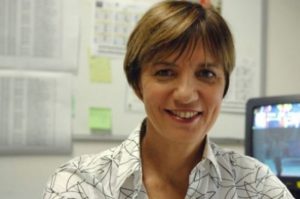 Storyteller, mentor and 'one of the greats of the ABC' Walkley-award winning journalist Liz Jackson has died aged 67. She had an incredible career, committing her life to public interest journalism. ABC's Managing Director Michelle Guthrie described Jackson as "one of the greats of the ABC, an incredible journalist who inspired all around her and who Australians turned to with complete trust." She won nine Walkleys during her career, including a Gold Walkley in 2006, and worked on ABC Radio National, Four Corners and Media Watch. After being diagnosed with Parkinson's, she shared a moving detailed and open documentary on coming to terms with the disease. "In many ways, this is the hardest film I've made, and I've made some tough ones over the years," she said.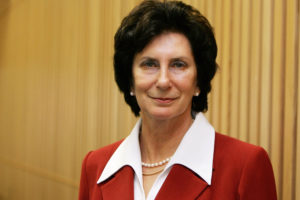 Irena Szewińska, Poland's most decorated Olympian with seven medals across five track and field events, has died at 72, according to the Polish Olympic Committee. Szewińska, a five-time Olympian, took gold at Tokyo 1964 (4x100m), Mexico City 1968 (200m) and Montreal 1976 (400m). She added two more silvers at age 18 in Tokyo in the 200m and long jump and bronze in the 100m in 1968 and the 200m in 1972. She competed at her last three Olympics in 1972, 1976 and 1980 as a mum. Szewińska broke 10 world records and was the only athlete, male or female, to hold world records in the 100m, 200m and 400m, according to the International Association of Athletics Federations. She was born to Polish-Jewish parents in the Soviet city of Leningrad but moved to Poland at a young age. Szewińska had been an International Olympic Committee member since 1998.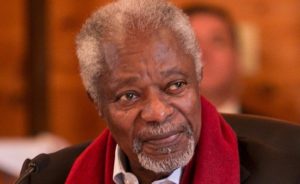 Kofi Annan left behind a complicated legacy when he died on 18 August aged 80. A Ghanaian national, he was the first UN secretary general from sub-Saharan Africa. The Nobel Peace Prize laureate managed to make some progress in Africa in his time leading the UN and afterwards, but many saw his failure to intervene in Rwanda before the genocide as inextricably intertwined with his later accomplishments. Annan also oversaw peacekeeping during the brutal Srebrenica massacre that left thousands of Muslims dead during the Balkans War. In 1994, Canadian Lt Gen Romeo Dallaire, who headed the UN peacekeeping force in Rwanda wanted more troops to quell the escalating violence. Annan was chief of UN peacekeeping and instructed Dallaire not to intervene. UN troops were withdrawn, and nearly one million members of the Tutsi ethnic group were slaughtered and raped.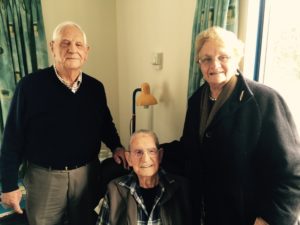 My 91-year-old cousin, Ernest Izett, was a resident of Oakland Ultimate Care in New Zealand when he killed himself in April last year, according to recent coroner's findings. Struggling to write between the lines, Ernest scrawled his goodbyes on a piece of paper and left it on his bedside table. Once he could not read, watch telly or listen to music he did not want to live any more. "We only have one chance of life and I shall not be blind and a burden on others," he wrote. When Ernest first expressed a desire to die, he was put into hospital under 24/7 watch. He had a happy couple of years in a rest home, but after a bad fall, his health deteriorated, he was lonely, and he had had enough. In his final suicide note, Ernest said he had never expected to live until 80, let alone 91. He said he had been "totally cared for" by both his daughter Janne and the rest home (photo of three cousins, with Norman, Ernie seated, in 2015).  "I have enjoyed my life," he wrote. "Goodbye all, and thanks once again." 
Travel
I attended the 109th annual international Rotary convention in Toronto in June with another 24,000 Rotary club members from over 175 countries. Often described as a 'mini-United Nations', the fifth convention in Toronto transformed the city into a cultural mosaic as the organization's global network of volunteers gather to exchange ideas on how to improve lives and bring positive, lasting change to communities around the world.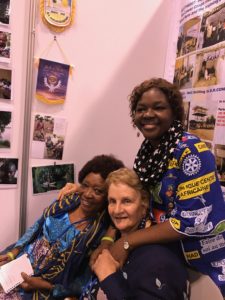 I attended the Presidential Peace Conference and heard from a line-up of world-class speakers, including Helen Clark, former prime minister of New Zealand and administrator of the United Nations Development Program, Caryl Stern, president and CEO of UNICEF, and Prime Minister Justin Trudeau who received the Polio Eradication Champion Award. As usual I roomed with my Democratic Republic of Congo friend Christelle Balikwisha (photo with Christelle and her mother ).
I travelled from Toronto to Calgary by air and then Vancouver by bus through wonderful scenery across the Rocky Mountains. Highlights were the Jasper and Banff National Parks, walking on the Athabasca Glacier in the Colombian Icefield, the beautiful Lakes – Louise, Maligne, a ride in a gondolier cable car with fantastic views, and good company in the bus.
Longstanding friends, Dr Anita Fellman and Dr Ed Steinhart, who had supported my work at the Centre for Gender Studies in Rwanda, welcomed me to their Canadian home. Together we flew to join a Bluewaters Adventures 70-foot yacht to explore Southeast Alaska, 'the jewel in Alaska's crown'. Bluewater Adventures is a pioneer in ecotourism and has offered carbon neutral departures since 2007. They advocate sustainable tourism practices and work to protect and preserve the areas that we visited and the wildlife that lives there. Our captain, naturalist, first mate and cook were terrific crew and the 12 passengers from the United Kingdom, USA, Canada and Australia were great like-minded travellers. I shared a cabin and had fun with Irene Goodhew from Newcastle. I have since attended The Forgotten Dream at the Sydney Opera House Theatre with Irene and her friend Dr Jean McPherson and been reintroduced to Sydney Chamber Orchestra Fellows concerts at St James Church and a master class at the ABC.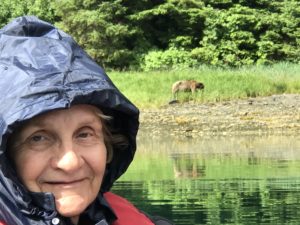 On our Alaska adventure, we discovered totem poles in an ancient First Nations village in a primaeval forest, viewed black and brown bears fishing for salmon in their sanctuaries, and followed orcas and humpback whales from our yacht on a daily basis. We floated among icebergs watching sleepy seals and a thousand-foot waterfall, and heard, as well as saw, parts of a spectacular tidewater glacier tumbling into the sea. There were some beautiful quiet evening anchorages with neither boats nor people to interrupt our views. We kept a daily record of the various species of plants, animals and birds we observed, including sea lions, sea otters, eagles and albatross. This wilderness, wildlife and cultural ecotour was an exciting expedition that has left me with wonderful photos and memories.
Family
Returning to Sydney after 20 years could have been lonely for me but I have renewed old friendships and made many new friends through my various new professional and community roles. I chaired a session of the Independent Scholars Association commemorative seminar In the Aftermath of the First World War – the Women's Legal Status Act, 1918 that explored the ramifications of that Act, for women since then for politics, the legal profession and society. The United Nations Association of Australia, NSW, invited me to speak at their AGM on Why Gender Matters for Achieving the Seventeen Sustainable Development Goals. Then there are the monthly meetings of META4, my stimulating writers' group, and regular functions where I meet speaker friends from past lives: Women Chiefs of Enterprise (Natasha Scott Despoja on Our Watch), Affinity Intercultural Foundation (Hon Michael Kirby AC on human rights) and the Australian Association of Lyceum Clubs (AALC) Triennial Conference (Em Prof Mary O'Kane AC on women scientists).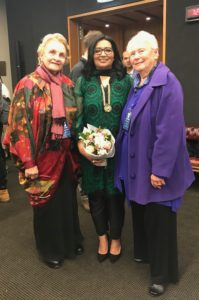 NSW Parliament House was the venue for The Ernies' Awards for Sexist Remarks, a Women for Election Australia event, Women in Parliament, the Jessie Street National Women's Library and AALC's Gala Dinners, and Dr Mehreen Faruqui MP's final speech before her transition to the Australian Senate (photo with Wendy Michaels). 
Special pleasures were attending the Telstra Business Awards celebration with Suzanne Hopman and her team from Dignity Ltd who were finalists in the Small Emerging Business Category, and the Layne Beachley Foundation's Aim for the Stars farewell gala dinner in Starship on Sydney Harbour.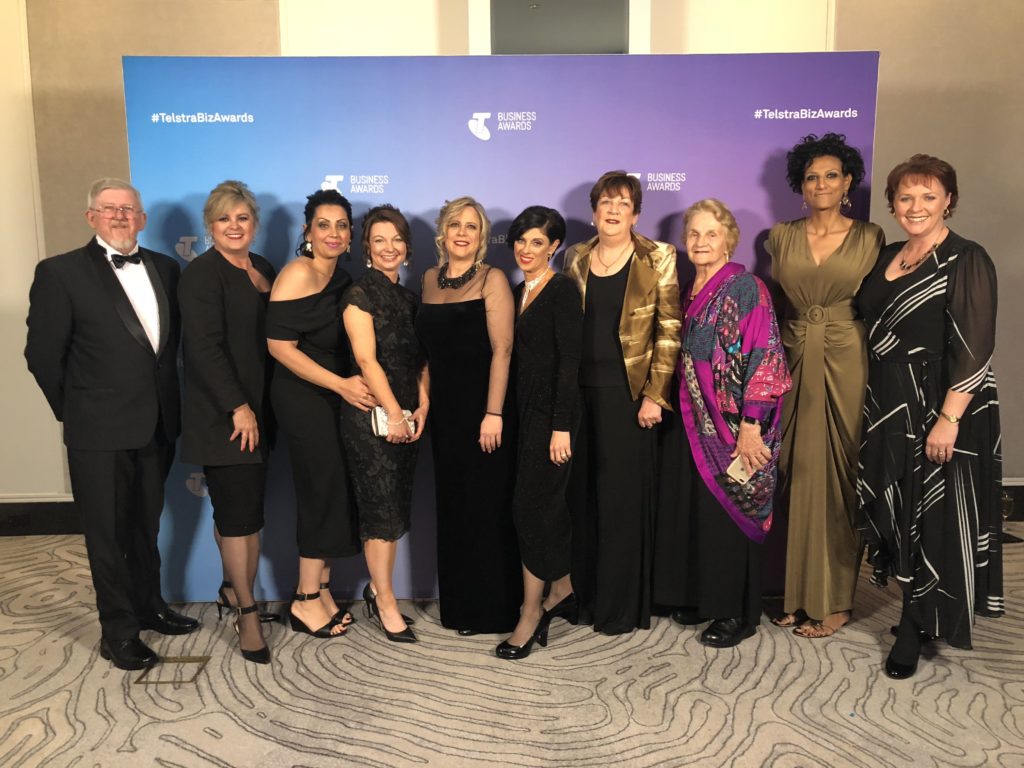 A consultant colleague and friend from Bangladesh, Walter Frankenberger visited Sydney for a weekend. While we caught up on news, we enjoyed two days on the Sydney harbour – at Manly and whale watching beyond the Heads – as well as a night at Sydney Opera House to see Rigoletto. Dinner with my neighbour Nicole Balestro who lives in an apartment on the same floor, a meal with a movie at the Sydney harbour with Lyn Casey, and supporting Alice Oppen's Women's Plan Foundation functions are other pleasures.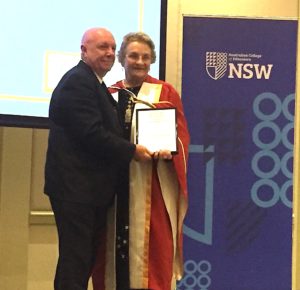 I was honoured to receive a Community Service and Social Justice Award from Dr Phil Lambert, National President of the Australian College of Educators at the NSW ACE Awards night. Visiting Melbourne to attend the indigo foundation board meeting and support a fundraising function for Sunflower Foundation as its patron, gave me the opportunity to visit Erica. Coaches Ellen and Andrew have returned from the World Rowing Championships in Bulgaria where their Australian crews came fifth in the world with two gold, four silver and one bronze medal, following Italy, USA, Germany and France. My grandson Nathan, Kaylin and great-grandson Joash are on a YWAM boat providing medical services to coastal villages in Papua New Guinea. Douglas and I are envious of my daughter-in-law Julie Randell who is caring for Joash while mum and dad fulfil their captain and purser duties.
Life continues to be exciting and full for me. My thoughts for you are that you too will be content.
Shirley Randell
Gold Coast – Australia
[su_row][su_column size="1/3″ center="no" class=""] [/su_column] [su_column size="2/3″ center="no" class=""]
Unsealed Envelope 
this world keeps trying to stomp out our strength
and smother our stories. it doesn't realise that
one smoke alarm can wake a neighbourhood
that one song can start a revolution. this world
forgets that I sing with the strength of my mother
Maddie Godfrey
[/su_column] [su_column size="1/3″ center="no" class=""] [/su_column][/su_row]