Dear friends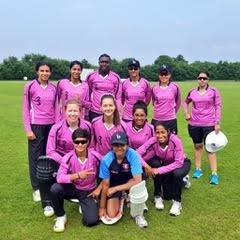 Over the last three weeks, I have had a fantastic working holiday in London, Rwanda and Kenya. I attended the first FairBreak Global Women's International Cricket Match at the Wormsley Cricket Ground to see our first international XI, that included six national cricket captains, narrowly lose to a carefully selected UK team.
This was followed by ten days in Rwanda and four in Kenya. After living for nine years in Rwanda I consider it my second home and was so warmly welcomed by friends and colleagues. One offered me accommodation in her apartment, another organised my visit and another loaned me her car and driver – warm and generous hospitality. Club Rafiki, which is supported by the indigo foundation board, entertained me to a wonderful day. I visited their library, IT centre, and enjoying hiphop dancing and modelling before I addressed students, staff and parents on 'Inspirational Girls'.
This presentation was the basis of another talk later on in the week to the 2018 Student Guild Cabinet at the Akilah Institute for Women, where I serve on their Advisory Committee. I discussed with three Universities possible partnerships with the University of Newcastle and presented the Shirley Randell Award for the best students in the fifth and sixth cohorts of the University of Rwanda's Centre for Gender Studies' Master of Gender and Development Program.
In Kenya I travelled north to the Laikipia University to give a lecture and met with friends there and later at the Kenya Public Service Commission.
I begin this newsletter celebrating this visit before my usual round-up of women's progress around the world.
---
Travel Abroad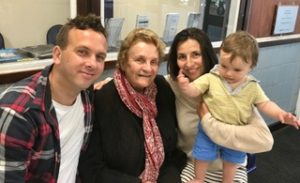 United Kingdom. I began my journey in the UK travelling by train to Plymouth to spend a weekend with cousins in Plymouth – Jacqui Moore McGuire and James Glanville and meet my new baby cousin Luca. In London I stayed with a dear friend Pauline Bottrill from my Bangladesh days – such a beautiful home and English garden. The main purpose of my UK visit was to attend the FairBreak Global Day of Equality at the magnificent Wormsley Cricket Ground accompanied by my Zontian friend and retired Australian champion cricketer Dawn Newman and UK champion Chris Watmough. The highlight was participating in an excellent Roundtable on Gender Equality along with watching the Fair Break Global International Cricket XI compete against a carefully selected UK Sir Paul Getty's Women's XI. My visit happily coincided with a conference on 'Rwandan Perspectives on Post-Conflict Reconstruction and Sustainable Peace: Enhancing Research, Influencing Policy' at King's College, where 19 Rwandan researchers presented their work. Professor Phil Clarke facilitated my attendance on the last day of the conference. I was excited to learn more about the work of these PhD graduates and post-doc scholars, some long-standing friends and colleagues, now writing and publishing research on Rwanda.
The FairBreak Global Cricket XI consisted of players from nine different countries: Hong Kong, India, Oman, Singapore, Vanuatu, West Indies, Australia, Canada, New Zealand and USA. It included NZ skipper Suzie Bates and retired Australia player Alex Blackwell. Sadly, the Rwandan representative Diane Bimenyimana could not attend because of the late arrival of her UK visa. Bates had played both cricket and basketball for NZ, competing in the first of her 208 internationals for cricket's White Ferns and becoming an Olympian with the Tall Ferns basketballers in 2008 in Beijing. She now captains the White Ferns and makes a living playing 10 months a year and starring in T20 leagues in Australia and England. She was recently named by a panel of experts in The Guardian as the world's second-best woman cricketer, behind Australia's double football and cricket international Ellyse Perry. The 34-year-old Alex Blackwell recently became the first woman after 159 years to be elected to the illustrious NSW Cricket board. She has also taken on her first coaching role for this year's England women's T20 Super League since retiring from international cricket. Blackwell was in two World Cup victories, three World T20 titles and was a key figure of the Australia side that won the Women's Ashes earlier in the summer, a series in which she played her 250th international match.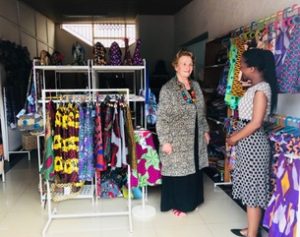 Rwanda. Unsurprisingly, there continues to be spectacular changes in infrastructure and social and economic development in Kigali since my last visit to Rwanda. President Paul Kagame is still showing extraordinary leadership and independence. One example of this was his hard line on United States imports of cast-off clothes donated in container loads mostly to Sub-Saharan Africa in what has become a billion-dollar industry. African governments have become increasingly concerned about what many in the West think of as a gesture of generosity, but that hinders governments in building their own apparel industries. In March 2016, four East African countries decided to raise tariffs on used clothing, in some cases to as much as 20 times the previous rate. The US used-clothing lobby sounded the alarm, and last year, the Trump administration began investigating whether the four nations were violating an 18-year-old trade agreement with the US. Under pressure, three of the East African governments lowered their tariffs to previous rates, but not Rwanda. The deadlock between the world's economic giant and one of Africa's fastest-growing economies does not exactly qualify as a trade war, but it reflects the difficulties that even a low-wage country like Rwanda can have developing a clothing industry in an intensely competitive global market. I was delighted to visit Marie Aimée Umugeni, President of the Nyamirambo Women's Centre, that is making and selling beautiful clothes – a huge development since we began this venture a decade ago.  
As usual, I was overwhelmed by the warm welcome and generosity of my long-standing Rwandan friends. The wonderful Sylvie Rwiyereka and I held a Skype meeting with Helene Baribeau in Canada to work on an update of the Rwanda Association of University Women's records and we later attended a RAUW Council meeting. Council members were, as ever, enthusiastic and talented. I am hoping there will be a revival of the association's work in the next months and thank them for their time and precious gifts. It was wonderful to spend an afternoon and later an evening with Club Rafiki staff, seeing and hearing about steady progress, and once again receiving gifts.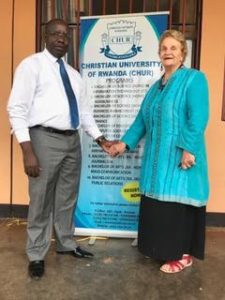 As an ambassador of the Christian University of Rwanda (photo with Hon Dr Pierre Damien Habumuremyi, founder of CHUR) I was keen to explore whether academics of CHUR and three other universities in Rwanda could potentially collaborate with academics of the University of Newcastle.
Another highlight was a visit to the new Rwanda Cricket Ground to see the Rwanda Women's XI defeat the more experienced Uganda XI. Kenya also played in this tournament. I canvassed with the Rwanda Cricket Association the possibility of a FairBreak initiative for African women cricketers to be held in Kigali at some time before the Commonwealth Heads of Government Meeting to be held in Rwanda in 2020. Receiving visitors, visiting many women's organisations and friends homes, and some face-to-face mentoring filled my busy program. I spoke with friends on the phone when we ran out of time. I am pleased to report the appointment of Marie Odette Ndahiro Kansanga to take over the role of country director of my company SRI and Associates. This followed a thank you dinner hosted by retiring Shamsi Kazimbaza who now spends two of every four weeks in Haiti and countries in West Africa with her work as Senior Program Officer with Promundo.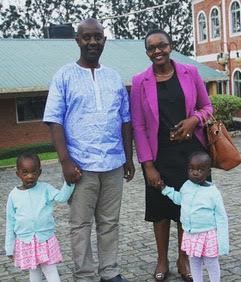 I so enjoyed being back at the Centre for Gender Studies of the University of Rwanda during the award ceremony. The two prize-winning theses highlighted the value of Rwandans doing research: Collette Nyinawumuntu was the top student of the fifth cohort with a thesis on 'The Role of Gender Mainstreaming Strategy on Labour Division and Resource Management in Agriculture at Household Level'. Nyinawumuntu had given birth to two girls during her course, one at the beginning and one when she was completing her thesis. This mirrored the extraordinary commitment of these students managing post-graduate study, holding down responsible jobs and maintaining family duties. Her husband proudly accompanied her with their children to see her receive the award. Patrick Ufashingabo in the sixth cohort researched 'Being a Father at a Young Age: Assessment of Challenges Faced by Young Fathers Living in Kigali City'. I am thrilled to report that foundation staff are undertaking a special publication about the establishment and journey of the Centre. This collaboration will document the early development of the Centre and include photographs and updated interviews I undertook with the first cohort of students. It is wonderful to see the productive work being done by so many Centre graduates, not only with government, private and non-government organisations (NGOs) in Rwanda but also on the African continent and further abroad.    
Kenya. Dr Babera Chacha Director of Human Rights and External Linkages at the Laikipia University (LU) met me in Nairobi and accompanied me on my journey north. We called on the way to speak with HE Alison Chartres, High Commissioner for Kenya, Rwanda, Uganda, Tanzania, Burundi and Somalia to discuss opportunities for collaboration between Australia, Kenya and Rwanda. It was a joy to pass through forests with herds of playful zebra, wandering camels and occasional antelopes and baboons along the way. I was delighted to have the opportunity to visit my friend Professor Wanjiku Chiuri, acting Vice-Chancellor of LU and gave a lecture to students and staff on 'Could Kenyan men and women learn from Rwandan Women's Activism in Rwanda?' We had worked together in 2011 at the Centre for Gender in Rwanda on the supervision of Masters students' theses.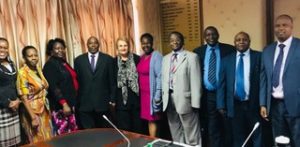 I was also pleased to have time in Nairobi to meet with the Kenyan Public Service Commissioners and Directors who had been Australian Award Fellows at the University of Newcastle in March, and hear how they were putting into practice the mentoring principles we had worked on together during their training. After giving a lecture to graduating senior students of The Kenya School of Government, the Commission's CEO, Alice Atieno Otwala entertained me generously in her home with her family on my last night in East Africa.
Women in Politics.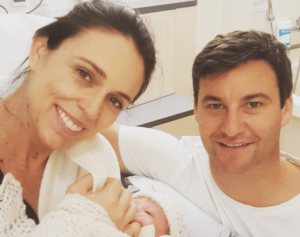 Jacinda Ardern Prime Minister of New Zealand has given birth to a baby girl, Neve Te Aroha. She announced the arrival with her partner Clarke Gayford and the words, "Welcome to the village wee one". Gayford is committed to being a stay-at-home father after Ardern finishes her six weeks parental leave, offering another much-needed high-profile reminder that men can take on this role. These are examples that will help other couples planning a family to start new conversations about how they will manage, and they send powerful message to both girls and boys regarding the sorts of roles and responsibilities they can take on in the future. Ardern did what women do all over the world while pregnant: get on with their work, whether that is paid or unpaid, in the home or elsewhere. But she has done it while in a highly visible leadership position, reminding girls and women everywhere that it is possible to pursue and continue our ambitions while having a family. She has legislated and negotiated with world leaders while pregnant, debated and fought off attacks in parliament, and delivered a powerful, meaningful budget.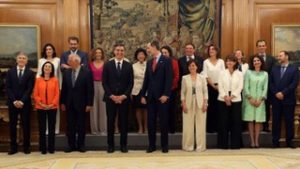 Spain's King Felipe VI has sworn in a new Socialist government with a record number of 11 women in 17 cabinet posts. Prime Minister Pedro Sánchez said his new team "shared the same vision of a progressive society that was both modernising and pro-European". As a minority government, it will rely on other parties to enact legislation. Including the prime minister, the 18-strong government is 61.1% female – the highest proportion in the country's history. Only a handful of countries currently have governments where at least 50% of ministers are women. They include France, Sweden and Canada. Women have been given some of the biggest jobs in the new Spanish cabinet, including the defence, economy, finance, and education portfolios.  Sanchez says he is a feminist and that his government will mark a watershed moment in Spanish society as a faithful reflection of a change in Spain that emerged through the feminist movement. An estimated five million women across the country staged a 'feminist strike' against wage inequality and gender violence on 8 March this year.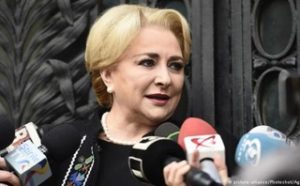 The Romanian parliament has approved Viorica Dancila as the country's first female premier. She steps into the post as the government is passing laws that many critics say could hinder the fight against corruption. The left-wing government she will lead is currently facing criticism from the European Union over legislation it says will make it hard to prosecute high-level corruption. Dancila supports the proposals that have triggered massive protests at home and tarnished Romania's name abroad.
Eight years after the country's first female Prime Minister was elected, Trinidad and Tobago witnessed the swearing-in ceremony of the country's first female President, Paula-Mae Weekes. President Weekes said that citizens have to make the choice to fight the 'darkness' threatening the nation. "Our destinies are inextricably linked. Many experts beset us with dismal stories, they tell us Trinidad and Tobago is perilously close to the point of no return…that we will soon be a failed state…so what are we to do?…As I see it, we have two choices; we can lament, blame, criticise and allow a miasma of despair to overwhelm us, or we can consciously choose the alternative…not dream about it but mobilise our resources to step out boldly and make Trinidad and Tobago a better place for us and our children…all the while understanding that although faith is a necessity, without action it is useless." She urged citizens to create doable short-term plans to help assist their communities.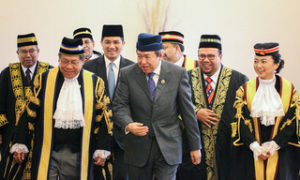 Despite being the minority as a Christian Chinese woman in Malaysia, Hannah Yeoh became the country's first and youngest female Speaker at the age of 34 in a state parliament in 2013. Yeoh has had a decade in politics, first as a representative for the town of Subang Jaya, and then five years as the Speaker of Selangor State Legislative Assembly. She won the Subang Jaya seat with a majority vote of 71 percent in 2008 when she was 29. Yeoh was re-elected in 2013 and also sworn in as Speaker—out of the 56 state members in the state assembly—to preside over the proceedings of the House that year. She believes God has given her a larger platform to fight for honesty and integrity in Malaysia in her party's battle against corruption and race-based policies. In the last five years, Hannah has pushed for more checks and balances in the political system by strengthening the role of the opposition in her state, even though her party is the governing party there. In Malaysia, race, religion and politics are often intertwined.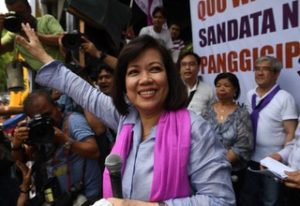 Supreme Court justices voted 8-6 to nullify the appointment of Maria Lourdes Sereno, an outspoken critic of Philippines President Rodrigo Duterte's administration. Duterte last month called Sereno his "enemy," and pledged to oust the judge who has spoken out against his deadly drug war and decision to put the southern parts of the Philippines under military rule. Sereno's removal makes the Supreme Court more vulnerable to pressure from other branches of government. According to Professor Dante Gatmaytan of the University of the Philippines College of Law: "Every time the Supreme Court plays politics, it sacrifices its integrity and its status is diminished." Sereno, the first woman to hold the role, said after her ouster that Duterte's predecessor, Benigno Aquino, legitimately appointed her in 2012. With her term supposed to end in 2030, Sereno said the Constitution states that Congress can only unseat her through impeachment: "A majority in the Supreme Court violated their oath to protect the Constitution, and destroyed the judiciary."
Women in Australia.
Australian women sit at No. 1 of all the OECD countries in terms of educational attainment, but Australia ranks 42nd for economic participation and opportunities for women, 60th for pay equity and in politics women are also shamefully behind.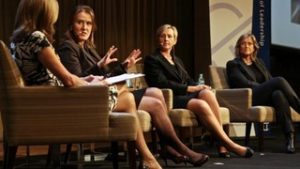 Hon. Kelly O'Dwer, Minister for Women has established the Dame Enid Lyons Fighting Fund for women in the Liberal Party to encourage those women who are currently sitting members in marginal seats by supporting them financially in their campaigns. For those women who are standing in winnable seats. there will also be a fighting fund that will encourage and support them. "I'm really pleased that so many of my colleagues have joined me in being able to make that commitment. My federal electorate conference has committed $50,000 to the fund. I think that stands us in very good stead in a very practical way to encourage and to support women".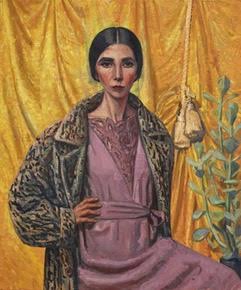 Yvette Coppersmith was rebuffed when she asked to paint New Zealand PM Jacinda Ardern's portrait, so she settled on a self-portrait instead. It has won this year's Archibald Prize. She is only the tenth female artist to win the Prize since it was established almost 100 years ago. Her work, Self-portrait, after George Lambert is the fifth painting Coppersmith has had in the nation's most prestigious portraiture prize. Lambert was a winner of the Archibald Prize himself in 1927. "Ardern wasn't available but I thought I might channel something of her in my self-portrait," Coppersmith said. Shortly after collecting the $100,000 prize, the artist took a call from Ardern while being interviewed on Sky News Australia. "I just wanted to call you and congratulate you," Ardern said. "What an incredible piece. Your work is absolutely phenomenal." An 'overwhelmed' Coppersmith told her: "You were the initial inspiration and when you were unavailable I thought I'll do one as you." The Archibald Prize is the Art Gallery of NSW's most popular annual exhibition.
Tickets will be on sale for the raffle of another amazing artwork by prominent Australian artist the late Robert Dickinson AO. Valued at $14,000 it will be the first prize in a huge Christmas raffle to be launched at the annual fundraiser for Dignity Ltd, a charity established by Suzanne Hopman for providing temporary accommodation for homeless people in New South Wales. From its humble beginnings with one home in the Southern Highlands, Dignity now operates 20 homes throughout the state. I am an Ambassador for this wonderful organisation that is holding a celebration for its third birthday at 6pm on 11 August at the Carrington Room in the Mittagong RSL. A feature auction for two young soft and cuddly live alpacas donated by a Shoalhaven donor supporter will be held, and entertainment will be provided by country music sensation Jason Lee and twin purpose soloist Emily Broady. Tickets for the birthday party are available on https://www.trybooking.com/VITM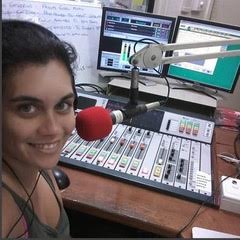 This year Eureka Street partnered with Indigenous X to offer the 2018 Margaret Dooley Emerging Indigenous Writers Fellowship to an emerging Aboriginal or Torres Strait Islander. The recipient, Amy Thunig, is a Kamilaroi woman and researcher at the University of Newcastle. Undertaking a PhD in education, while juggling parenting and partnering, her interests and writing centre around family life, Indigenous rights, social justice, academia, and education. The fellowship will provide a unique opportunity for Thunig to work with the editors of Eureka Street and IndigenousX, to produce 12 columns (six per platform), paid upon publication at $200 per article. At the end of the fellowship, there will be opportunities to contribute to Eureka Street and IndigenousX on an ongoing basis.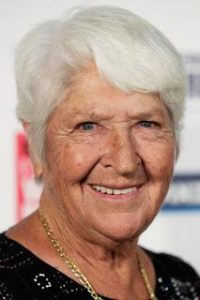 This year's Queen's Birthday Honours List showed a record increase (15%) in female recipients compared to January's Australia Day Honours List. The highest honour – Companion of the Order of Australia (AC) –saw women outnumber men by 10%. Australia needs to do more to ensure that our lists of honourees look like the Australia that exists, where a wide range of people of both sexes excel as citizens and deserve our recognition. Australian football legend Julie Dolan and swimming legend Dawn Fraser were among 18 former athletes or women in sport to have been honoured. Dolan, the Matilda's inaugural captain, was awarded the Member of the Order of Australia (AM). She is an FFA Hall of Fame inductee and currently the football technical director at the International Football School on the Central Coast. Australian swimming legend Dawn Fraser AO was appointed an AC. She won eight Olympic medals including freestyle gold medals at three successive Olympic Games: 1956, 1960 and 1964. Fraser is 81 and a patron of 50 organisations.
Law Partner Promotions. In 2018 several law firms are sharing lists of promotion announcements that are majority female. It is a significant shift for an industry that has long been dominated by women at the graduate level, but also seen women drop out before reaching the partner ranks of major law firms. Herbert Smith Freehills has appointed eight new female partners. Global firm, Ashurst Australia, has appointed 24 new partners internationally, including ten in Australia, seven being women, two of whom are working part time: Catherine Pedler in Perth and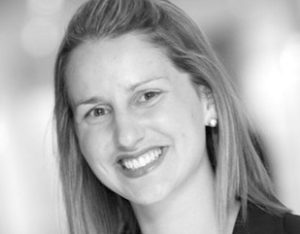 Kathy Srdanovic in Sydney. Fourteen of the 24 partners appointed globally are women, making the promotions round 58% female. There is clearly still work to do, but a 4% shift from 24% to 28% of partners in 12 months in Ashurst's Australian offices is significant. In 2014, the firm set a global target of seeing 40% women of all new partner promotions and this progress shows that publicising targets helps.
Women on Boards. The 30% milestone for women on boards in Australia has been reached across the ASX 100, while the number of women on boards across the full ASX 200 is also at an all-time high, up from 25.4% this time last year to 27.7%. Then there were 13 ASX 200 boards with no female representation; now that is down to five.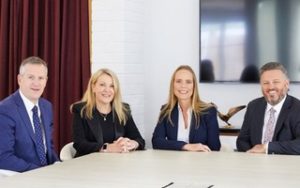 Some companies are doing the heavy lifting on helping the full list edge closer to the 30% female target, given there are still 60 boards on the ASX 200 that have only one female board director. Medibank Private and Fortescue Metals Group, also led by two women Elizabeth Gaines and Julie Shuttleworth, and  are the only two companies to have majority female boards, both being 56% female. Another ten are exactly 50% female. However, hitting anything close to gender parity on other boards is still slow, with the rate of female appointments to boards dropping to below 50% for the first time since January, largely thanks to a drop of such appointments in May. This was a month in which there was significant commentary regarding whether women lack the qualifications to fill such positions.
In New South Wales a bill to legalise safe access zones for abortion clinics was passed as an amendment to the Public Health Act to establish 150-metre 'safe access zones' around abortion clinics. It will now be illegal to barricade and berate women accessing clinics or record them without their consent. A controversial provision has also been adopted to make illegal 'a communication that relates to abortions, by any means', or that could cause 'distress or anxiety' to a person accessing or leaving a clinic. The legislation is aimed specifically at 'side-walk counsellors'– pro-life advocates who are known to stand outside abortion clinics in protest. Breaching these laws carries a maximum penalty of six months in jail for a first offence and 12 months in jail for subsequent offences. The bill's passage was preceded by a lengthy debate where more than 40 MPs spoke on the issue.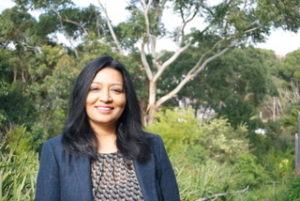 Greens MLC, Mehreen Faruqi said, "We still have unfinished business in this Parliament. We need to decriminalise abortion, which is the crux of the issue of lack of access for women and people who are seeking abortion services…We need to remove that stigma and criminality."
Women Around the World.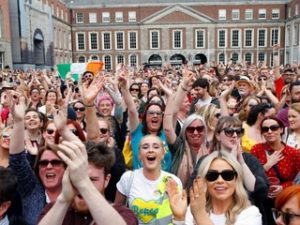 This year people of Ireland were given a once-in-a-lifetime opportunity to have their say on women's reproductive rights and the people were clear. In nearly every age group, men and women, across social classes voted to change the Constitution, overwhelmingly in favour of overturning some of the world's most restrictive abortion laws. In this historic revolution, 66.4% of voters opted to repeal the 8th Amendment that effectively bans abortion in almost every instance, even in cases of incest, rape, and fatal foetal abnormality, unless women's lives are at risk. The vote amounts to a landslide on a sensitive and divisive subject in a deeply Catholic country. Ireland was once viewed as among the most conservative nations in the world with good cause: it only legalised divorce in 1995. But it seems the people of Ireland are no longer so wedded to tradition and are instead inclined towards change. In May 2015 they voted to legalise same-sex marriage, the first time a popular vote delivered this change. Now the Irish Government plans to legislate change in the abortion laws by the end of the year which will mean, for the first time in history, the women of Ireland will not have to travel to access abortions. They will no longer need to import abortion pills illegally, without access to medical care or support. The Irish Prime Minister Leo Varadkar said, "The people have spoken. They have said we need a modern constitution for a modern country [and we] trust and respect women to make the right choices and decisions about their own healthcare."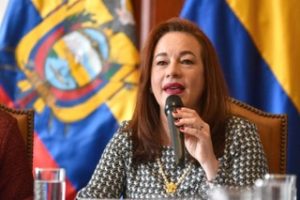 The UN General Assembly on Tuesday elected Ecuadorean Foreign Minister María Fernanda Espinosa Garcés to be President of its upcoming 73rd session. She is an experienced diplomat and politician, only the fourth woman to hold that position in the history of the world body, and the first since 2006. In her acceptance speech, Espinosa also noted that she was the first woman ever from Latin America and the Caribbean to preside over the Assembly. She said she would maintain an open-door policy during her presidency and "act as an impartial, objective and open facilitator…As you know, I am also a poet as well as a politician. As such, I am fully aware that no view is useful if we do not see, and no word has value if we do not listen. I will be ready to listen to you all and work for, and with you."  As a writer and poet, Espinosa has published more than 30 academic articles on the Amazon River, culture, heritage, development, climate change, intellectual property, foreign policy, integration, defence, and security.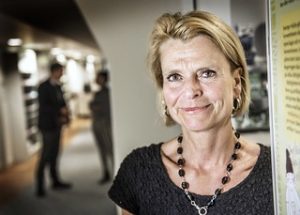 United Nations Secretary-General António Guterres has appointed Ăsa Regnér of Sweden as Deputy Executive Director, Intergovernmental Support and Strategic Partnerships, UN Entity for Gender Equality and the Empowerment of Women (UN Women).  She will succeed Lakshmi Puri of India who served in this role during the past eight years. Since 2014 Regnér has been Minister for Children, the Elderly and Gender Equality in Sweden. Her focus has been on concrete results in the implementation of Swedish gender equality policies as well as a shift towards prevention of violence against women and the involvement of men and boys in gender equality work. She has had extensive experience in the area of women's empowerment, having held various leadership positions in government, NGOs and the UN.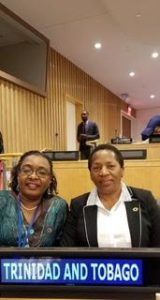 Professor Rhoda Reddock, an eminent scholar and activist over several decades, has been elected a Member of the UN Committee on the Elimination of Discrimination Against Women (CEDAW) for the period 2019-2022. This is the first time since becoming a party to CEDAW Convention in 1990 that Trinidad and Tobago has presented a candidate. Reddock was one of 16 candidates competing for the 12 vacancies on the Committee, securing 158 out of 185 votes – the highest number of votes received. Twenty-two independent experts monitor the progress made by States Parties in the implementation of the Convention. The UN Committee represents one of the foremost mechanisms worldwide for the promotion of human rights and fair treatment of women as it assists States Parties to improve their human rights record and to provide women and girls with equal access to opportunities for growth and development.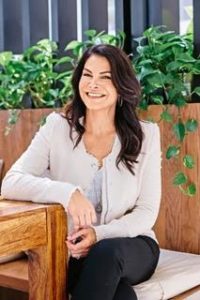 As the newly appointed chief operating officer of Airbnb, Belinda Johnson is managing the growth of the US$31 billion travel platform with a view for the long haul. According to Forbes magazine, she is one of the world's most powerful women in tech. She joined Airbnb as general counsel in 2011, after a stint as deputy general counsel at Yahoo. Johnson, who is also on the board of directors of PayPal, oversees Airbnb's operating systems, business-enabling functions and legal, policy and communications teams. Johnson said, "As we have this goal to deliver an end-to-end trip platform for every type of traveller, we need to make sure that our operations scale for the growth of the business…When I started in 2011, we had 120,000 listings, and now four and a half million in over 80,000 cities, so there's been massive, massive growth. People still see us as an alternative accommodation [option], and that hasn't changed until Airbnb's recent significant expansion into premium home listings, luxury travel, and custom-designed 'trips of a lifetime'."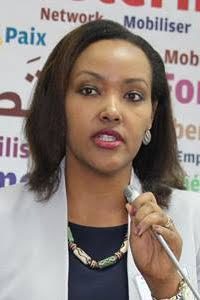 Dinah Musindarwezo, recently retired Chief Executive of the African Women's Communication and Development Network (FEMNET) in Kenya has been named by Apolitical as one of the 100 Most Influential People in Gender Policy in 2018 alongside some of the most incredible women and men in gender policy from around the world. Drawing on nominations from dozens of gender equality experts and leading organisations in the field, Apolitical aims to celebrate the people making our societies fairer and better to live in. It is a free global network for public servants in 120 countries that believes that public servants deserve recognition, and that celebrating the best encourages the spread of good ideas.
Diversity. The latest report from McKinsey & Co examines the financial performance of 1000 companies in 12 countries and follows up on its 2015 Why Diversity Matters study. It found that those companies in the top quartile for diversity at the executive level are 21% more likely to be more profitable than their industry peers in the bottom diversity quartile.  Ethnic diversity improves performance even more, with companies once again in the highest quartile on ethnic diversity being 33% more likely to be more profitable than those in the bottom quartile.

Diversity is not just an opportunity; a lack of diversity could also be a risk. McKinsey found that companies in the bottom quartiles for both ethnicity and gender were 29% less likely to outperform on profitability. The report hypothesises that the levers driving the link between diversity and profitability may include diverse companies being able to better attract top talent, as well as diverse teams improving their customer orientation, employee satisfaction and overall decision-making. Robert Half's latest CEO research finds that 94% of ASX 200 CEOs in Australia are men, and 47% are based in Sydney. Australia could really use a shake-up at the top, given that not one Australian company made it into Boston Consulting Group's latest list of the world's 50 most innovative companies.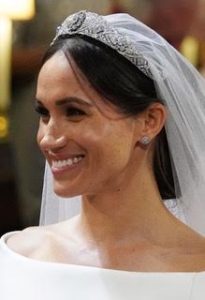 Celebration of blackness. The wedding of the Queen's grandson in Windsor Castle, the oldest inhabited castle in the world was full of ancient British tradition: heraldry, knights of the garter, a choir that has been in continuous existence since the 13th century. But that is not what this royal wedding will be remembered for. Oprah Winfrey's attendance was a reminder that, between her and Meghan Markle, the bride whose wedding she had come to watch, perhaps the two most famous women in the world today are of African heritage. Also present were Serena Williams, who was there with her husband Alexis Ohanian, and other black royalty, including Idris Elba, with his fiancée Sabrina Dhowre, and Gina Torres, Markle's fellow actor in the TV series Suits. At this royal wedding, talented black people were more than adornment. The sermon, delivered by the Episcopalian church leader the Rev Michael Curry, began with a quote from Martin Luther King Jr before enlightening the congregation on the wisdom of spirituals – traditional African American music rooted in the experience of slavery – and casting Jesus as a revolutionary. If there had been any doubts about what cultural experience Curry would bring to the service, they were swiftly and decisively answered. The wedding was a most memorable occasion.
Women in Sport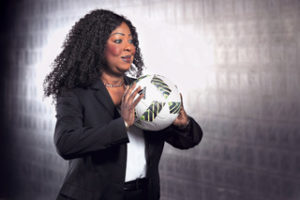 Football. There are people who do not think a black woman should be leading FIFA – but Fatma Samoura, 55, is doing just that as the first female secretary general of football's world governing body in 112 years and arguably the most powerful woman in international sport. She says the "glass ceiling has been broken" with her appointment. Samoura, who previously worked for the UN for 21 years, says that racism is something "we are fighting on a daily basis on the pitch – I don't want any racist person around me…Nobody asks a man when he takes a position if he's competent to do the job. They just assume that he can do it. For a woman to make her way up to the top – you need to prove every single day that you are the best fit for that position." Along with overseeing the reform of football's governing body, Samoura has been tasked with improving conditions for migrant workers constructing facilities for Qatar's 2022 World Cup. "Over the past six months we haven't heard anything negative about workers' conditions in Qatar," she said. "It is a strong sign that football can help change cultural behaviour, even in the more conservative society."
Tennis. Serena Williams left the tennis circuit ranked number one to have her first child, only to return unseeded at the French Open and ranked 451 in the world. Her maternity 'transition' certainly has not been easy, despite her considerable fortune. She has suffered a range of health issues, and has had to deal with the indignity of being told that the literal first ranking she had the day she left tennis competition to have a baby was mostly meaningless on her return.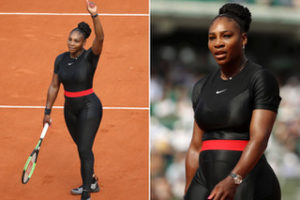 During the successful first round of the French Open, Williams looked like a superhero in the suit she wore to help prevent bloodclots and stated she felt like one too. She dedicated the outfit and her return to all the mothers who have felt physically and mentally exhausted: "It feels like this suit represents all the women that have been through a lot mentally, physically with their body, to come back and have confidence and believe in themselves." It is great to see women like Williams doing their work publicly on the world stage and proving that women should not have to be 'unseeded' or dropped or forgotten at work during a transition into motherhood.
Forbes 2017 list of the 100 highest paid athletes in the world came from 22 countries, competing in 11 sports and earning a cumulative $3.8 billion, with 23% of that coming from endorsements. For the first time, no women were included. Previously tennis champion Serena Williams had been flying the female flag and was the only woman included in the 2016 list. Despite having almost one year away from competitive tennis on account of having her daughter, the 23-time grand-slam champion still earned an estimated $18 million in sponsorship last year,  but this was not enough for the 2017 list. It is a reminder of the chasm between men and women's earnings in sport.
Netball. Netball Australia wants its top-flight league to be the benchmark for women's world sport after announcing a new pay deal. Players from the eight Super Netball clubs will earn a minimum of $30,000, up from $27,375, from next season. Each club will now have a base total of $515,000 to spend on their 10 players, along with access to an extra $150,000 for employment, education and ambassador roles. Netball Australia's landmark five-year broadcast deal with the Nine Network and Telstra has increased the profile and earnings of the sport. Ratings were so impressive in 2017 that the two broadcast games a round have been moved from GEM to Nine's main channel this year. This helped boost Netball Australia's latest financial report, which saw revenue increase by almost 70% to $26.8 million, while sponsorship income has more than tripled to $12.3 million. Netball Australia boss Marne Fechner says she is eager for the league to set the standard for women's sport. "We are driven to set new benchmarks and make Suncorp Super Netball the number one women's league globally," Fechner said. "It's fantastic that young girls now have a genuine career pathway in netball, and more broadly, in women's sport."

Rugby. In another landmark decision, this year Australia's National Rugby League (NRL) will host the very first Premiership competition for Women's Rugby League starting in September. The Brisbane Broncos, St George Illawarra Dragons, Sydney Roosters and New Zealand Warriors will compete in the inaugural competition. NRL's Chief Executive Todd Greenburg declared, "For the first time, our best female players will have the opportunity to play in an NRL competition – on the game's biggest stage…It's a big year ahead – and a really exciting year ahead – for our female rugby league players, as well as fans of our women's game." For fans of the game, especially women, this new chapter is momentous.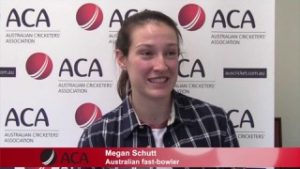 Cricket. Australian women's cricket continues to outshine the men. In the tri-series T20 International between Australia, India and England bowler Megan Schutt became the first Australian woman to claim an international T20 hat trick in the Australia-India match. In the final against England, Meg Lanning and Elyse Villani powered Australia to the highest-ever total in a women's T20 International in their 4 for 209 partnership.
Track and Field. Allyson Felix, a USA sprinter, has won an astonishing 25 Olympic and world championship medals, including 17 golds, more than any athlete in history. It puts her ahead of Merlene Ottey on 23 and Usain Bolt on 21. Yet crashing into the mainstream has proved a tougher challenge. Perhaps times are changing. In March, ESPN magazine lauded her as one of the 20 most dominant athletes of the century. Felix intends to carry on using her status to empower women through sport. "I am really trying to change traditional perceptions," she says. "We need girls to know that strong is beautiful and to get them participating and doing their best, whatever they do. I hope we are moving in the right direction. But there is definitely a way to go." She is particularly proud to be an ambassador for the global humanitarian organisation Right To Play, which has led to her travelling to countries such as Rwanda, Uganda, and Palestine, and clearly making a deep impact. "I remember going into a refugee camp in Lebanon, for instance, and speaking to a young girl who had been helped to set up a soccer league. Just seeing the confidence that she had was amazing."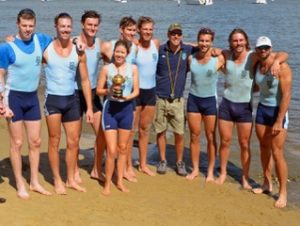 Rowing. Kendall Brodie has written a new chapter in sporting history this weekend as the first female coxswain of an Australian men's eight crew at the rowing World Cup regatta in Austria. Taking charge of a men's crew is nothing new for Brodie, pictured with Sydney rowers, who says she has spent more of her near 15-year rowing career on a male boat than alongside female rowers. Rowing Australia have allowed women to cox in male events for the past 20 years but the sport's international body, FISA, only last year decreed the role of coxswain to be gender neutral. Physical size and strength does not matter when coxing a boat. Their chief role is to make sure the boat is steering in a straight line, but they also act as a coach, a mentor and a motivator while on the water and are responsible for the crew's tactics. "I played the cello at school and I was in the orchestra… it is definitely like trying to be the conductor," Brodie said. "I think of coxswains as the ultimate multitaskers. While we're constantly steering we're also feeling the rhythm of the boat, feeling the timing and we have to have a lot of technical knowledge…If something's not right I've got to be able to identify that and know in what way to respond to get the crew back together or to get the most out of them."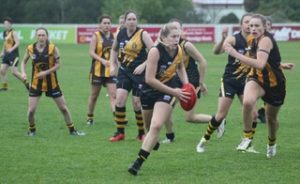 Canberra is a leader in women's semi-professional sport in Australia, having the highest female participation rates in sport in the country, with an estimated 79.5 per cent of women aged over 15 involved in sport two times per week. Women have paved the way for basketball and soccer to thrive in the WNBL and W-League competitions and the ACT Brumbies introduced a women's team this year to play in the inaugural Super W competition. The government has a vision for Canberra to become the women's sport capital of Australia. Women's cricket will play a large role in that, with the government deciding to invest in hosting women's T20 World Cup in 2020 rather than trying to secure men's fixtures between minnow nations. But there is a major gap for community-level sports, grounds and players as female participation numbers increase.
Canberra's female athletes have to get changed in full view of spectators before games and use public toilets because of inadequate facilities at the capital's sporting venues as ageing venues struggle to cope with the women's sport boom. The availability of change rooms is largely dependent on sharing with men's grades or if the venue has enough rooms to cater for different teams at different times.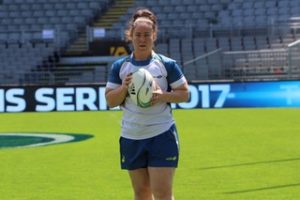 Canberra rugby union veteran and four-time Wallaroos World Cup representative Louise Burrows said she had become 'accustomed' with the lack of facilities. "Just having women's change rooms would be a step in the right direction," Burrows said. The ACT government has invested in various sporting venues already, with more expected to follow. The Federal Government has committed $29 million to community sporting infrastructure as part of the 2018-19 budget. The Australian Sports Commission is set to implement the program, with inclusive sporting environments, including change rooms for female athletes, high on the priority list.
Obituaries.
Celia Brackenridge, international sportswoman, campaigner, academic and authority on child protection in sport, died in the UK aged 67 on 23 May from leukaemia. She carried out pioneering work on the sexual abuse and harassment of young athletes and footballers by their coaches in the 1980s and 90s. Her research led her to examine the sexual, physical and emotional abuse of all athletes, but her findings were met with total denial by the then sports establishment. In 2001, she began working with the Football Association (FA) to assess the state of child protection at clubs, and to monitor a new FA strategy to protect junior players, but what was intended to be a £1m, five-year project was curtailed because of internal disputes in FA and objections to the project. As she said in the 90s: "People thought I was a troublemaker and trampling on paradise. It was the same in the church – people could not bear to believe this could happen because these were places of sanctuary." Her reputation grew in Britain and internationally as she worked in collaboration with UNICEF, the International Olympic Committee and the Paralympic movement. She was a founder and first chair of the Women's Sports Foundation UK.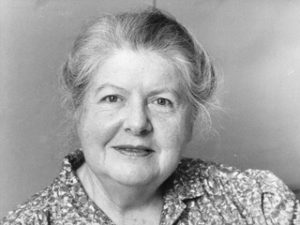 Freda Whitlam, sister of former Prime Minister Gough Whitlam, died in Sydney on 30 May aged 97. Although not nearly as famous as her brother, Ms Whitlam played a significant role in education, and the Uniting Church in Australia. From a famously intellectual family that moved to Canberra when father Fred Whitlam was appointed Crown Solicitor, Ms Whitlam attended Canberra Girls Grammar and later became a French teacher there. She was awarded a Fulbright scholarship to study a degree in education and economics at Yale in 1954, and later became principal at Presbyterian Ladies College in Sydney's inner west. She did not marry or have children but devoted her life to the church, and was involved in the union of Presbyterians and Methodists that became the Uniting Church of Australia.
Emeritus Professor Hal Kendig, a great contributor to society and a most generous spirit, died on 3 June 2018. Hal was a Life Member of the Australian Association of Gerontology in recognition of his long and powerful influence in shaping a national discourse on ageing, in advocating for the needs and rights of older people, and for a life-course approach to ageing well. He was a passionate researcher, and a highly respected trans-disciplinary scholar. Kendig's most powerful and enduring influence is in the people he inspired. His international work included multiple research collaborations, and key roles as an expert and advisor.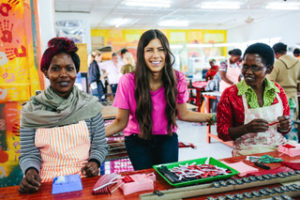 Tributes flowed for Kate Spade, after the fashion designer was found dead in her Manhattan apartment on 5 June. Spade was known for her bright accessories line and her distinct playing card symbol, as well as for designing clothes, jewellery, shoes and other items. In 1993, she co-founded Kate Spade Handbags with her husband Andy Spade, opening a store in New York in 1996 and going on to create 300 branches across the world. One of Spade's missions was to empower women in Rwanda by allowing them to craft their own fashion line. She brought 150 women together at Masoro to handcraft the company's products in the brand's newest line of accessories, On Purpose, paying them a monthly salary that enables them to support their families and send their children to school.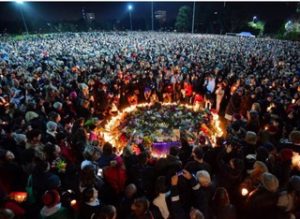 Talented comedian, 22-year old Eurydice Dixon, was raped and murdered in a Melbourne park on 13 June, metres from her home, causing the Premier of Victoria, Daniel Andrews to increase debate about the safety of women in Melbourne and their need to protect themselves at night. "Our message to Victorian women is this," Mr Andrews wrote. "Stay home. Or don't. Go out with friends at night. Or don't. Go about your day exactly as you intend, on your terms. Because women don't need to change their behaviour. Men do." Murder, rape and violence do not just occur by strangers in parks late at night. More often someone who knows the victims carries them out. It is why "being careful" is an unrealistic safeguard that takes the onus off perpetrators. Thousands of people gathered in tribute to Dixon at the Melbourne field where her body was discovered, while hundreds of others across the nation joined in solidarity. At a vigil in Sydney, the names of 30 women killed in the past year were read out over a microphone, with 30 seconds of silence for each of them. In Canberra, Prime Minister Malcolm Turnbull and Opposition Leader Bill Shorten stood side by side at a vigil at Parliament House.
Family.
I write this on the plane to another adventure, my last substantial travel for this year when I will be in Canada and Alaska. Ellen and Andrew are currently at the World Cup 2 Rowing Regatta in Linz-Ottenscheim Austria where their Olympic athletes are competing while Adam and Vicky hold the fort at home. The third World Cup regatta will be held in Lucerne on about 16 July. Doug will be a visiting doctor at Ngukurrr, the remote Indigenous community on the banks of the Roper River in southern Arnhem Land, Northern Territory while Julie and granddaughter Emilia are volunteering again at the Raey Community School in Ethiopia.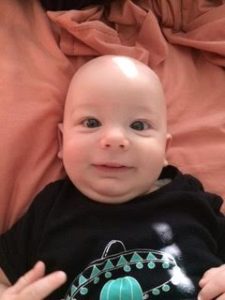 Five-month old great grandson Joash will have his first overseas adventure with his mum Kaylin in July as they visit their US grandparents and family. Erica has acquired a beautiful champagne Siamese cat Kiki that we love dearly.  
I send my greetings of peace to you all from the Rotary Peacekeeping Summit in Toronto Canada.

From today i live out of my imagination
i am more than my yesterday
tomorrow i plant a new seed
nothing that lies behind easy
nothing that is ahead real
my within is all i have today
Napo Masheane
Shirley Randell
Toronto, Canada