Dear friends, as I begin this Christmas/New Year letter there are less than seven days until the new decade – 2020, a time for clarity and review. Once again I publicise achievements of women, many of whom you will not have heard much, if anything, about. In almost every endeavour, women are increasingly outnumbered by men the higher up the leadership chain you go – and that is regardless of how wide the female talent pool is at the graduate level. The role models and the talented women are there, but they are often not getting heard or recognised. That is why I continue to profile the amazing work of women around the world. In this newsletter I include obituaries of some extraordinary women; mention some of the international and national awards that have gone to other astonishing women; and as usual in my Christmas letter, conclude with some news of my immediate family. Early in 2020 I hope to send a blog that records my travels this year, especially to Rwanda, and celebrates promising political developments and the wonderful appointments and promotions of many extraordinary women in 2019.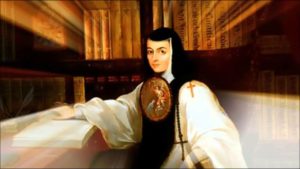 Some 'forgotten' women are now being recognized centuries later like Sor  Juana who died aged 44 in 1695 and has been recently honoured as a genius, scholar, poet and playwright with her image on the Mexico 200 Peso bank as Mexico's first feminist. Born on 12 November 1651 to a poor, unwed mother, she became a cloistered nun to have time to study and write. She built a library of over 4,000 volumes in her convent. When she advocated too vigorously for the rights of women, the church silenced her and forced her to sell her books. She promptly volunteered to nurse plague victims, and died. In the afterword to a collection of Sor Juana's love poems, some written to women, Joan Larkin wrote, "Writing about love, she often speaks of disobedience, risk, rebellion…She wrote in the shadow of the Inquisition."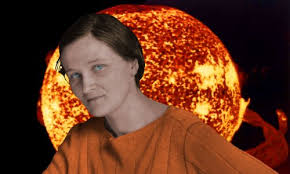 Cecilia Payne, born in 1900 made a revolutionary scientific finding but since her death in 1979, the woman who discovered what the universe is made of has not so much as received a memorial plaque. Her newspaper obituaries do not mention her greatest discovery. Every high school student knows that Isaac Newton discovered gravity, that Charles Darwin discovered evolution, and that Albert Einstein discovered the relativity of time, but when it comes to the composition of our universe, the textbooks simply say that the most abundant atom in the universe is hydrogen and no-one ever wonders how we know. Born in 1900 Payne's mother refused to spend money on her college education, so she won a scholarship to Cambridge. Although she completed her studies, Cambridge would not give her a degree because she was a woman, so she said, 'to heck with that' and moved to the United States to work at Harvard. Payne was the first person ever to earn a PhD in astronomy from Radcliffe College. Not only did she discover what the universe is made of, she is the reason we know basically anything about variable stars, whose brightness as seen from earth fluctuates.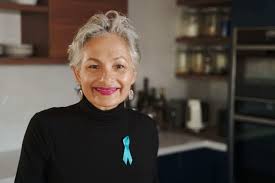 Jill Emberson, ABC broadcaster, born 1959 died aged 60 on 7 December after a four-year fight against ovarian cancer. leaving an extraordinary legacy for research into the disease. It is the eighth most common cancer affecting women in Australia and the deadliest – the five-year survival rate is just 45 per cent. Emberson was the voice of ABC Newcastle's Morning program for seven years, before she was diagnosed with terminal ovarian cancer in 2016. She realised she had the chance to advocate for thousands of women receiving the same devastating prognosis. "I needed to be a voice, I couldn't sleep well at night knowing that I didn't use what I could to tell the story of this cancer. My hope is that women will feel more able to raise their symptoms with their doctors, that their doctors will pick them up a bit better." Emberson raised tens of millions of dollars for the sector.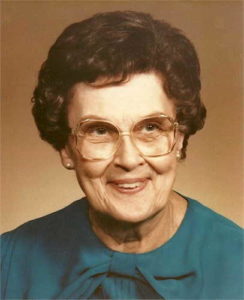 Dr Beatrice Faust, AO, born 1939, feminist, political campaigner, journalist, author and academic, died on 30 October at the age of 80 at her home in Churchill, Gippsland Victoria. Her mother died shortly after giving birth in 1939 and Bea was brought up by her father and extended Irish family. At Melbourne University Faust graduated with a bachelor's degree in English, then a master's degree and later in life a Ph.D. She was one of the first women in Australia to campaign for civil liberties, abortion law reform and sex education and in 1966 co-founded the Victorian Council for Civil Liberties, mainly to campaign against censorship laws. Faust chose nine women for their specific skills and founded the Women's Electoral Lobby in 1972, drawing up a list of issues that could be solved by legislation, including birth control, family planning, childcare, and equality in work and education. WEL had several thousand members within a year, and as it became more prominent aroused hostility from conservatives and Australia's spy agency ASIO, which regarded women's rights as a communist agenda. Women who joined WEL said later, "it changed my life". I became a member when returning to Australia in 1974 from Papua New Guinea in a time of great social and political change and have great respect for WEL's continuing advocacy.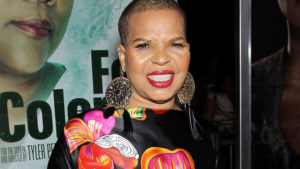 Ntozake Shange, born Paulette Williams in Trenton, New Jersey on October 18, 1948 noted playwright, poet and novelist, died on 26 October aged 70. Her family was an advocate of the arts and their home welcomed legendary figures in black history including Dizzy Gillespie, Miles Davis, and Chuck Berry. Shange took an interest in poetry and collaborated with fellow poet Thulani Davis on various works. In 1975 she wrote the play 'for coloured girls who have considered suicide/ when the rainbow is enuf'- a 20-part choreopoem that explored the lives of women of colour in the United States and became an acclaimed hit. The play was adapted into a book and then a film featuring an all-star cast of black women actors including Janet Jackson, Loretta Devine, Thandie Newton, Whoopi Goldberg, and Tessa Thompson. Shange's other plays such as Spell No. 7 also chronicled the black experience. She was known as a primary figure in the Black Arts Movement, which was predominantly male. Shange was a pioneer and female torchbearer alongside notable figures from the movement and history, continuing to write, create and publish essays, poems, and stories throughout her years.
Jane Mathews AO, born 1940 died on 31 August aged 78, an Australian pioneer barrister and judge has been remembered as courageous, compassionate 'giant', deeply respected, loved, admired and remarkable. After practising at the New South Wales Bar since 1969, she became the state's first female Crown prosecutor at age 39 in 1977, their first woman judge in 1980, and in 1987 the first woman appointed to the Supreme Court of NSW. Mathews went to the Federal Court of Australia in 1994 and when there served as deputy-president of the Native Title Tribunal. She was an unstoppable trailblazer for women in the law speaking up for women lawyers at every opportunity. Mathews first battle against sex discrimination was with her own father who did not want her to go to university. She changed the educational opportunities for a generation of girls in NSW when as a senior member of the Equal Opportunity Tribunal, she found that public schools failing to offer the same selective subjects to girls as boys had contravened anti-discrimination legislation. Matthews was also a life-long music lover and advocate who actively commissioned Australia's leading composers to create exceptional works.
Yvette Lundy, born 1916 was a heroine of the French resistance in World War 2 died on 3 November 2019 aged 103. A schoolteacher, she drew up false papers for Jews and others being rounded up by the Gestapo and sent them to hide at her older brother George's farm. She and her brother, who died in Auschwitz, were arrested in June 1944, interrogated and deported to concentration camps, including Ravensbrück. There Lundy was forced to strip in front of SS officers as prisoner number 47,360, one of 130,000 women and children held at the camp. She later wrote: "It is another world: starving beings with emaciated bodies, hollow eyes, shaven heads, drag themselves along in rags. In a few days, we will look like them. We go to the search, we must leave all we have: jewellery, clothing, medicine, glasses, shoes. Then it's the shared shower in a huge shed and disinfection. Dressed in rags when there are no more striped outfits. We are unrecognisable with shorn hair." Lundy spent most of the rest of her life relating the horrors of Nazi Germany to schoolchildren and was made a grand officer of the Légion d'honneur in 2017.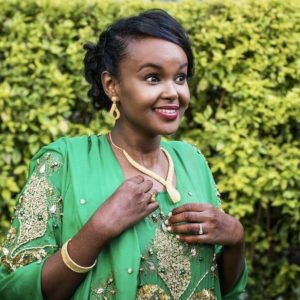 Almaas Elman, Somali-Canadian activist, described by friends and colleagues as a committed and tireless advocate for the countless survivors of sexual violence in Somalia, was shot dead in Mogadishu on 20 November 2019, dealing a new blow to efforts by the Somali diaspora to return home and help rebuild the country after decades of war. She was the daughter of Elman Ali Ahmed, a pioneering peace activist who was gunned down in Mogadishu in 1996 and Fartuun Adan, the founder of the Elman Peace Centre, which works to promote peace and protect human rights in Somalia.   was the elder sister of Iman, a commander in the Somali Armed Forces and Ilwad Elman, a social activist who was nominated for the 2019 Nobel Peace Prize. Almaas Elman's work had focused on social justice, women's rights and rehabilitating children affected by Somalia's decades-long war. She was expecting a child when she was killed.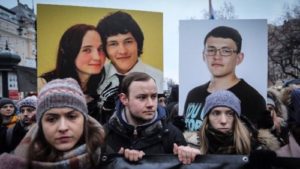 In the wake of the murder of journalist Ján Kuciak, 27, and his fiancee, Martina Kušnírová, who were found on 18 February 2019 shot dead at the home they shared last year, a new President has been elected in Slovakia. Kuciak covered tax evasion stories for the news website Aktuality.sk where his last piece was published on 9 February 2018. He mostly reported on fraud cases involving businessmen with political connections, including governing party leaders at the time. The scandal led to the resignation of Prime Minister Robert Fico last year. And Kuciak's murder, the first of a journalist since the independence of Slovakia, was met with shock and horror and led to a massive outcry where tens of thousands of people took to the streets to protest government corruption.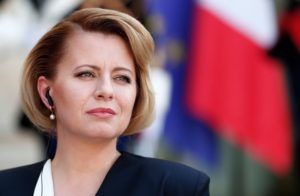 Zuzana Čaputová, Slovakia's first female and youngest ever president, a lawyer, environmental activist and political newcomer, was sworn in on 15 June, vowing to fight impunity and restore justice in a country largely affected by large-scale political corruption. At her swearing-in ceremony she said, "I offer my expertise, emotion and activism. I offer my mind, my heart and my hands. I want to be the voice of those who are not heard". Čaputová is sometimes called the 'Erin Brokovich of Slovakia'; for her decade-long struggle to close a toxic landfill in her hometown, which she succeeded in doing, earning her the 2016 Goldman Environmental Prize. In a conservative Roman Catholic Country, Čaputová, a divorced mother of two, supports both LGBTQ rights and access to reproductive health care. In her inauguration speech, she pledged to make the justice system more equal for everyone and suggested that officials who failed to fight corruption should be removed from their posts.
Significant Awards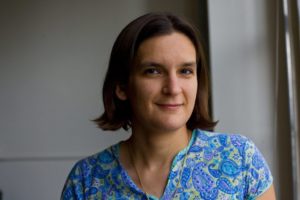 Esther Duflo has become both the youngest person and just the second woman ever to win the Nobel Prize for Economics in its 50-year history. The 46-year-old, a French American economist and two other economist colleagues won the prize for their contributions to alleviating poverty and a lack of education around the globe. Duflo declared she hopes to inspire more women into the field: "Showing that it is possible for a woman to succeed and be recognised for success I hope is going to inspire many, many other women to continue working and many other men to give women the respect they deserve like every other human being…Too few women are studying and teaching economics," Duflo said, "because the adversarial environment among academic economics deters them…Women sometimes also aren't aware how diverse the field is…There are not many Nobel Prizes that have gone to people who mainly work on social problems. I hope I can be a role model for others to say look, actually it's pretty interesting. This field is more varied than you think."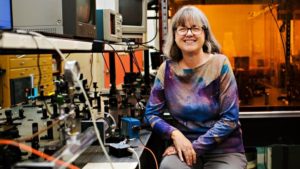 Professor Donna Strickland, an optical physicist and pioneer in the field of pulsed lasers from the University of Western Ontario shared the Nobel Prize in Physics in 2018 for her work on lasers generating high-intensity ultrashort optical pulses which have been used in eye surgery. She is the third woman and first Canadian to win a Nobel. She is leading an ultrafast laser group that develops high-intensity laser systems for nonlinear optics investigations. She has described herself as a "laser jock – I think it's because we thought we were good with our hands. As an experimentalist you need to understand the physics, but you also need to be able to actually make something work, and the lasers were very finicky in those days". Strickland's recent work has focused on pushing the boundaries of ultrafast optical science to new wavelength ranges and on the role of high-power lasers in the microcrystalline lens of the human eye, during the process of micromachining of the eye lens to cure presbyopia.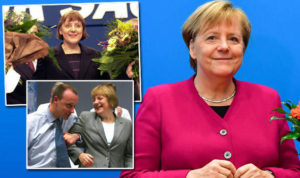 Angela Merkel, German Chancellor has topped Forbes' List of the World's 100 Most Powerful Women for the ninth time. She is currently serving her fourth term as leader of the European nation, having first risen to power in 2005 and is one of very few female world leaders. After Theresa May lost her prime ministership in the UK earlier this year, Merkel remains the only commander-in-chief of a G20 nation. The 2019 list of powerful women is a reminder of the huge strides made by women and the great opportunity they have to define the decade ahead This year's list is a collection of innovators and instigators who are leading on the world stage to redefine traditional power structures and forge lasting impact in every industry and sphere of influence.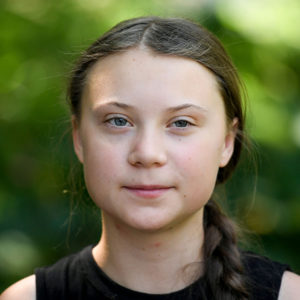 Greta Thunberg, environmental activist and 16-year-old Swedish school student behind the global movement of student activism for climate action is the youngest ever person, the first girl and one of very, very few women to pick up the accolade of TIME Person of the Year. Last year, she started skipping school every Friday, leading student protests outside parliament in Stockholm. This action has quickly grown into a global movement of school students and this year, thousands of students across the world have taken part in climate strikes during school hours. At the World Economic Forum in Switzerland, Thunberg appealed to global business leaders, telling them, "the bigger the carbon footprint, the bigger the platform, the bigger responsibility to lead." Her soft voice silenced the packed room as she stated, "I don't want your hope. I want you to panic. I want you to feel the fear I do. Every day. And want you to act. I want you to behave like our house is on fire. Because it is…If you still say that we are wasting valuable lesson time, then let me remind you that our political leaders have wasted decades through denial and inaction."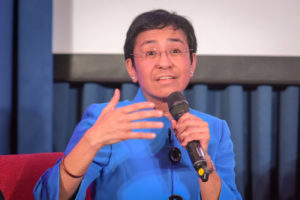 Maria Ressa, 55, is a journalist and the chief executive and founder of Rappler, an online news site based in the Phillipines that has been crucial in covering the violent drug war that erupted in the country. She was named as part of TIME's 2018 Person of the Year special, one of a number of journalists labelled as "The Guardians", including murdered Washington Post contributor and Saudi journalist Jamal Khashoggi; the staff of Capital Gazette who were killed during a June Shooting in Annapolis; and the two Reuters journalists, Wa Lone and Kyaw Soe Oo, imprisoned by Myanmar's Government. They featured across four different covers in January. Ressa's 33 year career in journalism, including as a CNN bureau chief, has seen her dodge enemy fire while reporting on war zones and later becoming a vocal critic of social media platforms like Facebook regarding its influence on democracy. As she took to the stage to accept this recognition, Ressa said: "You don't really know who you are until you are forced to defend it." Rappler has chronicled the violent drug war and extrajudicial killings of President Rodrigo Duterte that, according to a January estimate from Human Rights Watch, have left some 12,000 people dead. Ressa said, "We know it's a tough time to be a journalist. But I think what strengthens all of us is that there is probably no better time to be a journalist, because this is when we live our values and we live our mission."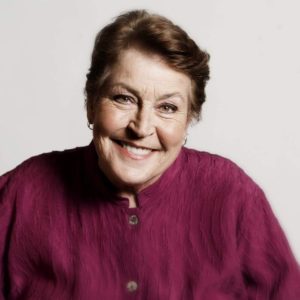 Helen Reddy has been recognised with a Lifetime Achievement Award in the G'day USA 2019 event, being congratulated and appreciated for being such a beacon for women's rights. Her song – "I Am Woman" – will forever be sung with gusto by us all:
Oh yes, I am wise, But it's wisdom born of pain
Yes, I've paid the price, But look how much I gained
If I have to, I can do anything
I am strong (Strong), I am invincible, (Invincible)
I am Woman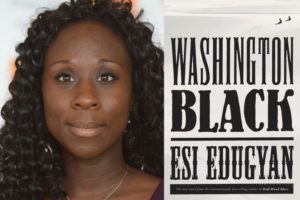 Esi Edugyan, Canadian whose parents were from Ghana, has won the Giller Prize of $100,000 for the second time for a new dazzling novel of slavery and freedom, Washington Black after her international bestseller, Half-Blood Blues. When two English brothers arrive at a Barbados sugar plantation, they brought with them a darkness beyond what the slaves had already known. Washington Black – an 11- year-old field slave – is horrified to find himself chosen to live in the quarters of one of these men. But the man is not as Washington expects him to be. His new master is the eccentric Christopher Wilde – naturalist, explorer, inventor and abolitionist – whose obsession to perfect a winged flying machine disturbs all who know him. This is a novel of fraught bonds and betrayal. What brings Wilde and Washington together ultimately tears them apart, leaving Washington to seek his true self in a world that denies his very existence. From the blistering cane fields of Barbados to the icy plains of the Canadian Arctic, from the mud-drowned streets of London to the eerie deserts of Morocco, the novel teems with all the strangeness of life. This inventive, electrifying work asks, What is Freedom? And can a life salvaged from the ashes ever be made whole?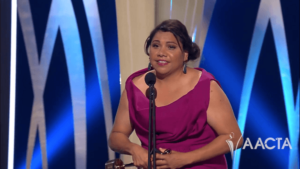 Deborah Mailman AM has taken out the prize for best actress at the Australian Academy of Cinema and Television Arts Awards for her lead role in the ABC award-winning political drama series Total Control. The series was awarded best television drama, while her co-star Rachel Griffiths won best supporting actress. Mailman has now won six AACTA awards, making her one of Australia's most celebrated actors. She has also been appointed as a member of the Screen Australia Board for a term of three years as one of Australia's most highly respected actors on stage and screen. Mailman said "2018 was such an wonderful milestone for Australia's Indigenous screen creators as we celebrated 25 years of being in control of our stories, and without doubt Screen Australia has been a constant collaborator, partner and of course investor…It is essential all Australians see themselves on screen and we are able to hear our stories told in our voice, from our unique perspective." In 2017 Mailman received the Order of Australia Medal for Services to the Arts and as a role model for Indigenous performers. She is currently a Trustee of the Sydney Opera House.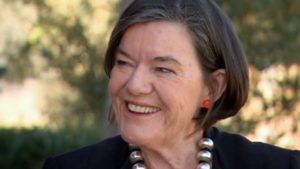 Cathy McGowan AO received a Parliamentary Integrity Award – the Alan Missen Award from the Accountability Round Table (ART) Ltd – for her contribution over two terms as a backbencher. She was the first woman elected as an independent to the Australian House of Representatives in 2013, and the first again to do a succession handover with Dr Helen Haines elected earlier this year. On accepting the award, McGowan called for more of those in public office to act with integrity. "People of integrity know when justice, compassion and mercy are of greater service to the nation than force, fear and punishment," she said. McGowan used the opportunity to re-state her position on asylum seekers. "In accepting this award I am calling on the Commonwealth Government to re-assess its position on asylum seekers held in indefinite detention in the Pacific…I say to Prime Minister Scott Morrison, 'it is time now to act with justice, compassion and mercy'…The so-called Pacific Solution is too expensive. It is detrimental to our relationships with our neighbours and to the moral fibre of our nation".
Close to 600 people attended the 2019 Human Rights Awards to recognise outstanding achievements across a range of categories. President of the Australian Human Rights Commission, Emeritus Professor Rosalind Croucher AM congratulated all the finalists and the award recipients: "We are proud to recognise the outstanding contribution of individuals and organisations in promoting and protecting human rights and freedoms…Just days after the 70th anniversary of the Universal Declaration of Human Rights, this event is our way of thanking and recognising all the Australian human rights heroes".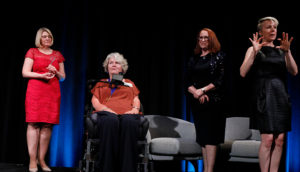 Rosemary Kayess won the prestigious 2019 Human Rights Medal in recognition of her work in international human rights law for people with disability. A leading human rights advocate for people with disability in Australia and worldwide, she contributed to drafting the United Nations Convention on the Rights of Persons with Disabilities and successfully lobbied for its ratification in Australia. Kayess spoke about an interview recently where she was asked to name a song from the year that made her. "I suggested 2003 which was when I started working on the UN Convention …The song was by Hilltop Hoods [it's called 'The Nosebleed Section'] and there's a line that says, 'It's not for the money and it's not for the applause… it's for the people in the front row'. It's for the people that are down in the mosh pit, who have lost their human rights, who are being abused, who are being assaulted – this is for them…They shouldn't have to defend their human rights. This is what I do. I do it here, I do it in Geneva. This is what I do." Croucher said, "Rosemary Kayess' lifelong advocacy for equal rights for people with disability has made the world a better place for so many people in Australia and across the world."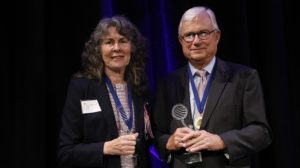 The Honourable Justice Peter McClellan AM and Chrissie Foster AM won the prestigious Human Rights Medal for their enormous contribution to the Royal Commission into Institutional Responses to Child Sexual Abuse. Foster has long campaigned for justice for survivors of institutional child sexual abuse and McClellan led the five-year Royal Commission. McClellan spoke of his admiration for Foster, describing her as his "heroine" and acknowledging the five other Commissioners. "This was a whole of community problem and there must be a whole of community response. The work we did, was only about 10% of children who have been abused. The other 90% are children abused within their families. "It must reinforce all of our replies, to protect children in institutions, but in the whole of society. We must to all we can to protect children…And stop it from happening again,"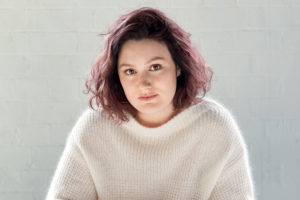 Saxon Mullins won the Young People's Human Rights Medal. Saxon told her story of sexual assault on national television and highlighted the need for legal reforms. Her bravery led to a review of sexual assault laws in New South Wales. "I'm so glad that we live in a society where we are more willing to listen to women, but with that I can't forget the reason that I'm up here. And I think the root cause of that is something we can all change," said Ms Mullins said as she accepted the prestigious Medal. "It's so easy to change and being in this room filled with amazing, inspiring people…I'm not doing anything later so do you wanna change the world?" she asked the crowd. Her bravery led to a review of sexual assault laws in NSW. The agreed draft framework includes a set of 15 draft targets, accountabilities and reporting requirements and a way forward for the development of Commonwealth, state and territory action plans.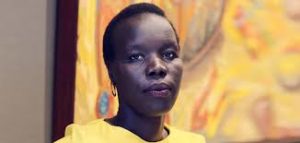 Nyadol Nyuon, who is an advocate for the African-Australian community, received the Racism It Stops With Me Award. Just one year on from the historic "YES" vote, Australian Marriage Equality won the Community Organisation Award for its work in championing the rights of LGBTI+ Australians. Melbourne based lawyer, National Indigenous Television received the Media Award for 'Guilty of being stolen' – a powerful investigation which revealed that many children taken into state care – including Aboriginal children who were forcibly removed from their families – acquired a criminal record as a result. Professor Andrew Byrnes, one of Australia's leading academics on human rights, who is active on a wide range of social issues including gender equality, the death penalty, older persons and disability rights, won the Law Award. Konica Minolta Australia received the Business Award for its leadership on modern slavery, through its Ethical Sourcing Roadmap prioritising contracts with ethical suppliers. The Tony Fitzgerald Memorial Community Individual Award was presented to Catia Malaquias, the co-founder of All Means All – The Australian Alliance for Inclusive Education –  for her advocacy for people with disability. A new category of Government Award went to the Gold Coast 2018 Commonwealth Games Corporation for their ground-breaking human rights policy and the first major sporting event in Australia to include a Reconciliation Action Plan.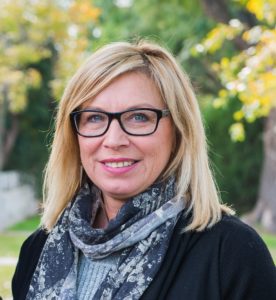 A record number of Australian women were recognised in the Queen's Birthday honours comprising 40% of recipients across all tiers of the awards, including five out of the 12 people receiving the highest award, the Companion of the Order of Australia. It is the highest percentage of women recipients in the history of the awards. 'Honour a Woman' is working towards 50/50 next year as we advocate for structural reform in nomination and selection processes ensuring gender equality sustained and meritorious women are not forgotten. High profile women recognised include ABC Chair Ita Buttrose, domestic violence campaigner Rosie Batty (photo), Natasha Stott-Despoja, Jane Caro, Leigh Sales, Carol Schwartz, Diane Smith-Gander, Carrie Bickmore, former union boss Sharan Burrow and 2018 Australian of the Year Professor Michelle Simmons. The Honour a Woman co-founders said that gender inequality in the Australian honours system begins with fewer women being nominated. Continuously rewarding more men and fewer women with an Order of Australia perpetuates the cycle of women's invisibility in society, in the community, in the workforce and in the boardroom. Faith Thomas AM was included for significant service to cricket and the indigenous community. A nurse and midwife she was the first Aboriginal and Torres Strait Islander to represent Australia in cricket and the first indigenous woman to represent Australia in any sport. She hopes her award will inspire female athletes and other indigenous leaders to continue breaking boundaries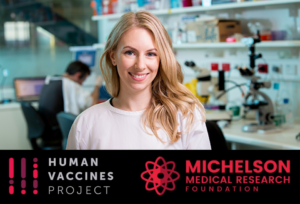 Women winners dominated at the PMs science awards. The PM's Prize for Innovation was won by The Walter and Eliza Hall Institute team, for the development of the leukemia drug venetoclax. Professor Laura Mackay (photo) won the Frank Fenner Prize for Life Scientist of the Year for her leadership in the field of immunological memory. The Malcolm McIntosh Prize for Physical Scientist of the Year was won by Associate Professor Elizabeth New for pioneering new chemical imaging tools to observe healthy and diseased cells. The PM's Prize for Excellence in Science Teaching in Primary School was won by Sarah Finney, for introducing hundreds of children to the joys of studying science and Dr Samantha Moyle won the PM's Prize for Excellence in Teaching in Secondary Schools for transforming interactive learning beyond the classroom.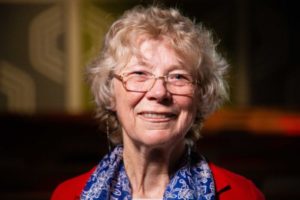 Professor Cheryl Praeger AM Emeritus Professor of the University of Western Australia and a member of Australian Graduate Women received the 2019 Prime Minister's Prize for Science of $250,000 for her contributions to pure mathematics. She won a scholarship to study at Oxford and became one of the first female professors of mathematics in Australia in 1983. "It was extraordinary – it changed the whole of my life and my career," Praeger said. "I was invited to take part in many different programs and committees – the curriculum development council of the Federal Government, which was just being instituted at the time. I had a huge involvement in mathematics education as well as my mathematics research and teaching." She went on to say, "This award is a wonderful statement about how important mathematics is. It recognises the achievements of me, my colleagues and students in the mathematics of symmetry… It is fantastic to see Women in STEM being acknowledged for their achievements.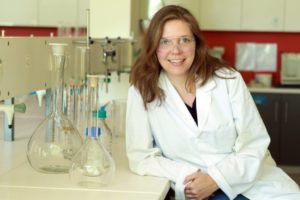 Professor Martina Stenzel, University of NSW Sydney Scientia Professor who is widely regarded as a global pioneer in Macromolecular Design, won the Liversidge Medal, the first woman to do so in 88 years. The Prize was named after Archibald Liversidge, who was Dean of Science at Sydney University between the 19th and 20th century and one of a few male professors who agreed to admit women to the university. Stenzel said in a statement. "I hope it will encourage more women to enter the fields of chemistry and physics, two natural sciences where female scientists have traditionally been very few and far between." Stenzel leads a team of researches investigating the intersection of polymer science, nanoparticle design and medicine. The aim is to create nanoparticles with the right properties that can invade cancer cells but not attack healthy cells. Her professional accolades include winning the LeFevre Medal from the Australian Academy of Science and the H.G. Smith Medal of the Royal Australian Chemical Institute RACI. Last year, she was elected to the Australian Academy of Science.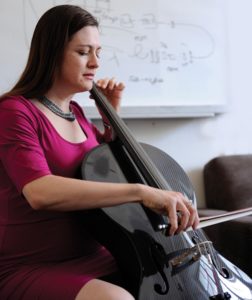 Professor Tanya Monro, an Australian physicist known for her work in photonics and the first woman to be appointed Australia's Chief Defence Scientist, received the 2019 South Australian Award for Excellence in Women's Leadership. This is great recognition for a tireless advocate and role model for women in STEM and in leadership. She came to her national role as Deputy Vice Chancellor, Research and Innovation at the University of South Australia, the inaugural chair of photonics, the inaugural director of the Australian Research Centre of Excellence for Nanoscale Biophotonics, and the inaugural director of the Institute for Photonics & Advanced Sensing. Monro is a science fiction fan and plays cello in the Burnside Symphony Orchestra.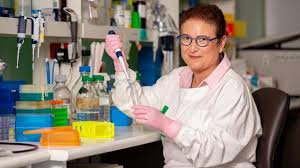 Professor Maria Kavallaris AM Head of Tumour Biology and Targeting Program and Dr Lakmali Atapattu at Children's Cancer Institute have won the prestigious Good Design Awards for 2019 for a 3D printer they helped design. The Award is the oldest international award for design and innovation in Australia and celebrates and rewards emerging areas of design including business model innovation, social impact and sustainability. The Inventia Rastrum 3D Bioprinter prints replicas of different types of cancers and surrounding cells. Kavallaris analysed cells to develop the cell biology behind the printer as well as replicate accurate tumour-like environments. Atapattu used her skills and expertise as a biologist specialising in cancer signalling to develop and characterise targeted monoclonal antibodies. Born in Australia to Greek Cypriot parents, Kavallaris and her family emigrated to Cyprus when she was young, only to return to Australia in the 70s when the Turkish invaded Cyprus. At 21, she was diagnosed with cancer. She battled it successfully, though tragically her brother lost his life to pancreatic cancer. In an interview with SBS earlier this year, she told aspiring scientists "Do what you are passionate about and believe in yourself."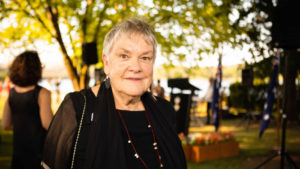 Dr Suzanne Packer is the 2019 Senior Australian of the Year, recognised for her work advocating for children's rights and in child abuse prevention. Standing up for the rights of children in our healthcare system and the wider community, her work treating babies and children suffering trauma from child abuse has gained her recognition nationally and internationally. Packer, a paediatrician, said it is her dream for Australia to one day be recognised as the best place in the world to be a child. "By the current measures our Australian children are not doing as well as they could – middle of the pack, certainly not leaders…If we want to improve, we adults are the ones who need to change…No more belated apologies, we need to notice children, be curious about their lives. Be it our own children, children in the neighbourhood or the children on Nauru. If our situation in Australia is to improve, then all of us must first learn to truly value all children irrespective of their circumstances, as full members of our society who are learning from all of us. We are a small but wealthy nation, and we already have a reputation for punching above our weight, surely our children should be our first priority."
Sue Lennox is the 2020 NSW Senior Australian of the Year! Sue and her late husband Colin co-founded OzGREEN almost 30 years ago. As schoolteachers during the 1980s, they were deeply concerned that their students were feeling anxious and distressed about the future of the planet. They left their jobs as teachers to design and deliver global programs based on environmental education, participatory leadership, and community development. Under Sue's leadership, OzGREEN has developed sustainability programs in 1600 locations across Australia, India, Papua New Guinea, East Timor and Pakistan.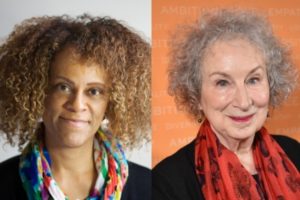 The 2019 Booker Prize for Fiction was awarded jointly to Margaret Atwood for The Testaments and Bernardine Evaristo for Girl, Woman, Other. Canadian author Atwood, 79, won the 2000 Booker Prize for The Blind Assassin. She was also shortlisted for the prize in 1989, 1996 and 2003. Atwood also made the shortlist with The Handmaid's Tale in 1986 and The Testaments is set 15 years after its enigmatic final scene. The original was set in a totalitarian state called Gilead where women are subjugated and enslaved by an oppressive patriarchal society. Atwood's much-anticipated follow-up is narrated by three female characters; it is a savage and beautiful novel that speaks to us today with conviction and power. The Handmaid's Tale was adapted for a film starring Natasha Richardson in 1990. More recently, it formed the basis for an Emmy-winning TV series starring Elisabeth Moss.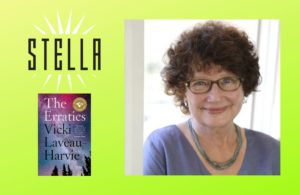 Vicki Laveau-Harvie won the $50,000 Stella Prize for her sharp, darkly funny memoir The Erratics. How brilliant that a woman has taken home a major literary prize for her first ever book in her 70s. Her debut work, her memoir, won the Finch Memoir Prize in 2018 and The Stella Prize in 2019. Laveau-Harvie was born in Canada but lived for many years in France before settling in Australia. She worked as a translator and editor in France, and then lectured in French Studies at Macquarie University in Australia. After retiring, she taught ethics in a primary school. The Erratics is a memoir about the legacy of family madness, how it shaped her and all those whose lives her mother touched. But equally, it is an expression of her love for a particular place. Laveau-Harvie describes the foothills of the Canadian Rocky Mountains in Alberta as "the landscape where my heart lives. This remains true, however much I cherish my life in Australia and however much I loved the beauty of Paris, where I lived for 25 years".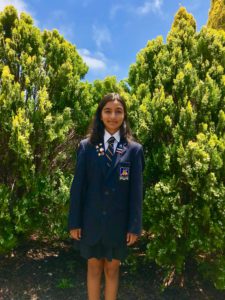 Tisha Shah was the recipient of the 2018 Shirley Randell Social Sciences Scholarship at my alma mater, Perth Modern School in Western Australia. She wrote: "As an Australian of Kenyan-Indian descent I am passionate about working in Asia and Africa to help better the conditions for the people there. I ranked within the top ten students for Economics, Modern History, Philosophy, French, and received a merit award for economics as I was ranked sixth. I also received a course award for science as I ranked first in my cohort. In terms of co-curriculars, I was elected to serve on my school's student council for the next two years and to participate in the 2019 Lions Youth of the Year competition. I am a passionate dancer and I have performed in the annual Swan Festival of Lights, Multicultural Talent Quest and Sangam (An Indian Independence Day show run by the Indian Society of Western Australia). I aim to take part in the UN Youth EVATT and Voice competitions, which are linked to global issues and present opportunities for students to engage with these issues and greater understand how change occurs on a global scale. I am passionate about debating and will participate in the Western Australian Debating League and British Parliamentary debating competitions".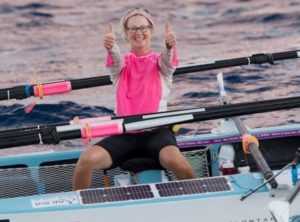 Michelle Lee has been named the Australian Geographic Adventurer of the Year, rowing 5000 kilometres over 68 days to cross the Atlantic Ocean in February, officially becoming the first Australian woman to row solo across any ocean in the process. Now she wants to see other women pursuing their dreams: "Currently there are 27 male recipients of the Australian Geographic Society Awards and only five females and I want to inspire the girls to help even up the score," she says. Lee was 46 when she left the Canary Islands for Antigua, rowing 14 hours a day and encountering wild weather, huge swells, isolation, sea sickness, salt sores and more along the way. But despite the physical and mental challenges, she says the experience enriched her life. "My struggles also go down in my diary with the good bits. They gave me a sense of the triumph and I wouldn't change a thing…I now know that the mind rules the body. It's time girls – let's climb these mountains, scale the landscape, cross these oceans and make history with our determination, sense of adventure and desire to achieve our dreams."
Ashleigh Barty, World No 1 tennis star has won Australia's highest honour, The Newcombe Medal, for the third year running. The 23-year-old broke into the world top ten when she won the Miami Open in January. She later became Australia's first French Open champion since Margaret Court in 1973. Barty also won the prestigious WTA finals in Shenzhen and received £3.4 million, the biggest winner's cheque in tennis history. After receiving the award, she said: "I'm incredibly grateful and very humbled to be here tonight…I'm extremely fortunate to have such an amazing support network around me. It's very special for me tonight to have mum, dad and my very first coach in Jim (Joyce) here. They gave me the unconditional love and support time and time again – in all the bad times and all the good times, they're always there…honestly it's been incredible". Barty has been named Queensland's Young Australian of the Year after a stunning year on and off the court. A First Nations woman, she serves as the National Indigenous Ambassador for Tennis Australia. "Giving back to my community is very important to me and I hope to inspire many more Indigenous kids to get active and enjoy their tennis."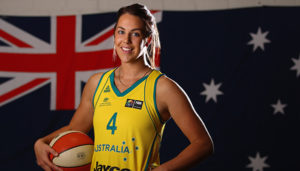 Jenna O'Hea Australian Opals Captain has been announced as the Australian Institute of Science Athlete Community Engagement Award recipient for her incredible work with Lifeline and the AIS Lifeline Community Custodians program. She began her work supporting Lifeline after her uncle Fergus O'Hea, died by suicide. O'Hea's first thought was to donate money for every three-point shot she made and involve the Boomers as "we shoot a lot of threes". That led to the Women's National Basketball League making one weekend 'Lifeline Australia Round'. Every team donated $100 for every three-pointer they made. Lifeline has also created a special donation portal where supporters can send 'WNBL' in a text message to 0427 992 713 to donate. In other athlete recognitions, Cate Campbell deserved the 2019 Swimming World Cup title with 357 points in the Overall Ranking. Kim Brennan took out World Rowing's highest honour -the prestigious Thomas Keller Medal for her illustrious career which spanned three Olympic Games and earned her a full set of bronze, silver (London 2012) and gold (Rio 2016).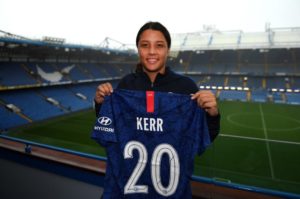 Sam Kerr, the 26-year-old Westfield Matildas skipper continues to collect accolades after being given two Excellence in Sports Performance Yearly Awards presented by US network ABC recognising individual and team achievements. In 2018 she was named as the Best Player in America's National Women's Soccer League, the Best International Soccer Player for the second year in a row, finished fifth in the first ever Ballon d'Or for female footballers, and second in The Guardian's top 100 list of female footballers. Kerr had another incredible 2019 for club and country. At international level she was once again the Matildas' talisman during a year in which they just missed out on the Asian Cup, losing 1-0 to Japan in the final. It came as little surprise when Kerr was included on the 12-woman shortlist for The 2019 Best FIFA Women's Player award for a third successive year. Her extraordinary record of close to a goal-a-game now stretches over a period of nearly three years.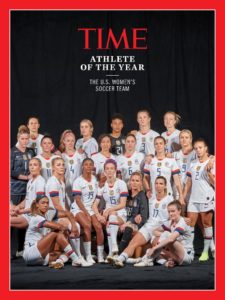 Megan Rapinoe, US midfielder soccer star and queer rights activist has been named 2019 Sportsperson of the Year by Sports Illustrated – only the fourth woman to win the award in its 66-year history. Her US Women's Soccer Team took out TIME magazine's 2019 Athlete of the Year. Rapinoe has been at the forefront of several pivotal moments in sport history. During the Women's World Cup earlier this year, she became the face of a movement which saw a 59,000-strong crowd chant "EQUAL PAY" at the Parc Olympique Lyonnais Stadium in France, as her team, US Women's National won. Months prior, Rapinoe had led her teammates through a long and public campaign to sue the US Soccer Federation for equal pay. In September, she used her 2019 FIFA Player of the Year Award to address systemic racism and homophobia and later voiced her concerns over systemic inequalities within the sports and media industry, drawing attention to the lack of diversity and calling for equal recognition, honour and valour to be placed on female sportspersons. Rapinoe proves every day how large and loud a voice a socially conscious athlete can have.
Family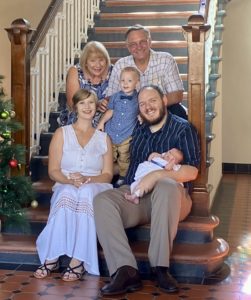 Douglas and Julie have had a year of new opportunities. Aspen Medical won three large contracts this year: aeromedical transport for Queensland Health, provision of health services across Australia for Shell and Santos oil and gas concerns, and management of the hospitals in Fiji's Western Division. This kept Doug busy. He stepped back from his role in August to start his own business with Julie, and quickly picked up work in defence health facilities in Wagga Wagga. Julie has continued her involvement with Raey School in Addis Ababa, Ethiopia and made her 40th visit this year. She has also enjoyed teaching a music program for Koalas play school where Tildy attends three days a week. Alan and Judith continue to enjoy independent living with Doug and Julie and are actively involved in landscaping projects and the maintenance of grounds and gardens. Judith has a wonderful ability to turn drab areas into places of beauty. Alan remains connected with the work of the Aboriginal and Islander Christian Congress and with Gungahlin Uniting Church. Nathan and Kaylin have had a full and exciting year. They started 2019 in Papua New Guinea where Nathan was managing the YWAM Medical Ship, before returning to Townsville to continue their work with the YWAM base there. Joash has been growing bigger and stronger and is no longer a baby. He has now become a delightful, sweet-hearted, considerate young boy. It is wonderful to see him starting to converse more fully. Nathan, Kaylin and Joash were also very excited to expand their family from three to four, with Daniella Rose arriving two weeks early at the beginning of December.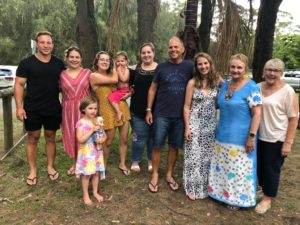 Andrew and Vicky have had a busy year with rowing and family responsibilities. Andrew spent 13 weeks in Europe with the National Team racing in two World Cup Events and the World Championships (Poznan, Rotterdam and Linz respectively). The Team (men and women) won the World Cup Regatta point score for the first time and Andrew's crew finished a close fourth at the World Championships missing out on the bronze medal by 0.5sec. It was also a busy year for Vicky who takes on all home duties when Andrew is away domestically or in Europe. She has continued her role as Director of Rowing at Radford College and has overseen the impressive development of their rowing program over the past three years. Both her men and women senior crews won medals at the National Championships and the College can now field strong crews across all age groups. Beatrix spent a second year in Pre-Kindy and turns six on 1 January. She can't wait to commence Kindy classes next year up in the 'big' school. She continues to enjoy her swimming and also loves acting classes. Matilda recently turned four and certainly lets you know how she is feeling at any given time! Her best friend is her big sister and they spend much time playing together. Tildy has also enjoyed three days per week at Koalas, an early day-care centre specialising in caring for 3-4 year olds and will commence Pre Kindy at Weetangera Primary School next year. Emilia continues her amazing work as case manager for several refugee sibling groups from Syria, Somalia and Afghanistan. She will complete her Bachelors' degree in Gender and Development next year. Harry has had another successful year teaching at The King's School where he worked with the Tech and Physical Education Departments. He supervises one of the large boarding houses and has had considerable success coaching the School 2nd XV (rugby) and 1st Year 10 VIII (rowing). He will complete a Master of Education (Management and Leadership) next year and is planning to commence a PhD at Sydney University. Isabella graduated from Sydney University with a Bachelor of Pharmacy degree, is finishing her internship year at a Pharmacy close to home and will continue to complete her Graduate Certificate in Pharmacy Practice". She is very handy organising the home and is usually the one to complete any building maintenance.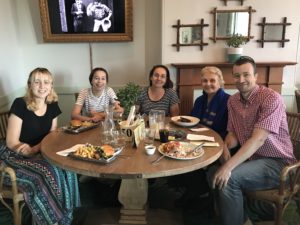 Ellen and Adam's home has been less fully occupied in 2019. Jessicca completed secondary school in Sydney, gained a place at the Australian National University and moved to Canberra early in 2019 to begin studies in philosophy and politics while living with Doug, Julie, Grandpa and Judy. She has thoroughly enjoyed her year there. Alicia finished year 11 with excellent results and has already started year 12. She continues to enjoy her dancing. Ellen has continued her coaching of the women's National Rowing Team at the National Women's Training Centre in Penrith. This year her crew won the World Cup for the women's double scull and qualified for Tokyo Olympic Games. Adam's computer business has continued to grow. He has enjoyed playing in two community bands as well as being Chair of St David's Uniting Church committee.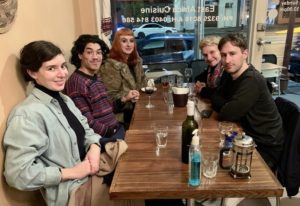 Erica began working in Tennant Creek from the end of February as Operations and Events Manager of Nyinkka Nyunyu Art and Culture Centre. She has had an extremely busy year reopening the Centre and getting it back on its feet after an 18-month hiatus. Erica is enjoying working with her wonderful team and they have had some great exhibitions, performances and presentations at Tennant and Alice Springs. A group of talented male artists she works with, 'The Brio', have been invited to participate in the Sydney Biennale in March next year. Shirley and Levi visited Erica for three weeks in March; Shirley to put in order ten years of filing stored in a full shipping container and scattered throughout the building, and Levi to help install the opening exhibition and sustain us with regular baristo coffee and meals, including supervising catering for the reopening function dinner for nearly 200 people. He completed his university degree and is returning to Nyinkka in January to work as a volunteer. Paris and Chelsea also visited Erica in November to assist with various curating tasks and Erica hopes they will come again. Shirley has fewer visits to Melbourne now but loves to stay with them both, and to enjoy a dinner with her step grandchildren who live there. Paris, Chelsea, Inci and Bianca are in the photo. Lena, Wren and Mila were unable to join us as they had just welcomed their second child, Marlon and have been very busy renovating their new home this year. Paris began working as a lawyer in Melbourne, and Chelsea joined him there, moving from the Australian War Memorial in Canberra to take up a PhD scholarship at Monash University. Inci and his team won a couple of big prizes this year one of which recently took them on a great trip to the United States. He has accepted a full-time software engineer offer.
As I come to the end of 2019, I reflect on the year that was and celebrate all that has been achieved in advancing gender equality and women's empowerment. Women and girls across the world, with support from significant men and boys, and across the generations, are standing together to end violence against women, campaign for women's empowerment and claim their right to be heard. While we still have a long way to go in achieving gender equality, UN Women have shared some of the incredible achievements of 2019:
44 laws were adopted or reformed to strengthen women's rights in 25 countries
23,000 women gained improved access to financial services in 23 countries
325,500 women and girls received humanitarian assistance and benefited from disaster risk reduction and resilience programs in 48 countries.
Blessings of love and peace for 2020
Shirley Randell
From TO BEGIN WITH, THE SWEET GRASS …
Behold, I say—behold
the reliability and the finery and the teachings
of this gritty earth gift. ….
Look, and look again.
This world is not just a little thrill for the eyes.
It's more than bones.
It's more than the delicate wrist with its personal pulse.
It's more than the beating of the single heart.
It's praising.
It's giving until the giving feels like receiving.
You have a life—just imagine that!
You have this day, and maybe another, and maybe still another. ….Mary Oliver